Board Management
Software
Enable more efficient, effective governance—in board meetings and year-round—with the board management software used by over 145,000 directors and executives worldwide: Diligent Boards.
Overview
As the cornerstone of the Governance Cloud ecosystem, Diligent Boards moves all of the agendas, documents, annotations and discussions of board meetings online into one intuitive, secure portal. The platform goes beyond digital board books to manage the full scope of a board's moving parts—committees, contacts, voting, reporting and more.
For Directors
With Diligent Boards, on-the-go directors will have more than iPad board meeting software at their fingertips. From a single sign-on (even for multiple boards), they'll be able to work across devices (with real-time syncing) to:

Stay Current
Keep up with committee meetings and materials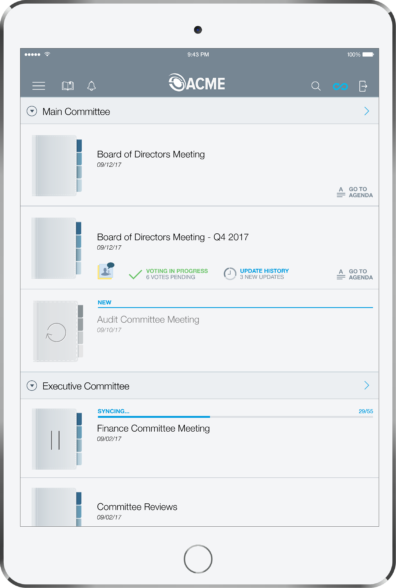 Communicate
Annotate documents in tandem with other users and get notifications for updates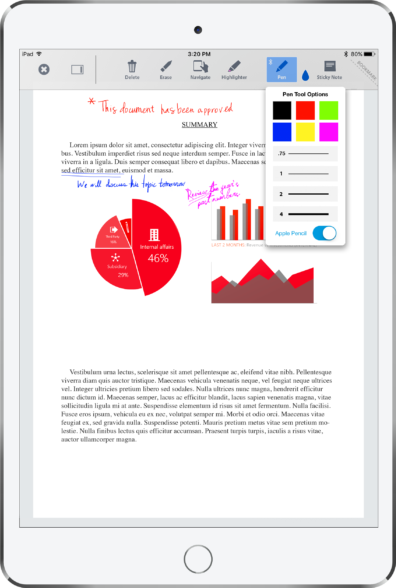 Search
Easily search archives and board resources

Always Available
Complete questionnaires and submit their votes and signatures any time of the day or night, from anywhere in the world, from their smartphone, tablet or laptop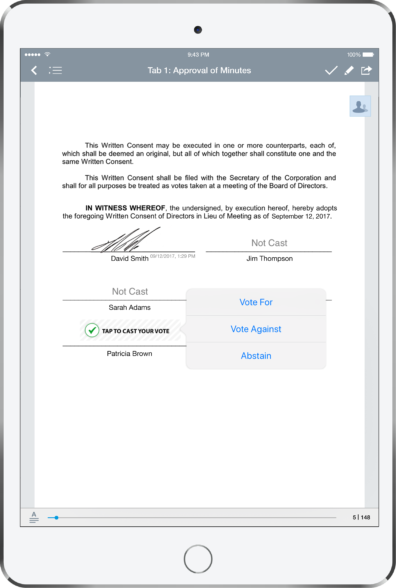 For Administrators
Administrators will find much to love as well. Under a mission to build the best board meeting software, Diligent created a solution with ease and effectiveness at its core, enabling:

Book Building
Drag-and-drop book building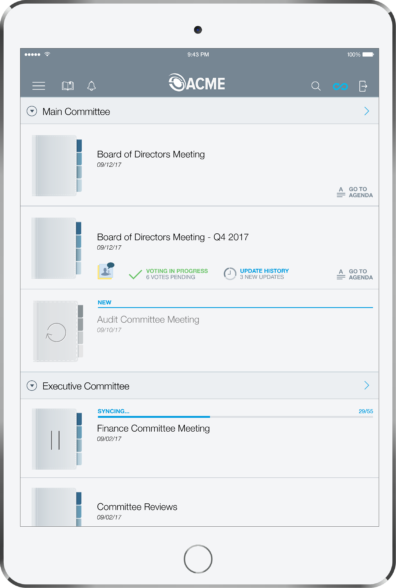 Manage Meetings
Consolidated management of contacts, calendars and meeting logistics

Virtual Rooms
"Virtual rooms" for committees or specific subjects and activities (like M&A due diligence)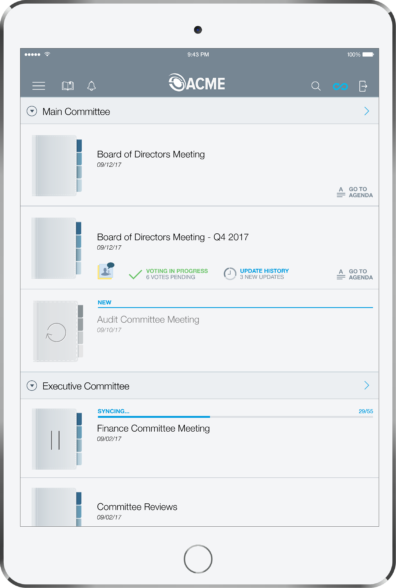 Analysis Tools
Questionnaires with analysis tools that easily adapt to reporting needs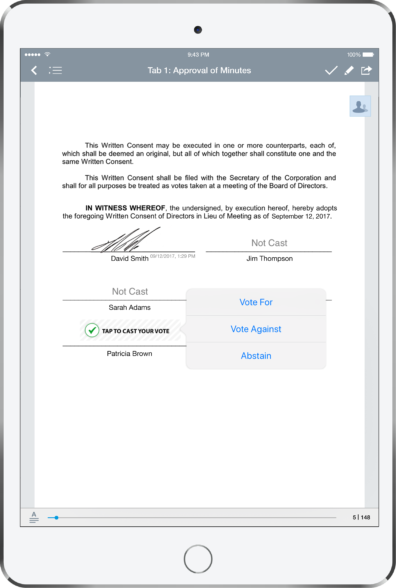 Permissions
Permissions for data access that can be customized down to the document and user level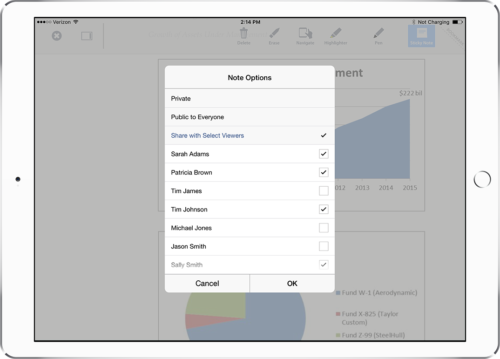 Security
Remote locking, should a device be lost or compromised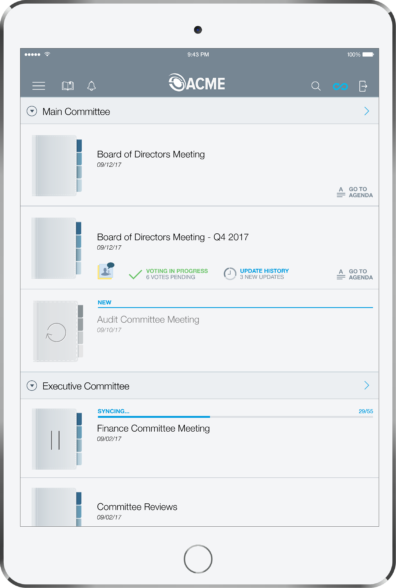 Related Products
Available in Chinese, English, French, German, Portuguese and Spanish, Diligent Boards seamlessly integrates with other Diligent products for expanded capabilities.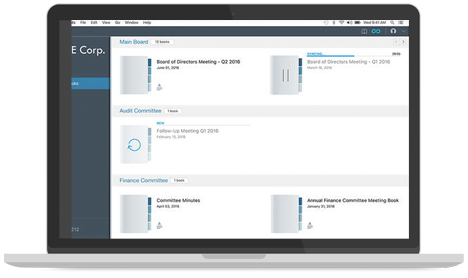 move D&O reporting online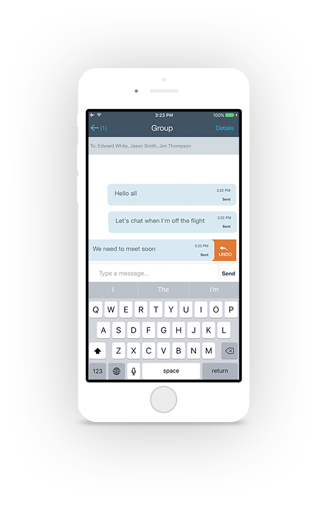 access secure communications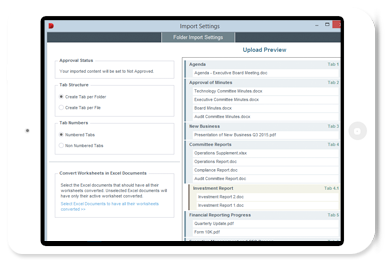 put board self-assessment data at your fingertips