Board Assessment Tool
To keep directors and committees on track, compliant and focused continuously on improving performance, get the board assessment tool developed by global governance leader: Diligent Board Evaluations.
Overview
Does board culture and composition need an adjustment? Are policies and procedures following governance best practices? Diligent Board Evaluations helps your organisation answer these questions by putting valuable board self-assessment data at your fingertips.
It's a convenient alternative to cumbersome spreadsheets and off-the-shelf surveys and more cost-effective than outside consultants. Every aspect of its functionality has been informed by Diligent's experience with corporate, not-for-profit, healthcare and financial/banking boards worldwide.
For Administrators
For administrators, already busy with the many details of meeting preparation and governance coordination, Diligent Board Evaluations streamlines the process of board assessments, enabling:

Various Question Types
Multiple types of user-tested questions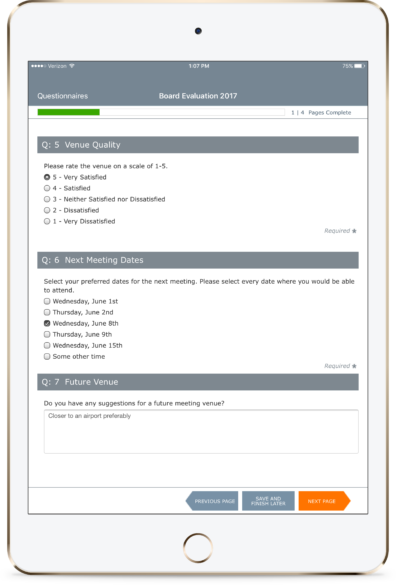 Submission Monitoring
Easy-to-track monitoring of questionnaire completions with submission deadlines they can set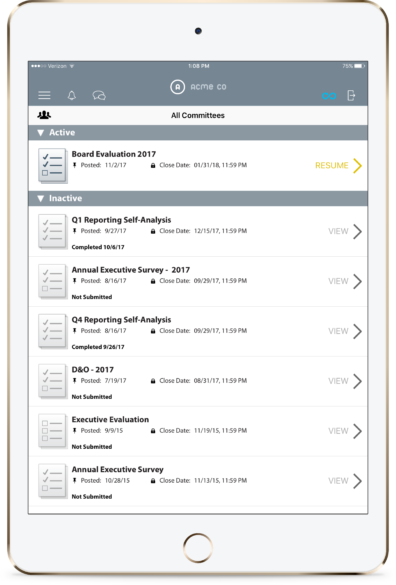 Automatic Reporting
Automatic averages reporting, mitigating the need for hands-on data manipulation

Custom Reports
Custom reports in just a few clicks, via an export wizard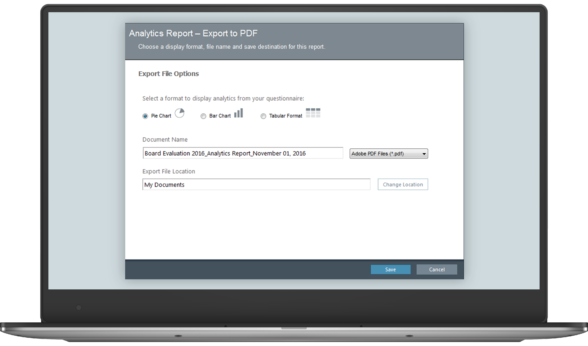 Graphics
Visual graphics and Excel reports for further analysis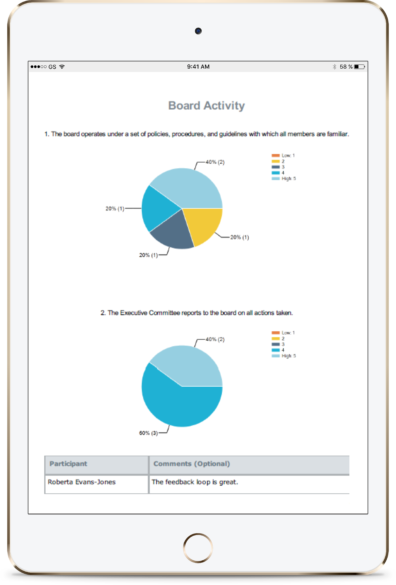 For Directors
Diligent Board Evaluations makes it easy for leaders to contribute their insights and perspectives to board self-assessments. From anywhere in the world, any time of day or night, they'll be able to take advantage of:

Use Any Device
Surveys they can complete across devices: smartphones, tablets and laptops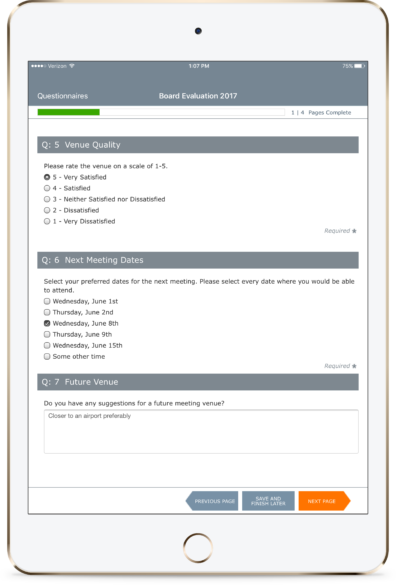 Intuitive
Intuitive features that don't require extra training or software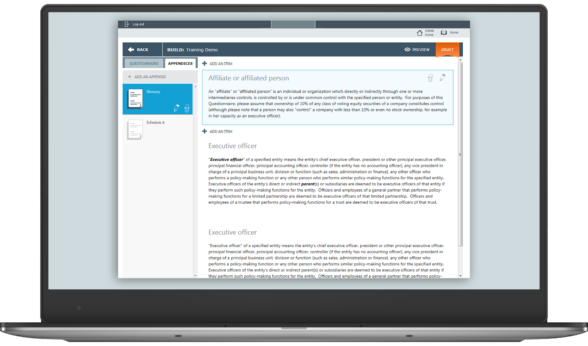 Add References
Questions that link to additional information and appendices for quick reference and context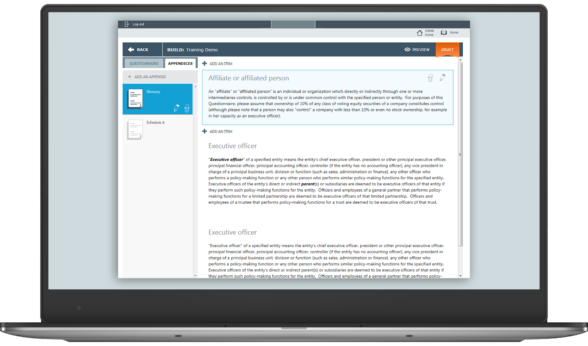 Related Products
This powerful board assessment tool integrates seamlessly with Diligent Boards for stress-free, one-stop usage from a familiar interface.
Need to know you'll be supported promptly and professionally through any questions or issues? Administrators and directors receive award-winning "white glove" customer service, 24/7/365, 24/7/365. Concerned about safeguarding sensitive and confidential board data? It's all backed up by industry-leading security.