Overview
Choose the Solution that best describes your organization collaboration needs
Set a foundation for good corporate governance. Build a central warehouse for entity data and documents, cap table information and compliance obligations to increase operational efficiency, better ensure compliance and effectively manage risk.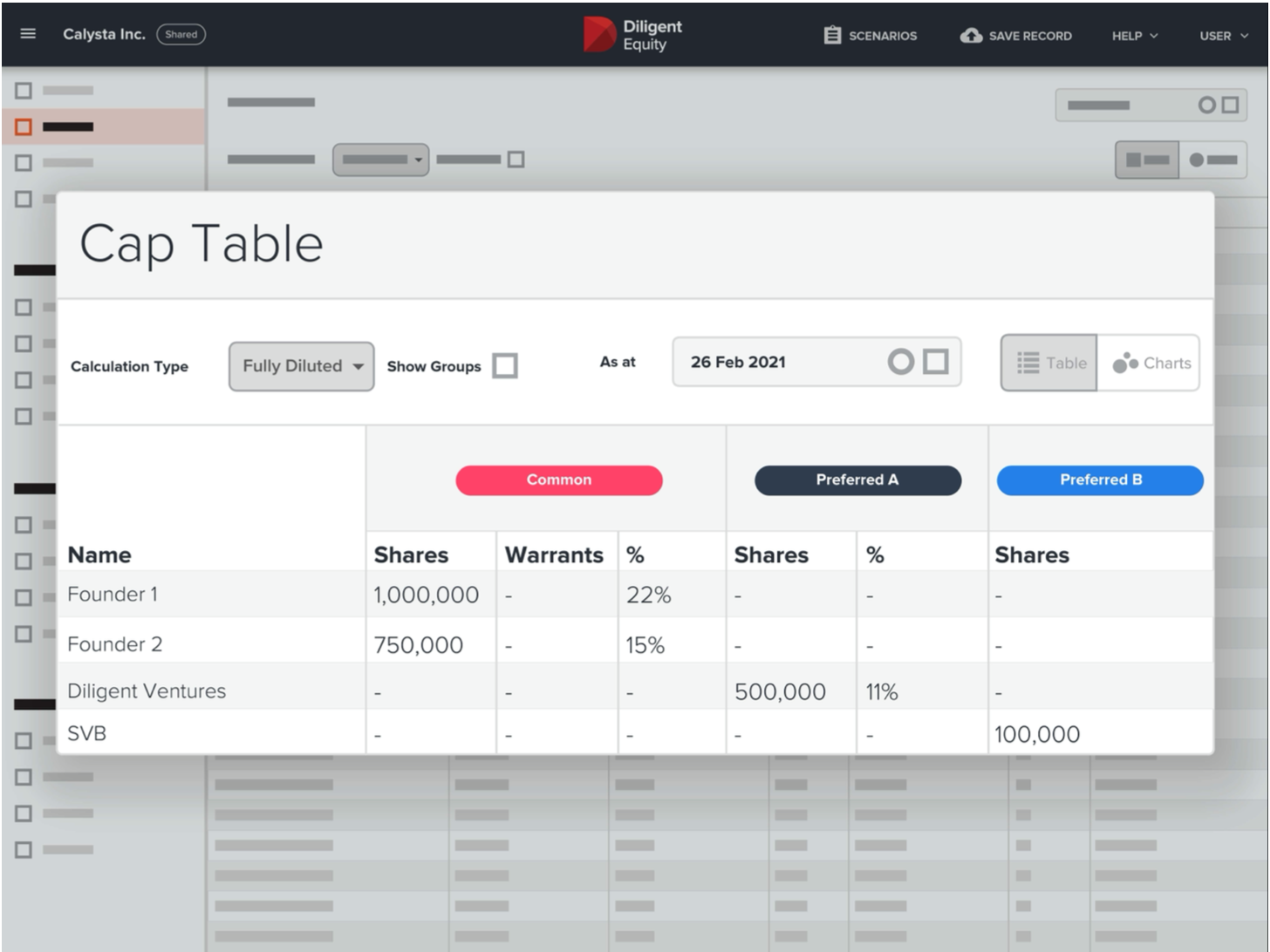 Centralize the Corporate Record
Simplify information gathering and filing for legal entities and subsidiaries. Better cap table visibility to improve equity management and fundraising. Example Use Cases:
Comply with local operating laws
Assure version control
Perform accurate waterfall analyses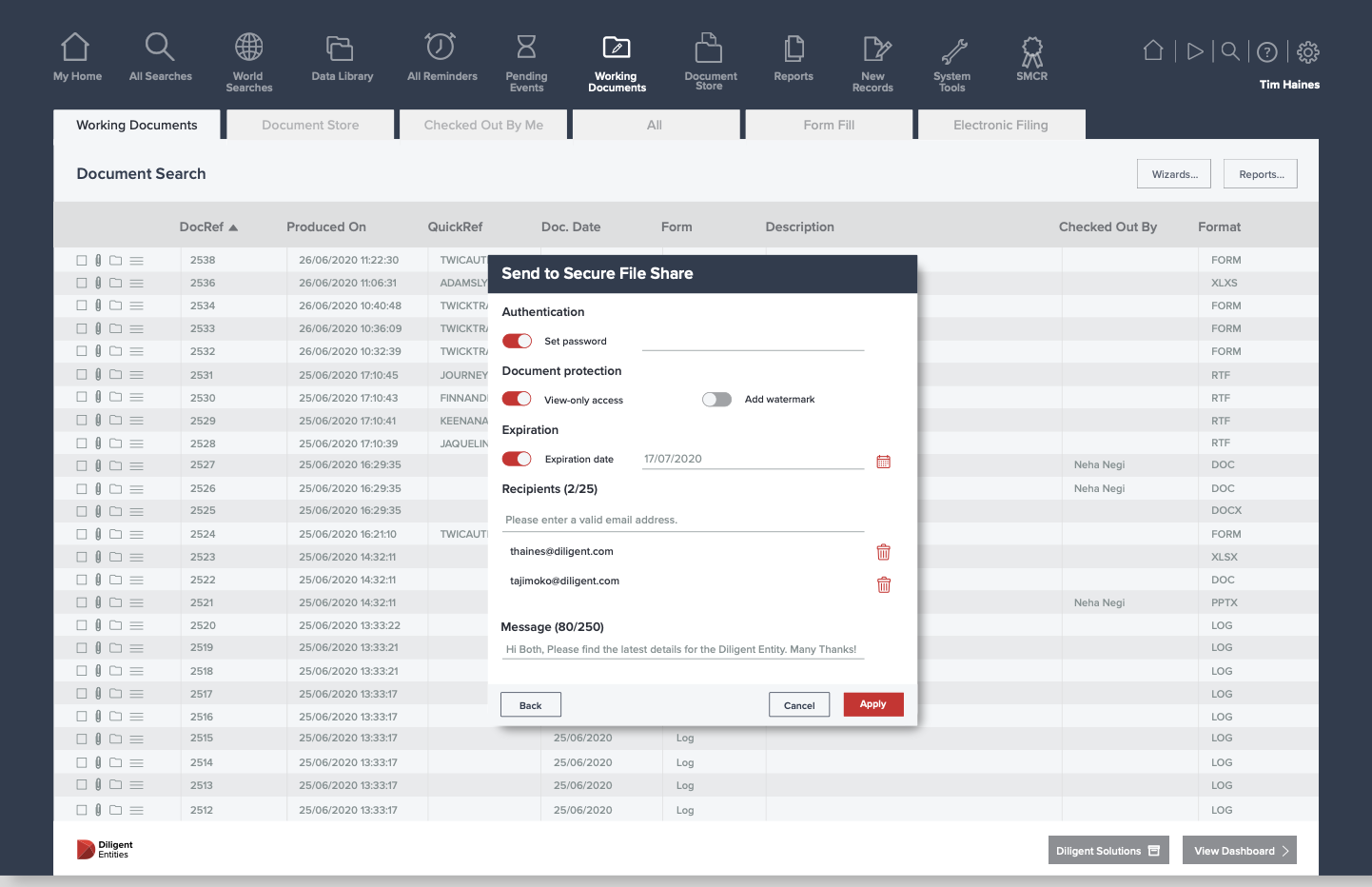 Control access to sensitive information with secure data rooms and granular permission settings to ensure only the right people get access. Example Use Cases:
Grant auditors temporary access
Keep M&A negotiations private
Securely share internal reports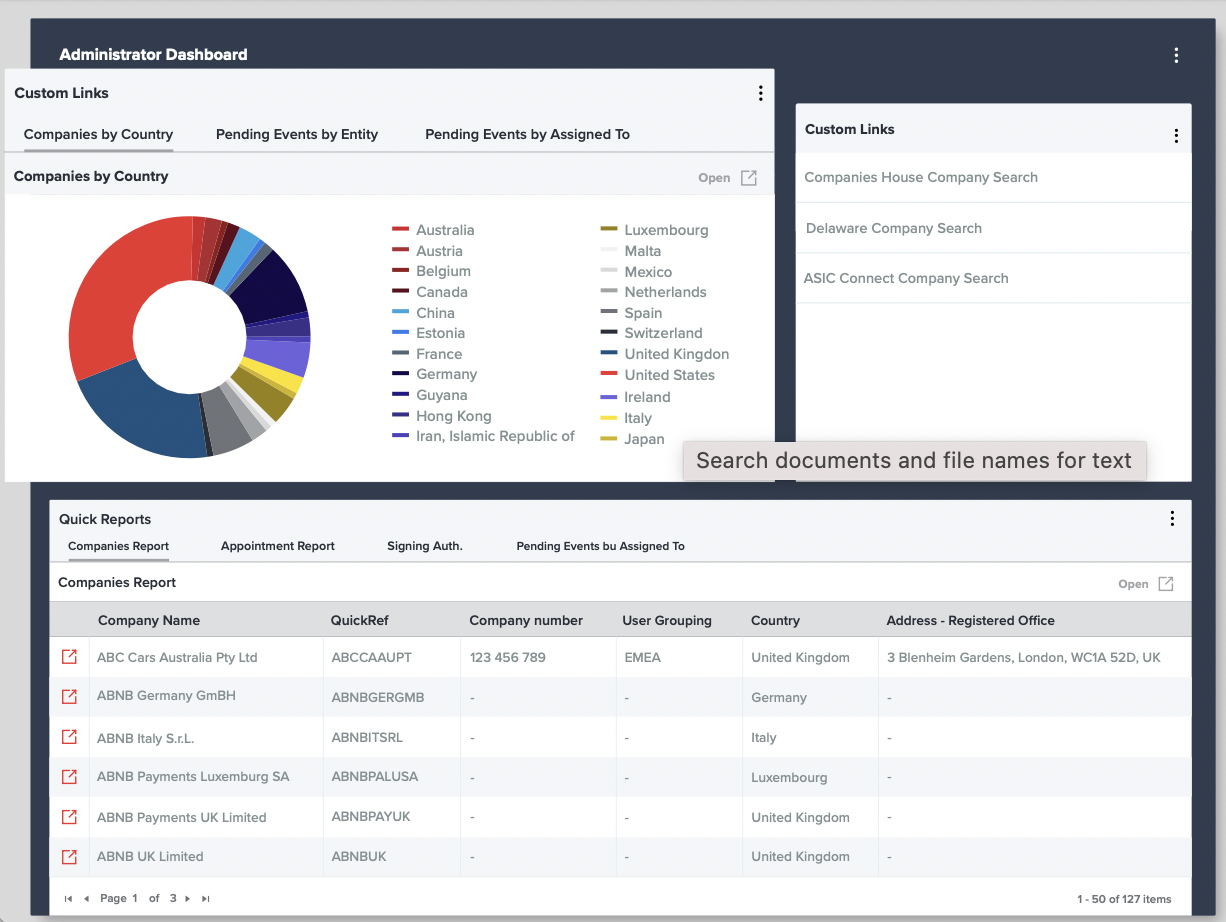 Facilitate more efficient, repeatable processes and leverage statutory forms and e-filing for less reliance on manual systems. Example Use Cases:
Simplify geographic expansion
Save time with regulatory filing
Report on powers of attorney
Pro Package = All the features of Essential Package plus a lot more
Unite multiple business functions across various jurisdictions and systems into a single source of truth with common workflows. Further reduce effort and errors when gathering, filing, and reporting compliance and entity data.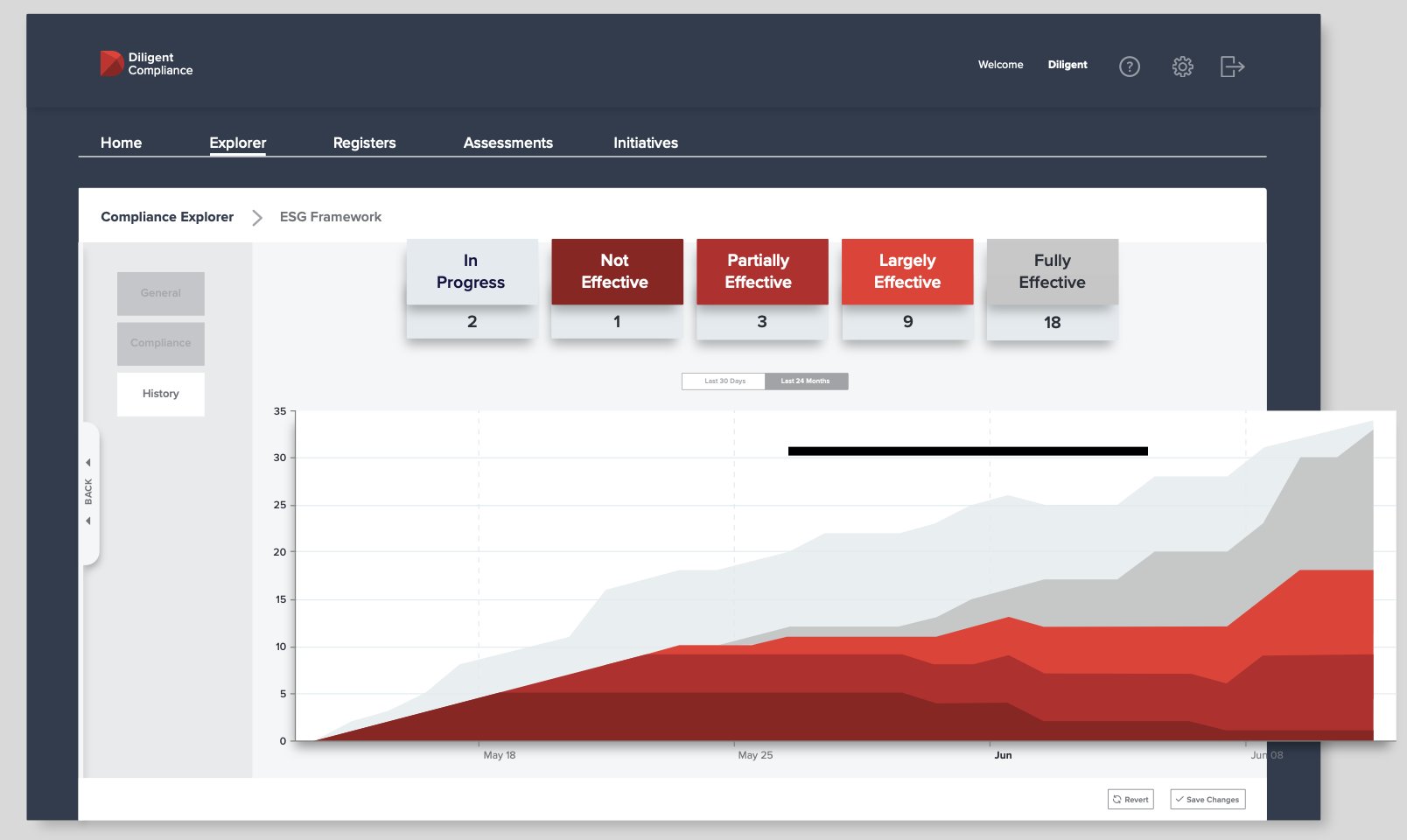 Mitigate Risks and Ensure Compliance
Reduce vulnerabilities with better assessment, management and reporting on risk exposure, control effectiveness, and regulatory compliance. Example Use Cases:
Measure risk control ROI
Ensure compliance accountability
Track against custom requirements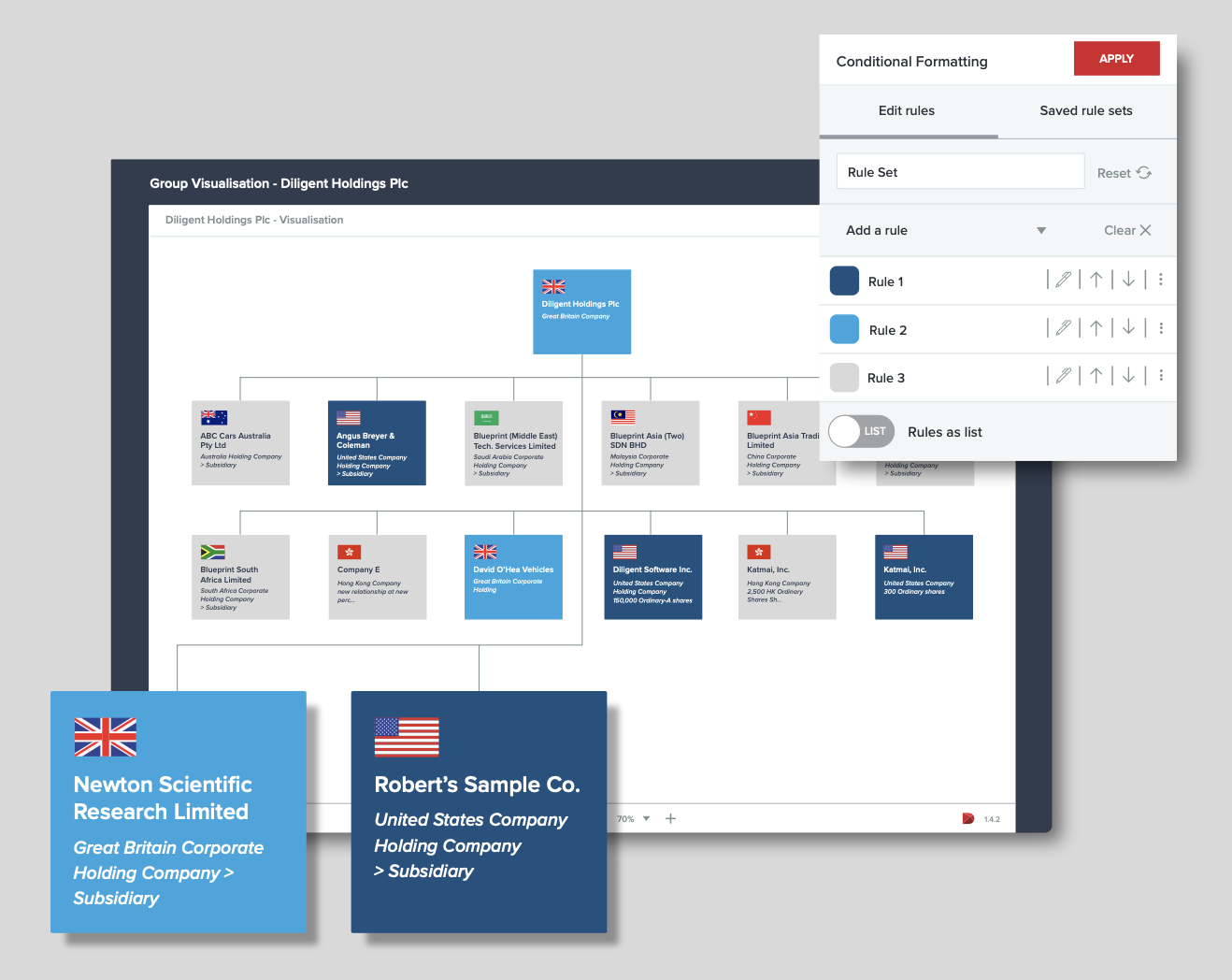 Strategically Plan Organizational Structure
Position your company for growth with solutions to visualize entity hierarchy, facilitating rationalization and M&A plans.
Gain clear picture of group structure
Comply with regulatory filings
Identify conflicts of interest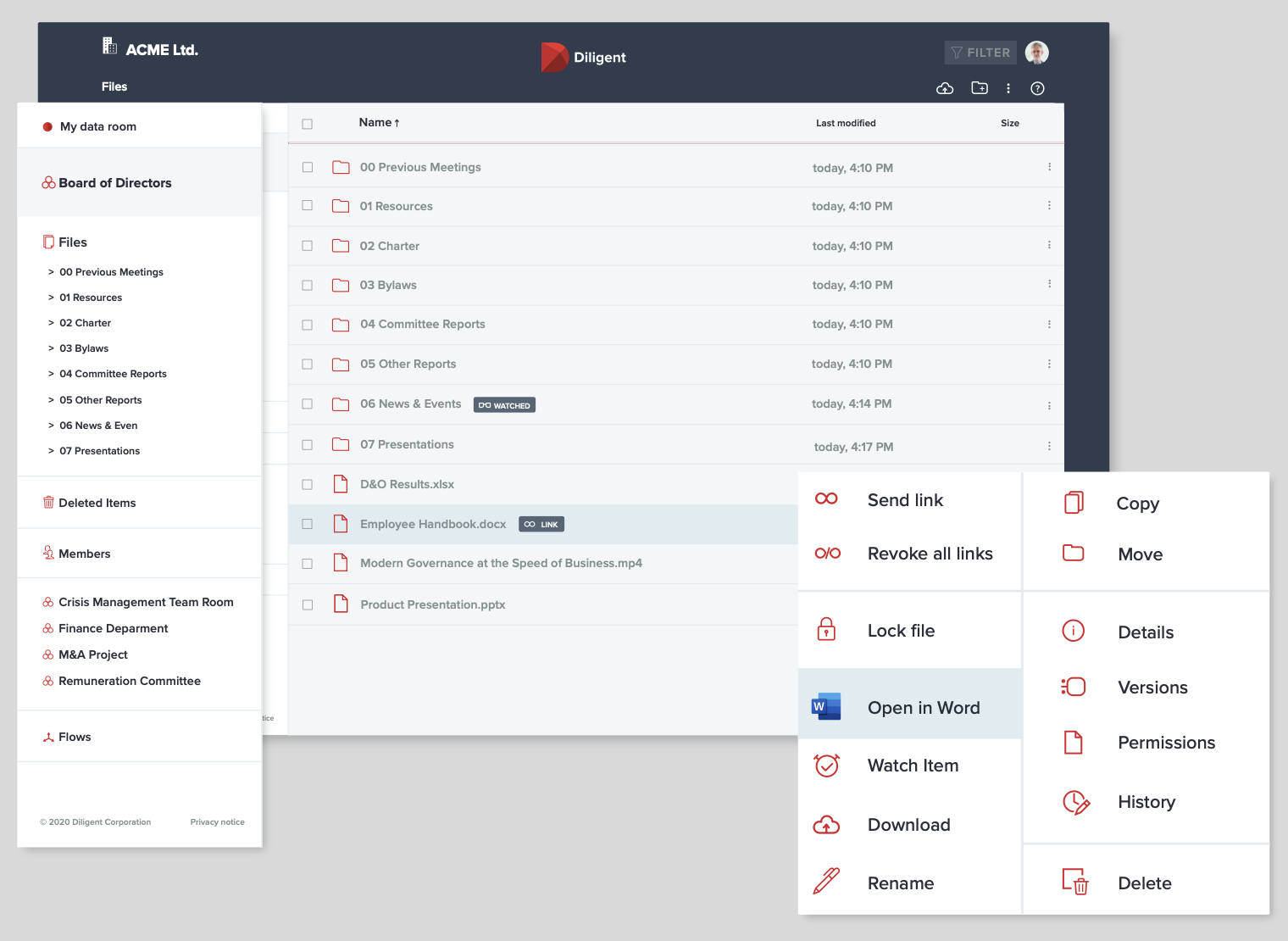 Facilitate Better Collaboration
Support processes for assigning tasks, scheduling reminders and integrating data with trusted third- party systems key to your organization. Example Use Cases:
Align teams across tax, treasury, finance and legal
Integrate data with your other systems
Easily manage and audit entity changes
Enterprise Package = All the features of Pro Package plus a lot more
Promote strategic growth and design through improved business intelligence and process automation allowing for redeployment of valuable resources away from administrative work.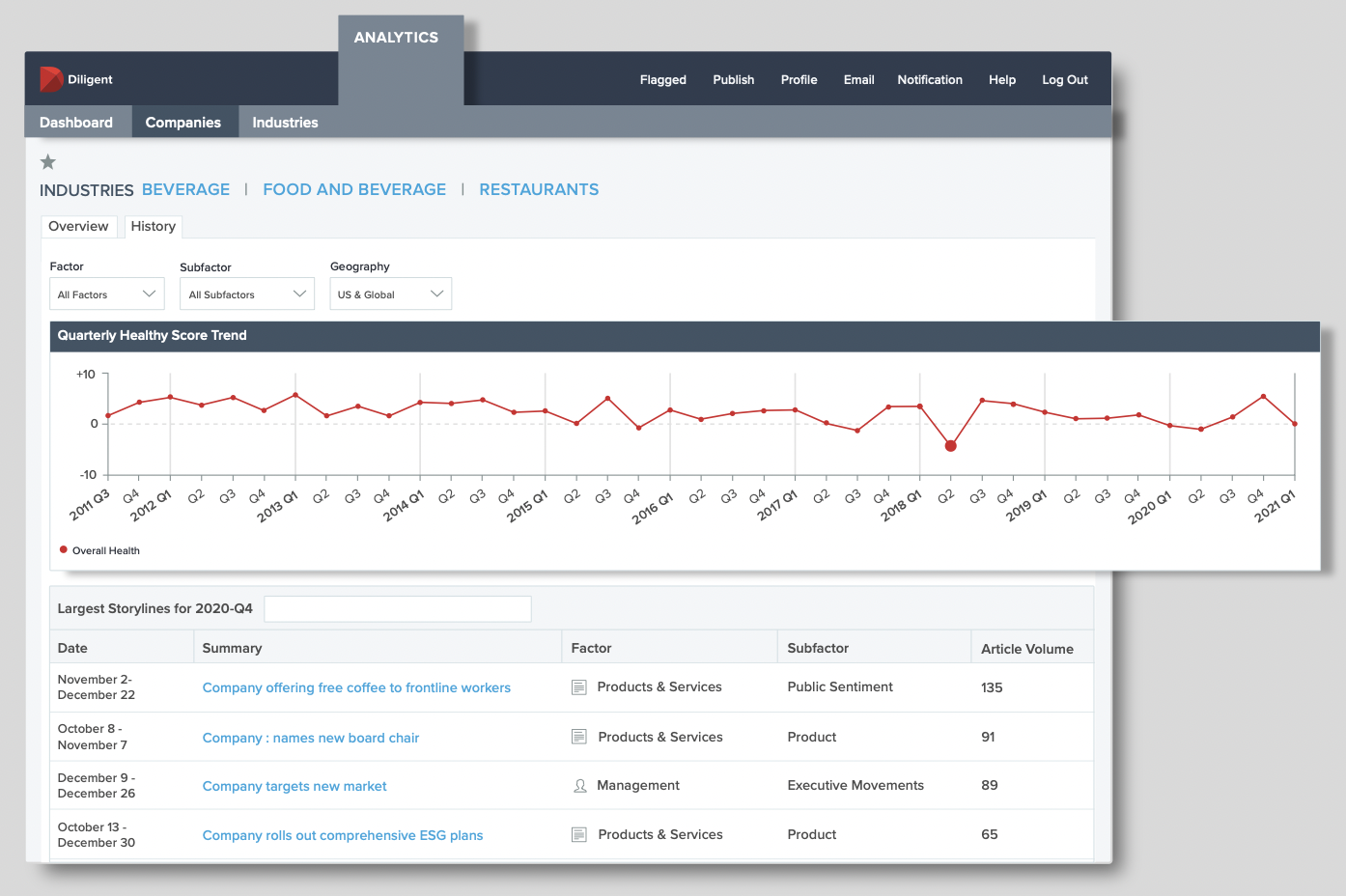 Monitor Your Corporate Reputation
Stay abreast of public perception with analytics to track new stories and reputational impact. Benchmark against sector and regional peers. Example Use Cases:
Track public sentiment on ESG
Get alerted of competitor acquisitions
Prevent major regulatory surprises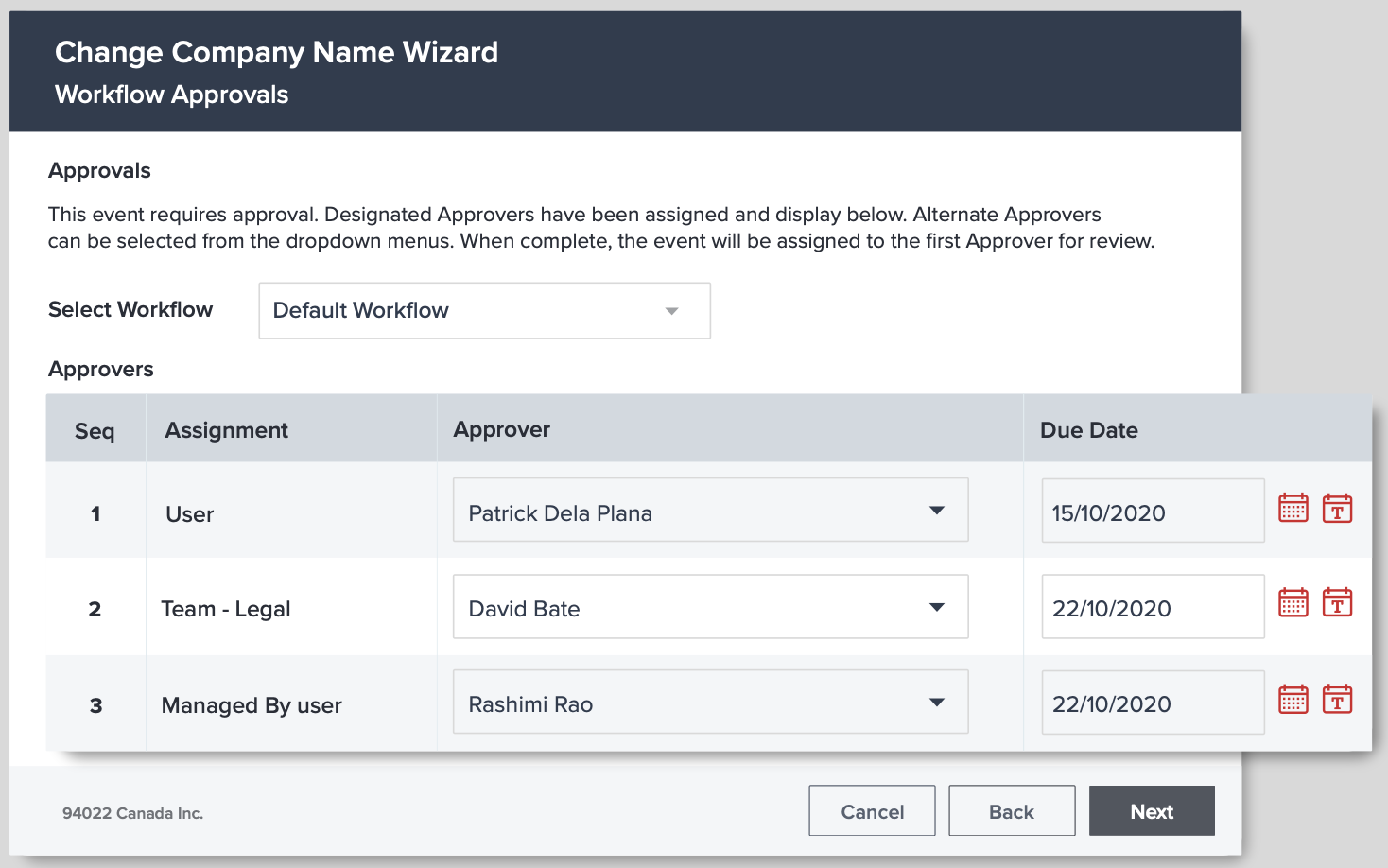 Automate Administrative Processes
Automate common document assembly with templates containing data population fields. Trigger change and approval workflows for entity life cycles such as creation, name changes, or mergers. Example Use Cases:
Produce high volume legal documents quickly
Ensure proper approvals for entity changes
Align board meetings across subsidiaries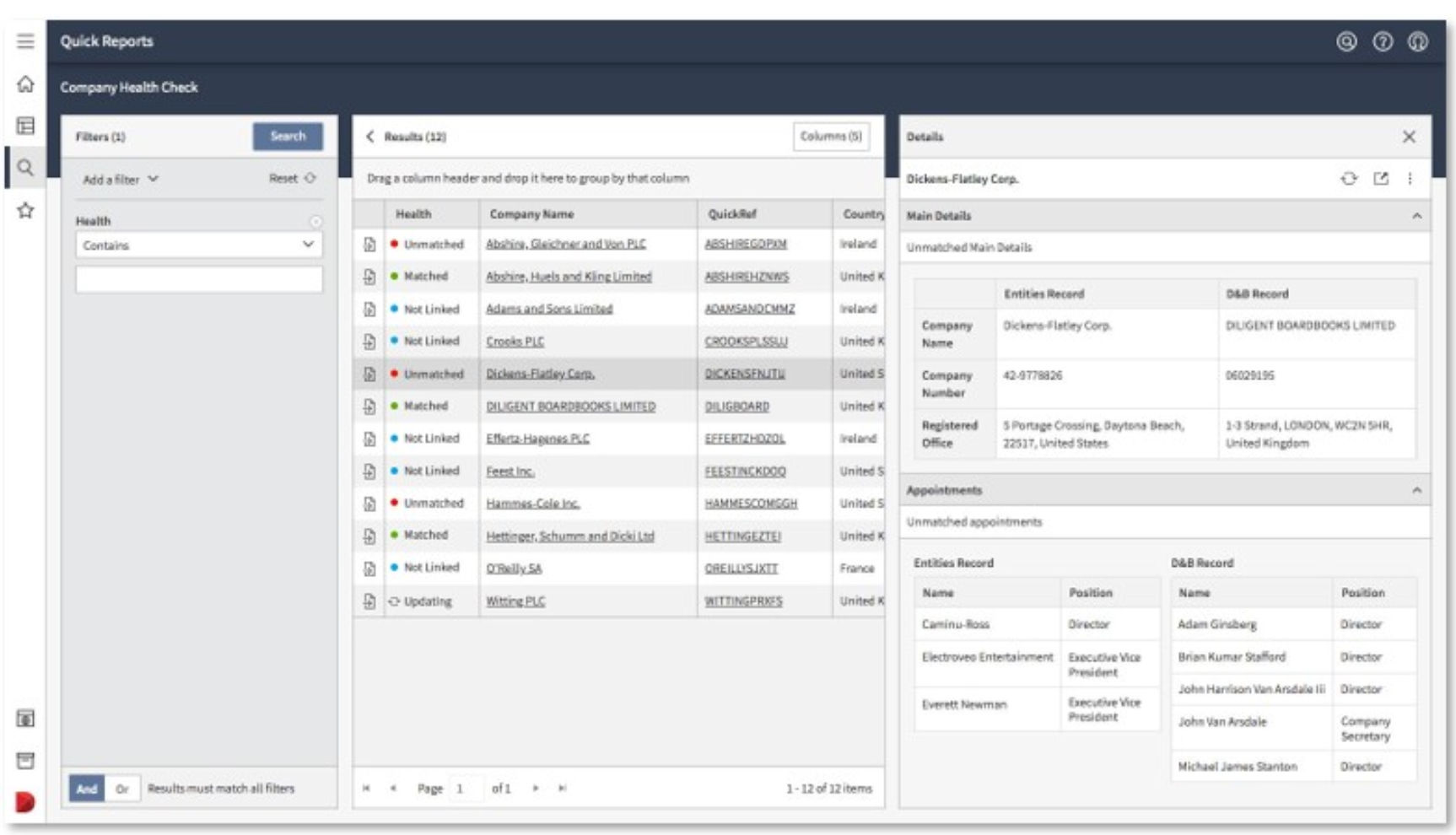 Maintain Record Integrity
Ensure internal entity information aligns with data shown on public sources to avoid costly errors. Example Use Cases:
Assure global record alignment
Identify filing errors in real time
Reduce dependencies on regional offices
Provides Simple & Secure Solutions to Power Modern Governance
Download the guide to learn more!