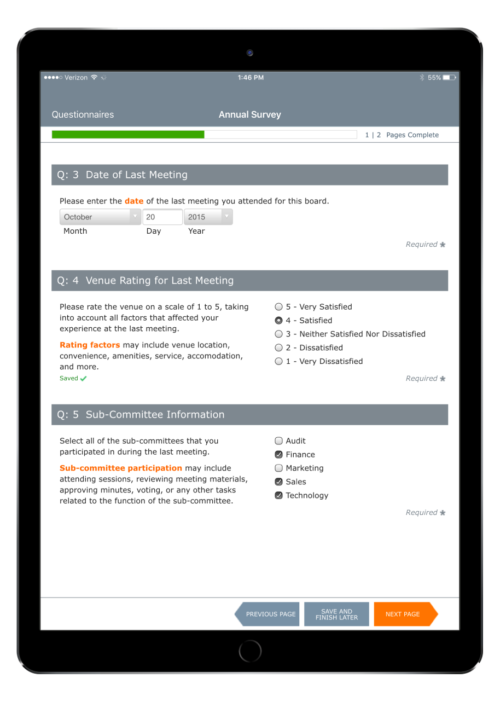 Questionnaires Done With Ease
As part of the Governance Cloud ecosystem, Diligent D&O Questionnaires moves director and officer reporting online, which eliminates the timely and resource-intensive process of assembling binders, mailing information and waiting for days—possibly weeks—or the return of signed packets.
Our director and officer questionnaire module allows you to organize all of your D&O compliance data into one convenient, secure and online location that can be managed in real-time. With easily customizable features that can be seamlessly administered to directors, you can quickly process results. Combined with our online reporting, administrators can save time, minimize errors, and deliver a more streamlined process for everyone.
D&O Question Types
Diligent D&O Questionnaires accommodates a full range of question types: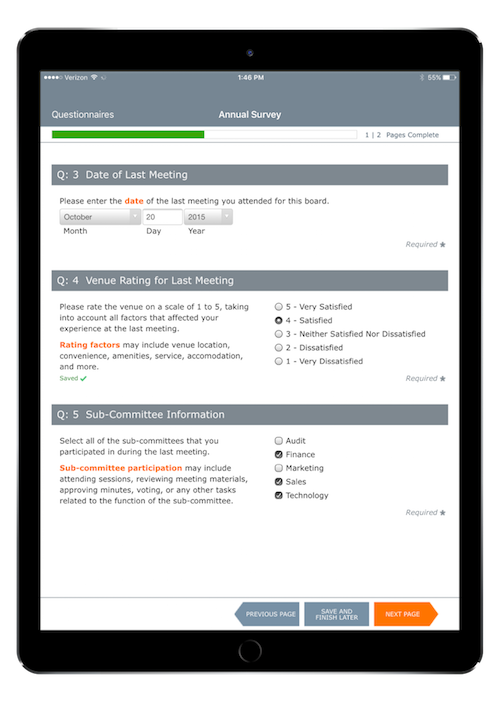 True or False

Create true or false questions

Multiple Choice

Format your questions in any style you want, including multiple choice

Open-Ended/Free Response

Set up responses as you see fit, depending on the answers that you are looking for
For Directors And Trustees
Diligent D&O moves director and officer reporting into one convenient, secure, online location in real time, reducing the time and resources required to fulfill these responsibilities.
Produce pre-filled or identical questionnaires

Save time for yourself and your directors by creating pre-filled questionnaires or duplicates of previous years' questionnaires

Monitor permissions and check questionnaire progress

Regulate who has access to questionnaires—plus view who's opened, started, or completed the questionnaire to maintain better oversight and meet deadlines

Tailor question types to your needs

Customize question types with tables and set required, optional or conditional requirements. Questions may also be linked together by referring to information or answers for other question.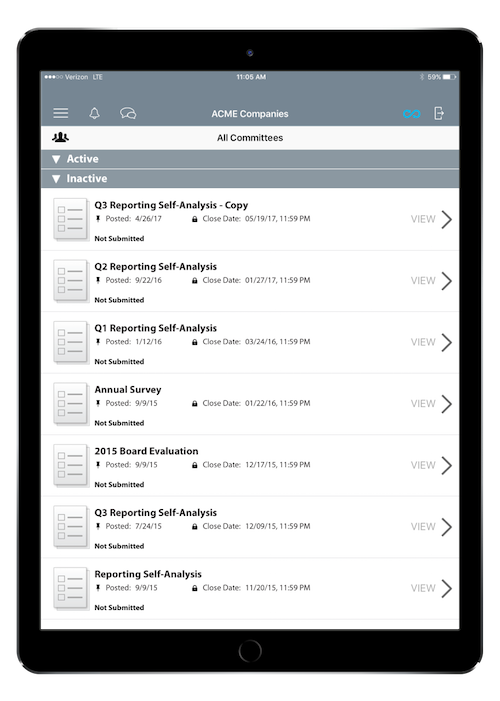 For Board Administrators
Diligent created our director and officer questionnaires with administrative ease in mind. With D&O Questionnaires, busy corporate secretaries and general counsels will: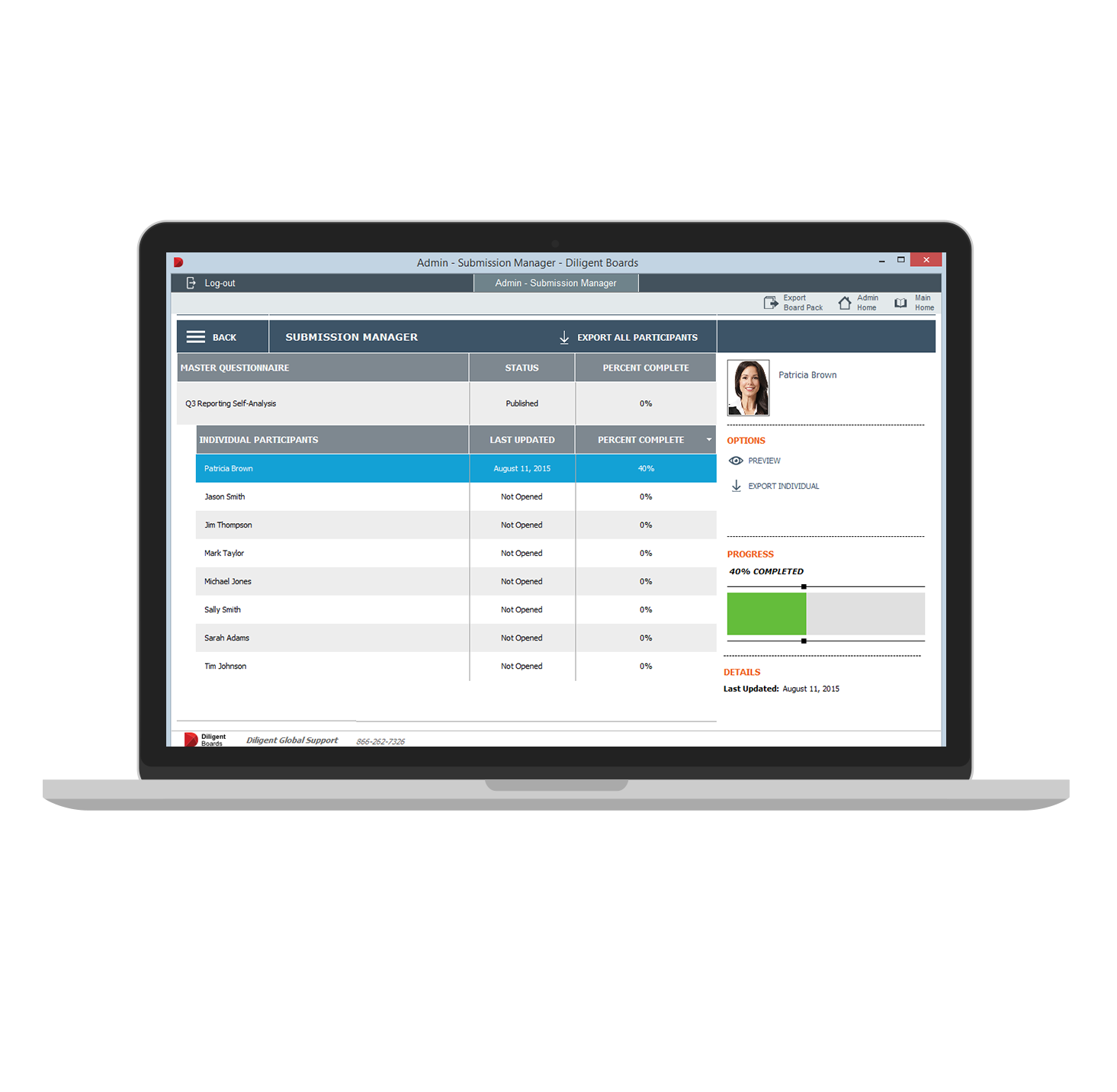 Duplicate Questionnaires

Save time with questionnaires that can be easily duplicated year after year with questions that refill for all responders

Easily Export & Print

Streamline the process with questionnaires that can be quickly exported and printed

Monitor status

Keep on top of who has submitted their questionnaires with the ability to quickly remind a director to either start or finish their questionnaire

Permissions Controls

Maintain security with permissions and access controls that can be set by a group or an individual
For maximum dependability and performance, Diligent D&O Questionnaires is backed by 24/7/365 "white glove" customer service and internationally audited, ISO, TRUSTe, and FIPS-certified IT security.