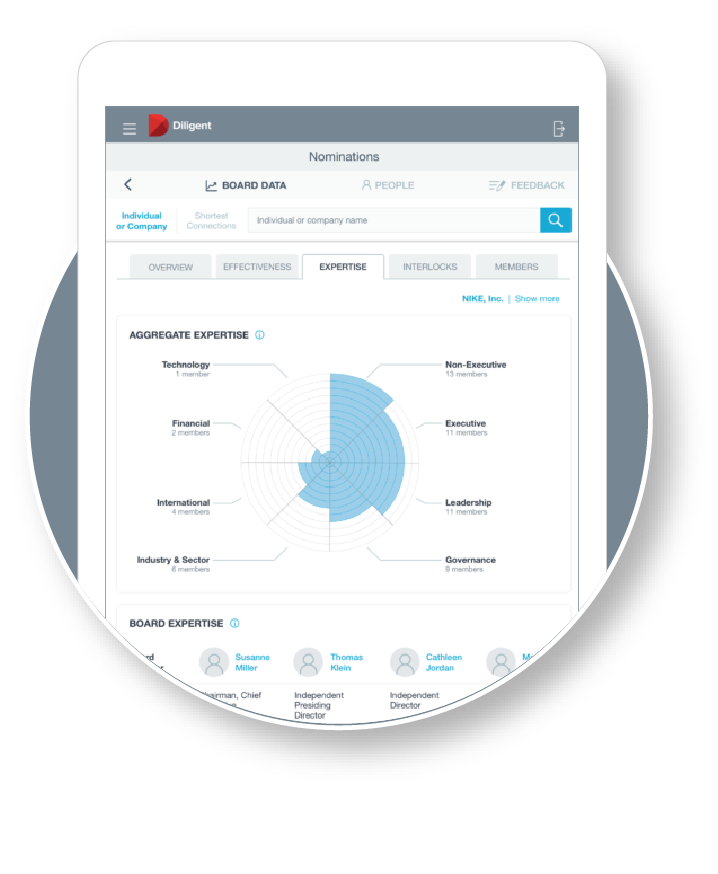 Effective Succession Planning with Diligent Nominations
With the spotlight on issues surrounding boardroom diversity and composition, access to data and analytics to spot opportunities to diversify your board is now a requirement. Whether or not you are already supported by consultants, enabling your Nomination and Governance committee with the right applications will lead to more effective board recruitment.
Analyze director interlocks by individual or company, with highlights to indicate overlapping directorships, seats on competing boards and seats on FATF listed companies
Find the shortest path to connect and the degrees of separation to an individual via organizations or people
Search and access the information of 5,500+ companies, across 24 global markets and 40 indexes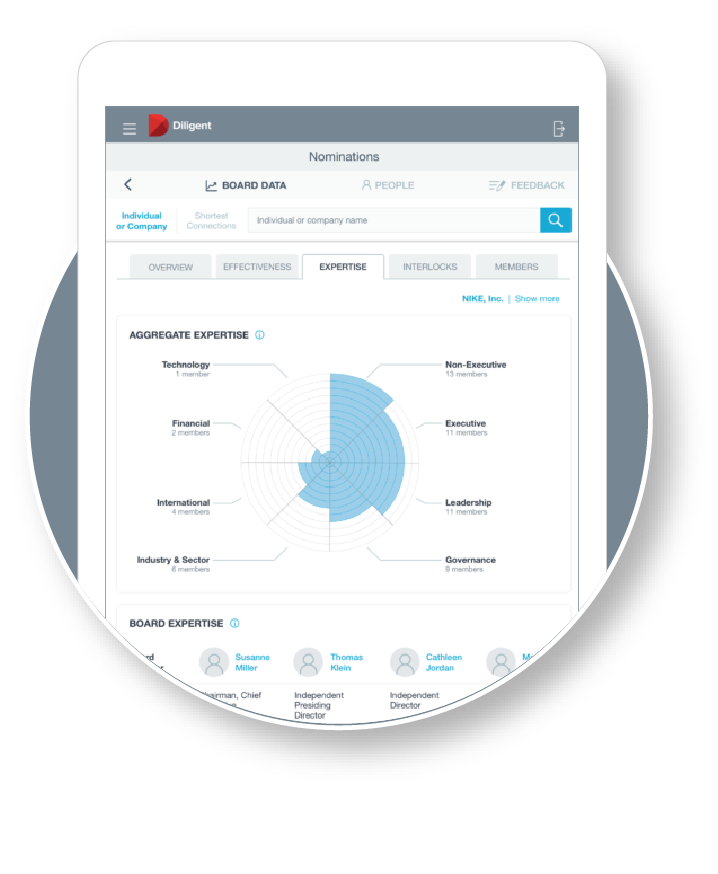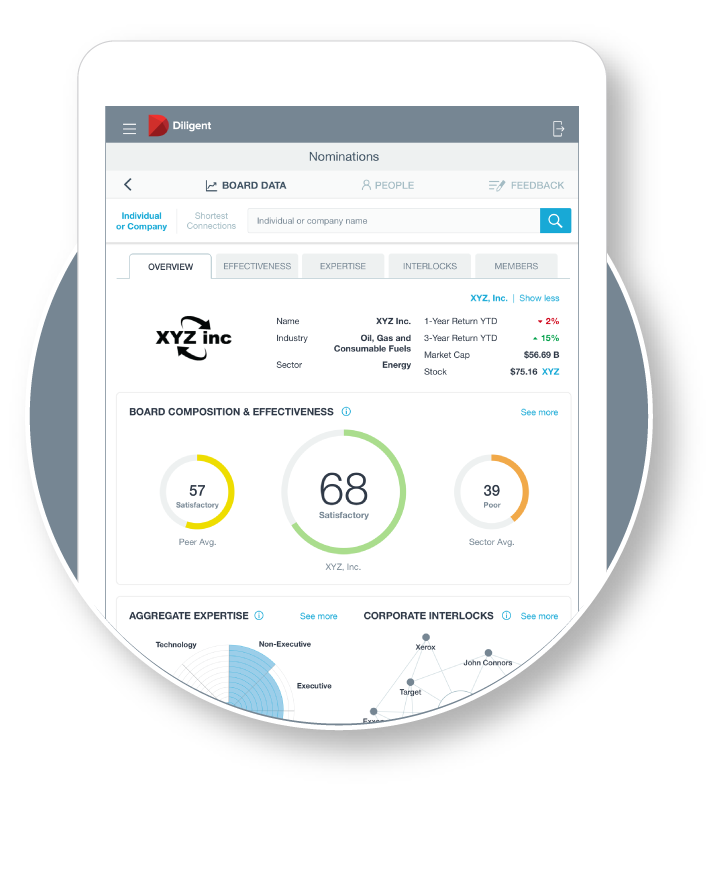 Empower your Board of Directors
Don't risk missing out on access to the largest growing global governance data that public company boards need to stay up to date, identify opportunities and reduce governance risks. Integrated directly into Diligent's Governance Cloud, Diligent's Nomination & Governance application provides your nom/gov committee instant insights into their board's composition and benchmarks against competitors in order to support their executive search firm to identify potential candidates - all in just a few clicks.
Mitigate governance risk by instantly performing a health check of your board's composition and effectiveness compared to peers. View a detailed breakdown of contributing factors to a board's effectiveness, including gender and age diversity, director interlocks and over boarding
Access the most difficult to reach C-level executives with detailed biographies of 125,000+ directors and executives. Find the best-quality prospects to complement your succession planning, with granular filter options including experience, demographics, region, sector and discipline
View your board's skills and expertise matrix to gain insights of their combined strengths and weaknesses. View in detail by individual director or compare your organization's expertise against your peers.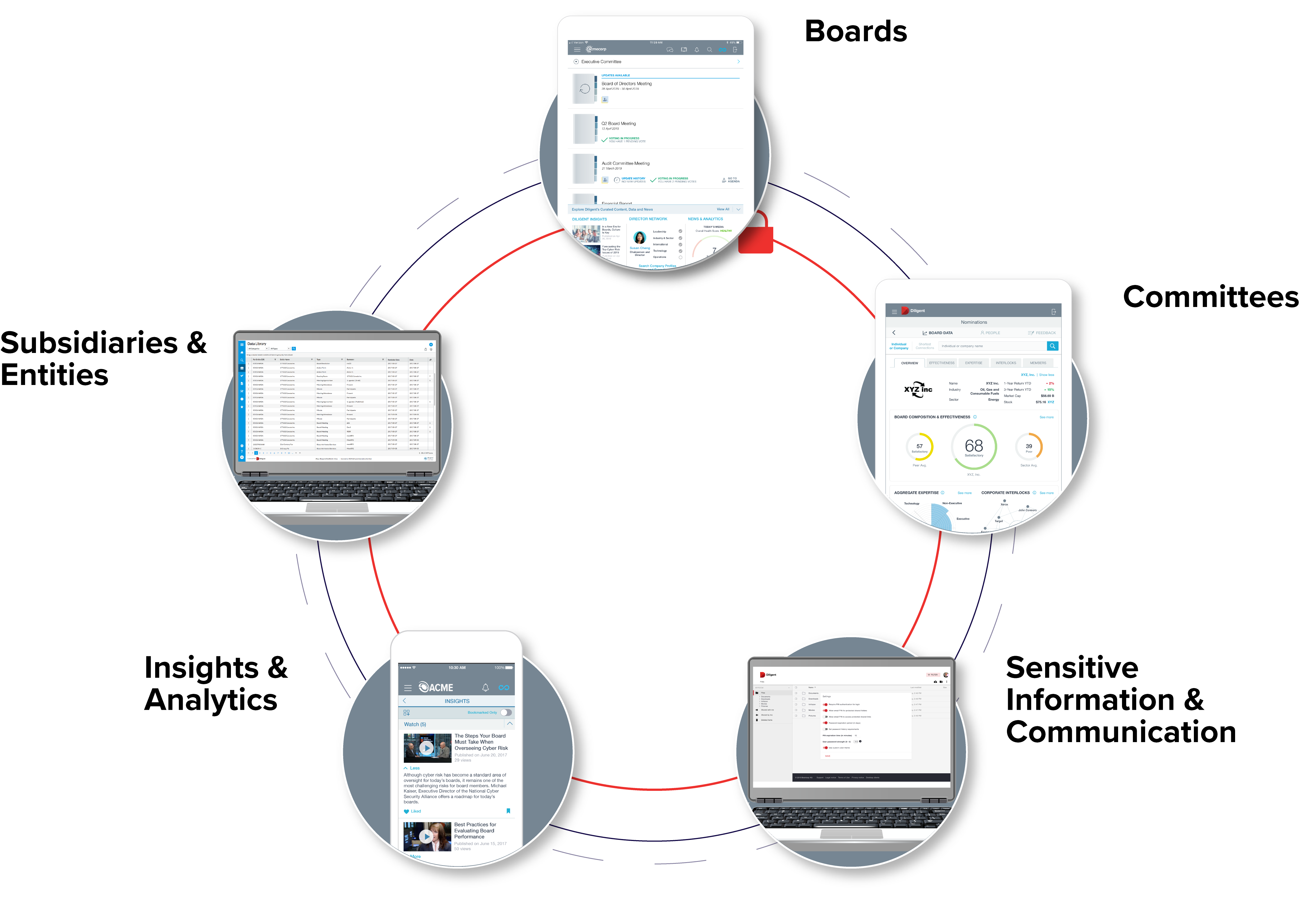 Modern Governance: How Innovative Organizations Stay Ahead
Modern governance is the practice of empowering leaders with technology, insights and processes to fuel good governance that organization require to thrive and endure in today's fast paced world.
In a constantly moving business environment, having the right technology infrastructure in the boardroom empowers boards with the necessary framework to meet governance challenges head on
With Diligent, boards can gain a competitive edge to improve governance by having the right information, analytics and insights to spot risks, act on opportunities and turn insights into action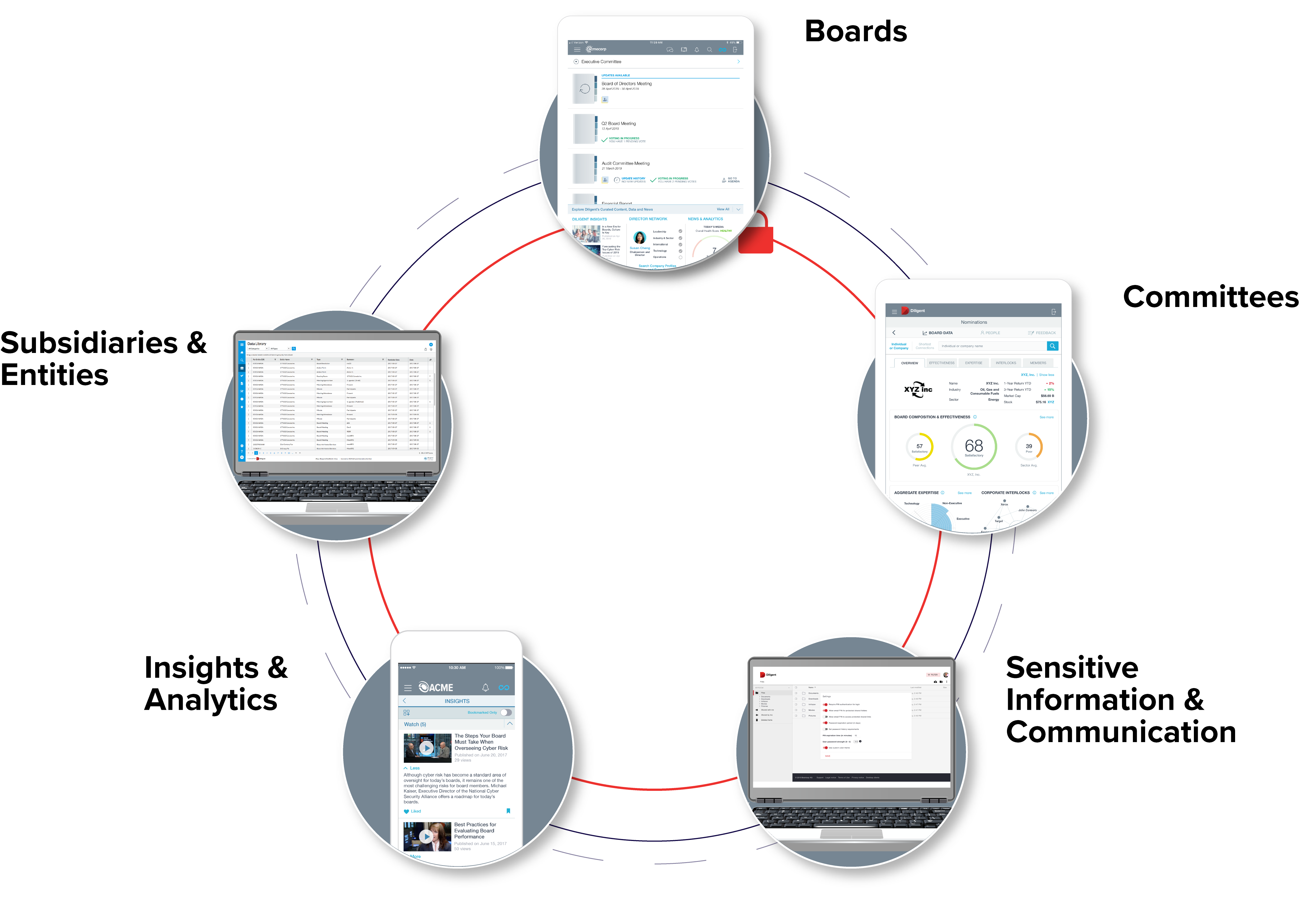 Why Diligent is the Modern Governance Market Leader
At Diligent, we empower board leaders and executives with the technology, insights and processes their organization needs to govern, endure and thrive in the digital age.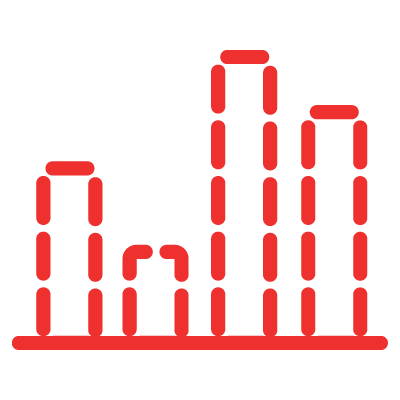 Modern Governance
Leader in providing board of directors with the right technology, insights and analytics to improve board governance and stay ahead of the speed of business.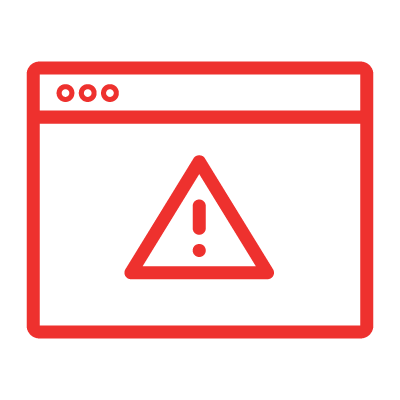 Security
Diligent's products are backed by the world's leading security standards with secure data centers located within your region or country.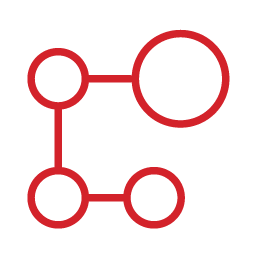 Adoptability & Functionality
A product that is available across every device and operating system that is easy to use, intuitive and is supported by on-site, one to one training sessions to ensure your board is prepared to meet today's modern governance challenges.
Schedule Some Time to Learn More About Nomination & Governance