Overview
Choose the solution that describes your organization's needs
Built for organizations looking to embrace governance best practices and digital transformation.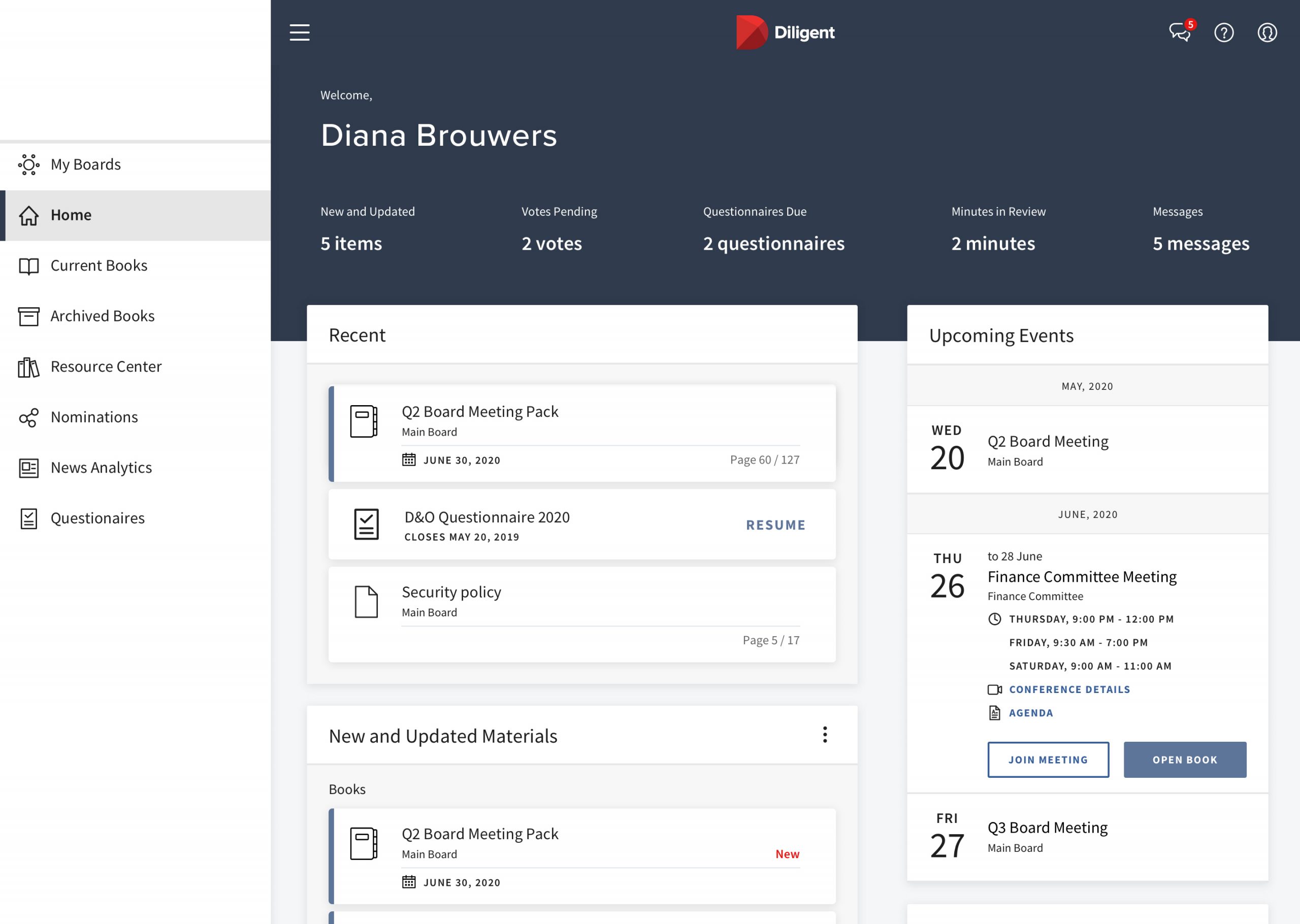 Board and Executive Meeting Management
Facilitate board and leadership meetings with the industry- leading solution for secure meeting management; assign actions and drive outcomes using features like minutes taking, voting, task management and workflow integrations. Example Use Cases:
Board & committee meetings
Leadership meetings
Special task forces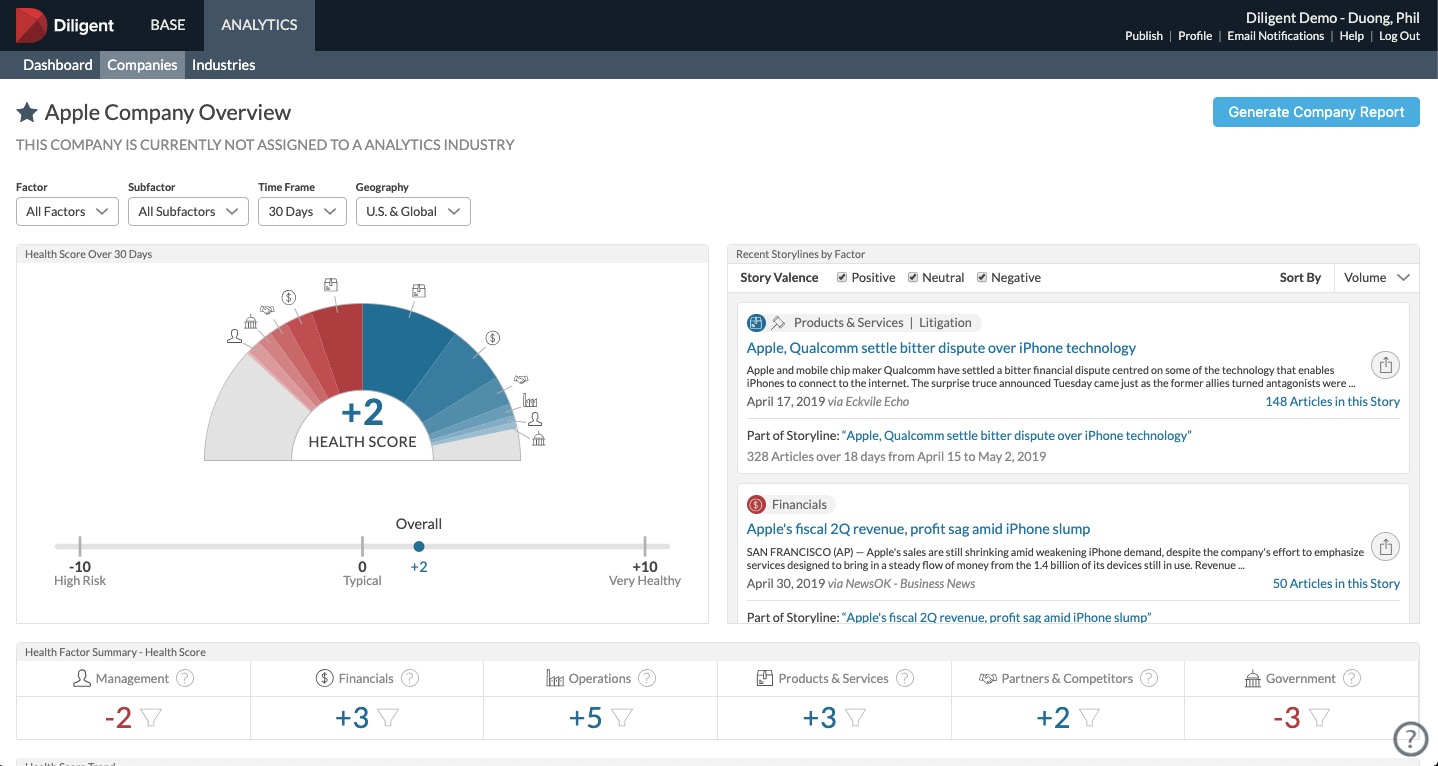 Access relevant news, key events and industry health scores to keep directors current. With objective, datadriven insights, directors and executives can elevate governance and strategic decision-making. Example Use Cases:
Monitor corporate health metrics, including Operations, Management, Partners, & Competitors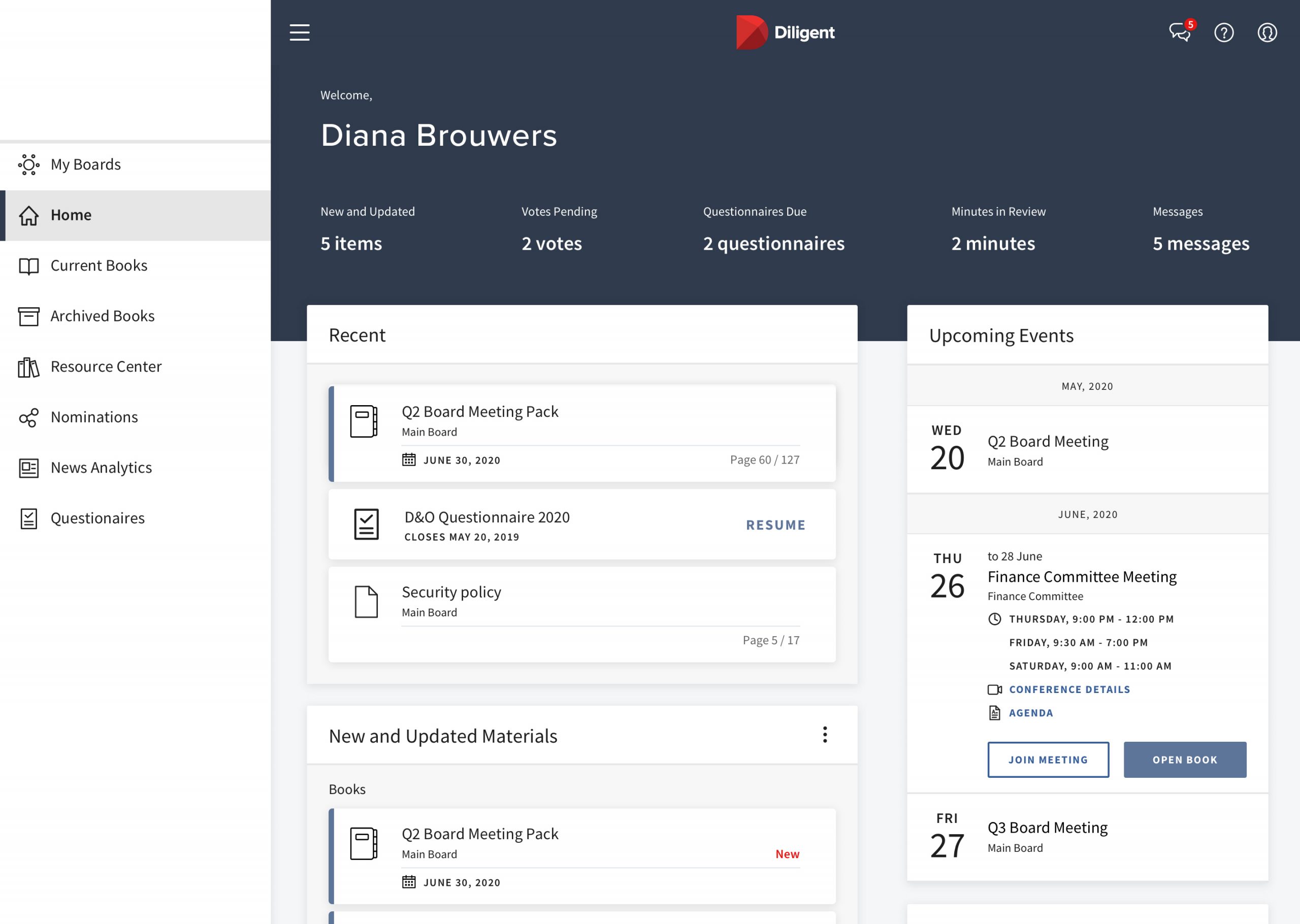 Access and leverage the largest and most diverse pool of highly qualified directors and executives in the world, connecting leaders to open opportunities. Example Use Cases:
View and apply for open opportunities and nominate diverse rising directors
Post open opportunities and proactively search for new candidates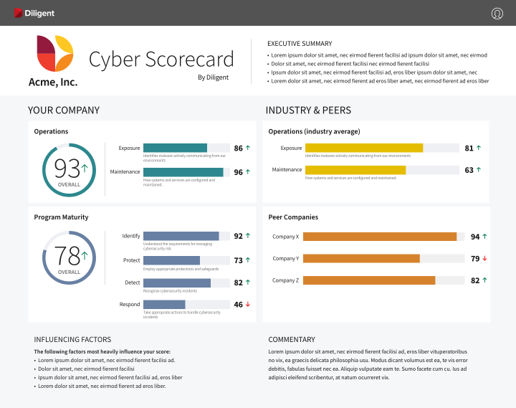 Cybersecurity Intelligence
Understand cyber risk, how to measure it, benchmark against peers, and prioritize action to improve cybersecurity posture and navigate the digital world with confidence. Example Use Case: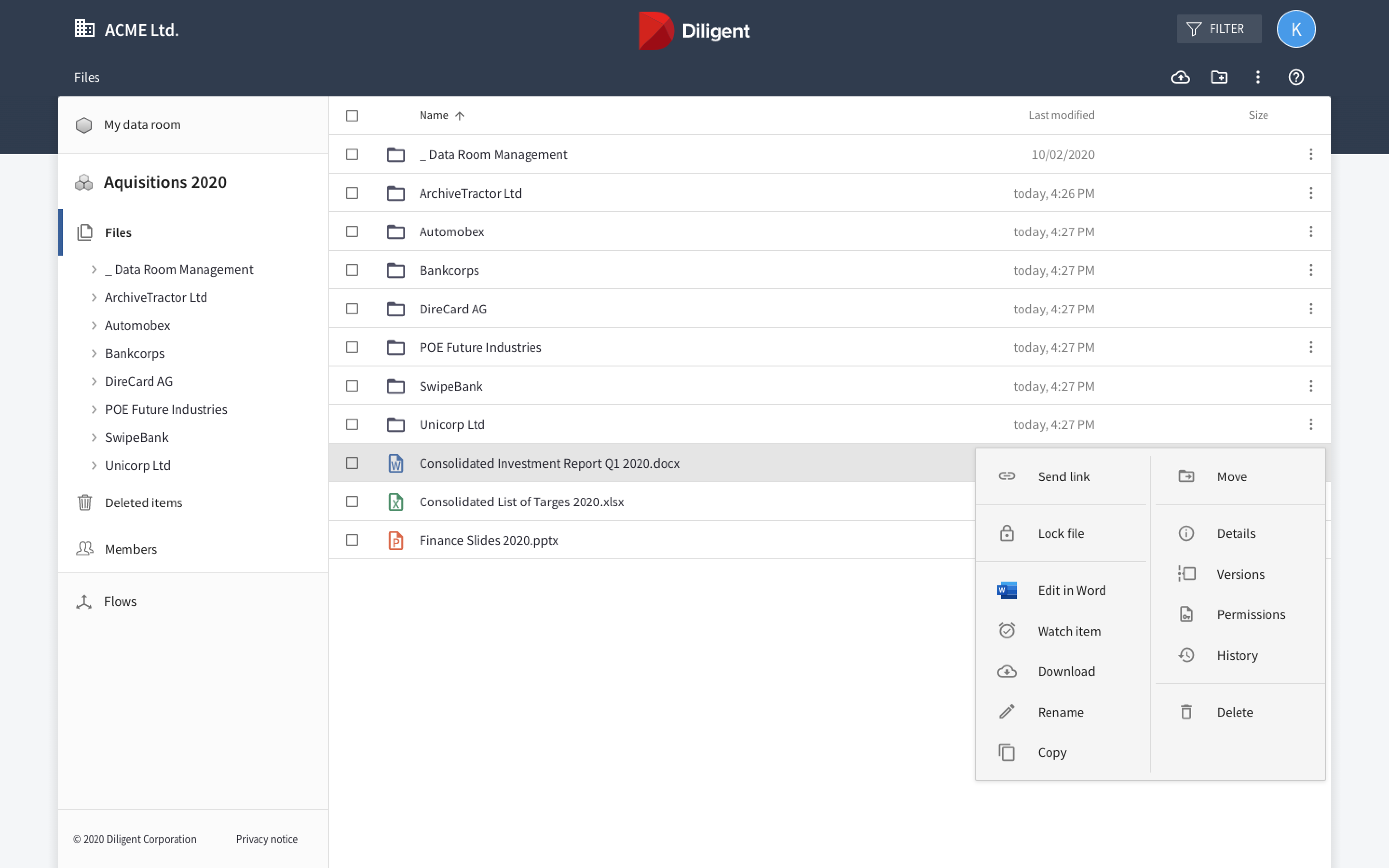 Add an additional layer of security to your processes with key integrations like Office 365. Share documents and collaborate securely with both internal and external stakeholders. Example Use Cases:
M&A communications
IP protection
External stakeholder collaboration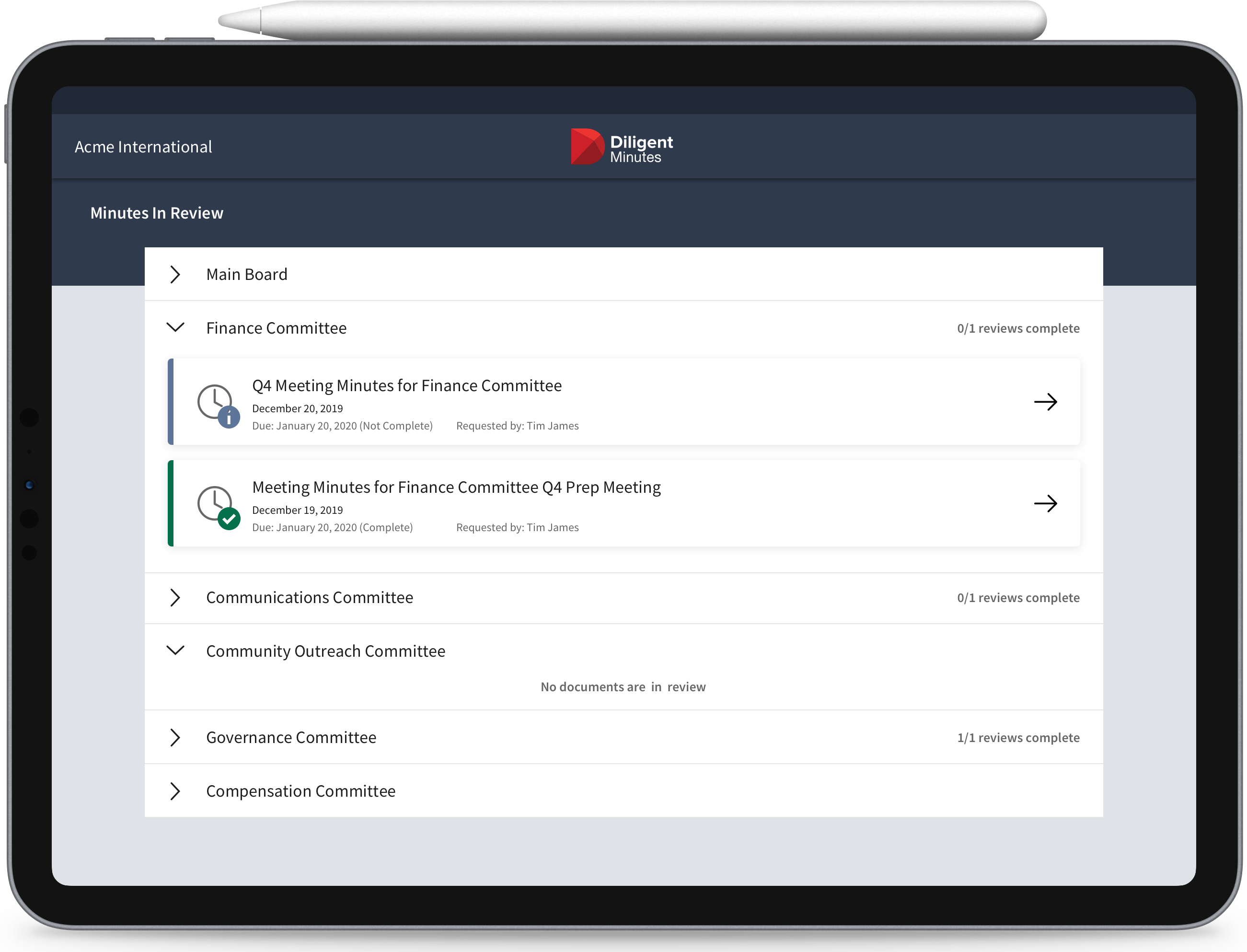 Streamline the collection, review, and memorialization of minutes. Featuring real-time collaboration with reviewers, eliminate version control issues and mitigate risk of sharing via email/shared drive. Example Use Cases:
Minutes review process
Action item tracking
Pro Package: All the Features of Essential, with More Room to Grow
Built for organizations that need to meet regulatory requirements and optimize governance approval processes and workflows.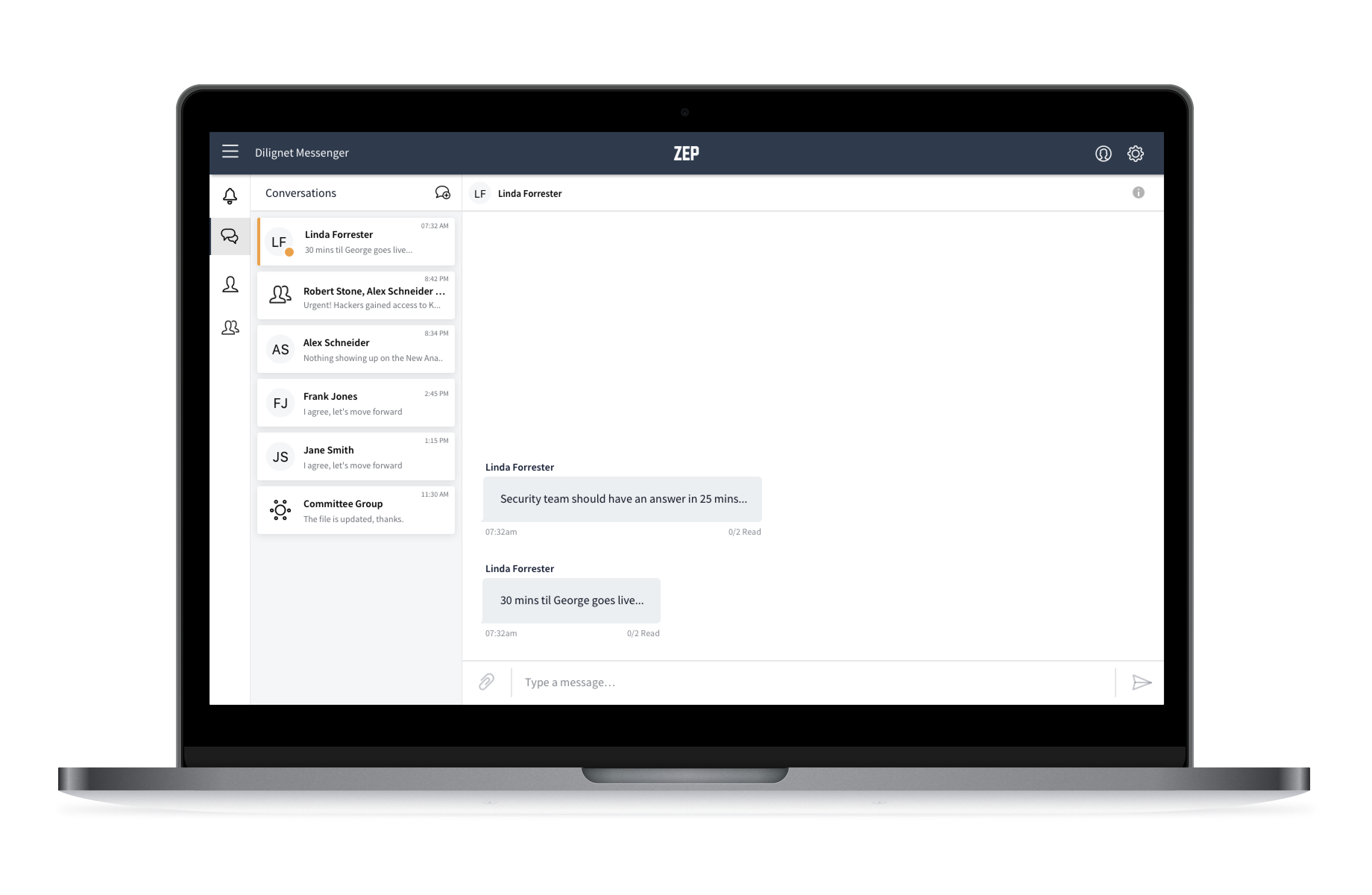 Communicate with leadership teams in real-time on an encrypted, uncluttered channel to signify importance and urgency. Example Use Cases:
Crisis management
Merger, Acquisition, IPO communications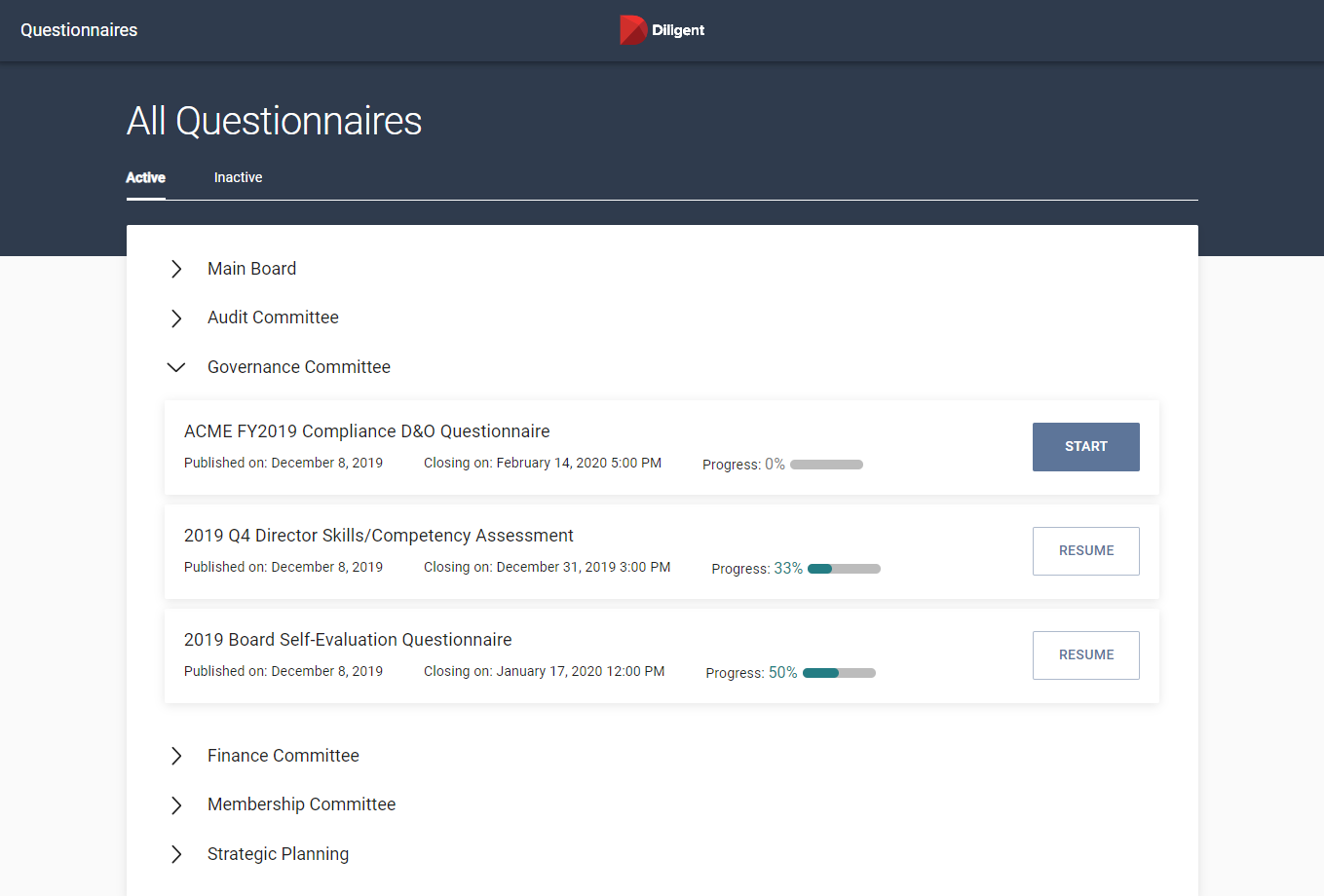 Simplify your D&O process for directors and administrators. Perform board and executive Evaluations and access realtime reports. Example Use Cases:
Conflict of Interest
D&O Questionnaires
Evaluations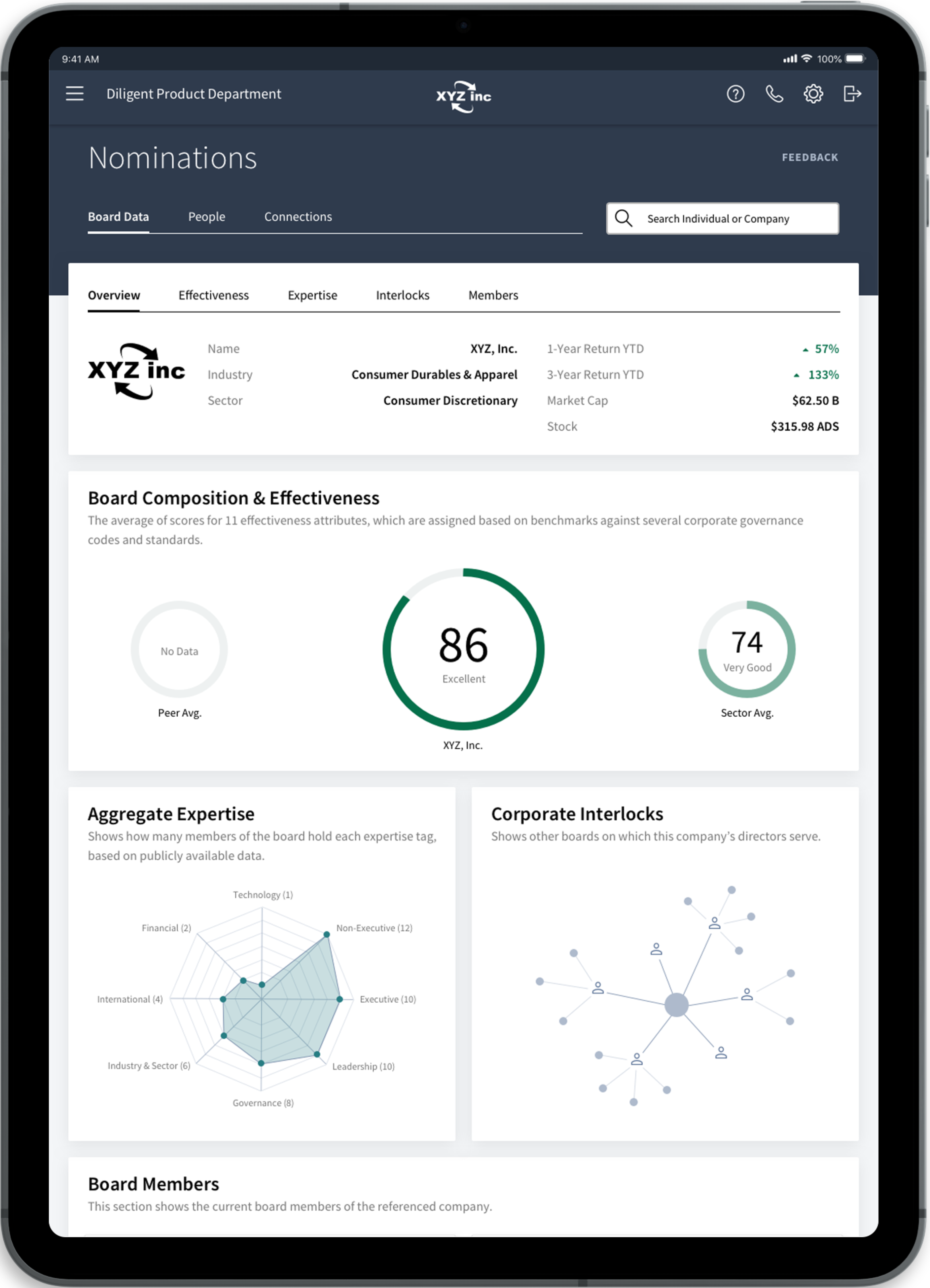 Nominations & Board Health Check
Find, recruit, and connect with board and executive leadership by leveraging resources, insights, partnerships, and technology needed to further catalyze diversity and modernize governance. Example Use Cases:
Succession planning
Board member search
Enterprise Package: All the Features of Pro, with Optimal Tools for Governance Maturity
Built for high performing boards to maximize effectiveness of committees and leverage sophisticated governance intel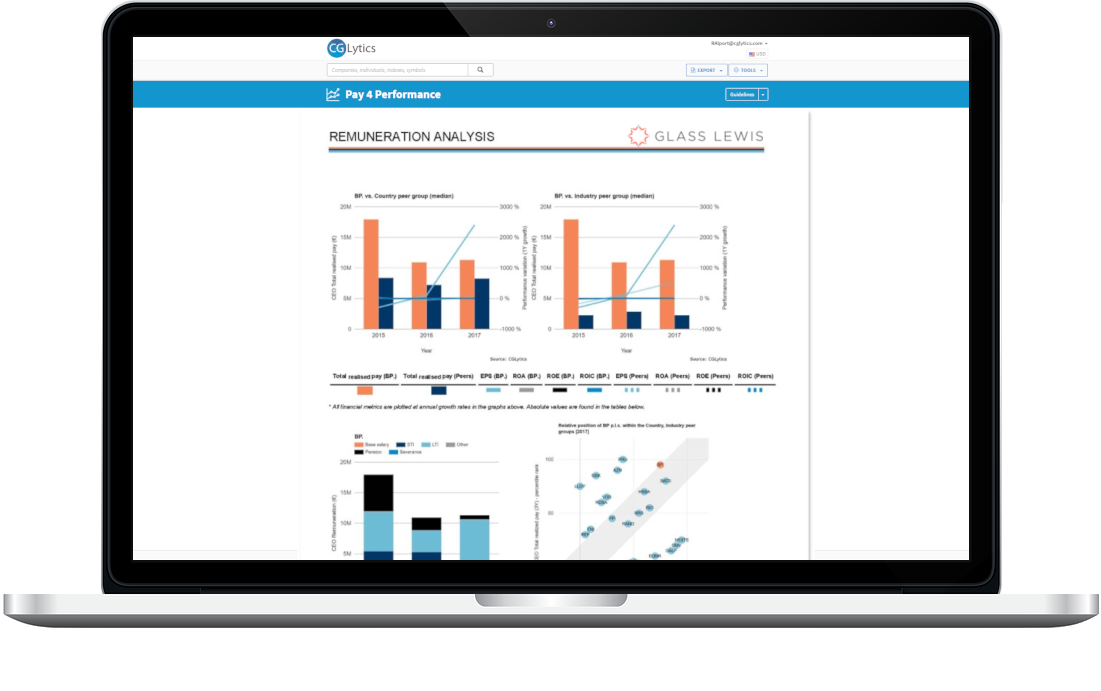 Access up to date data and information on executive compensation practices and market expectations, powered by CGLytics. Example Use Case:
Design executive compensation plans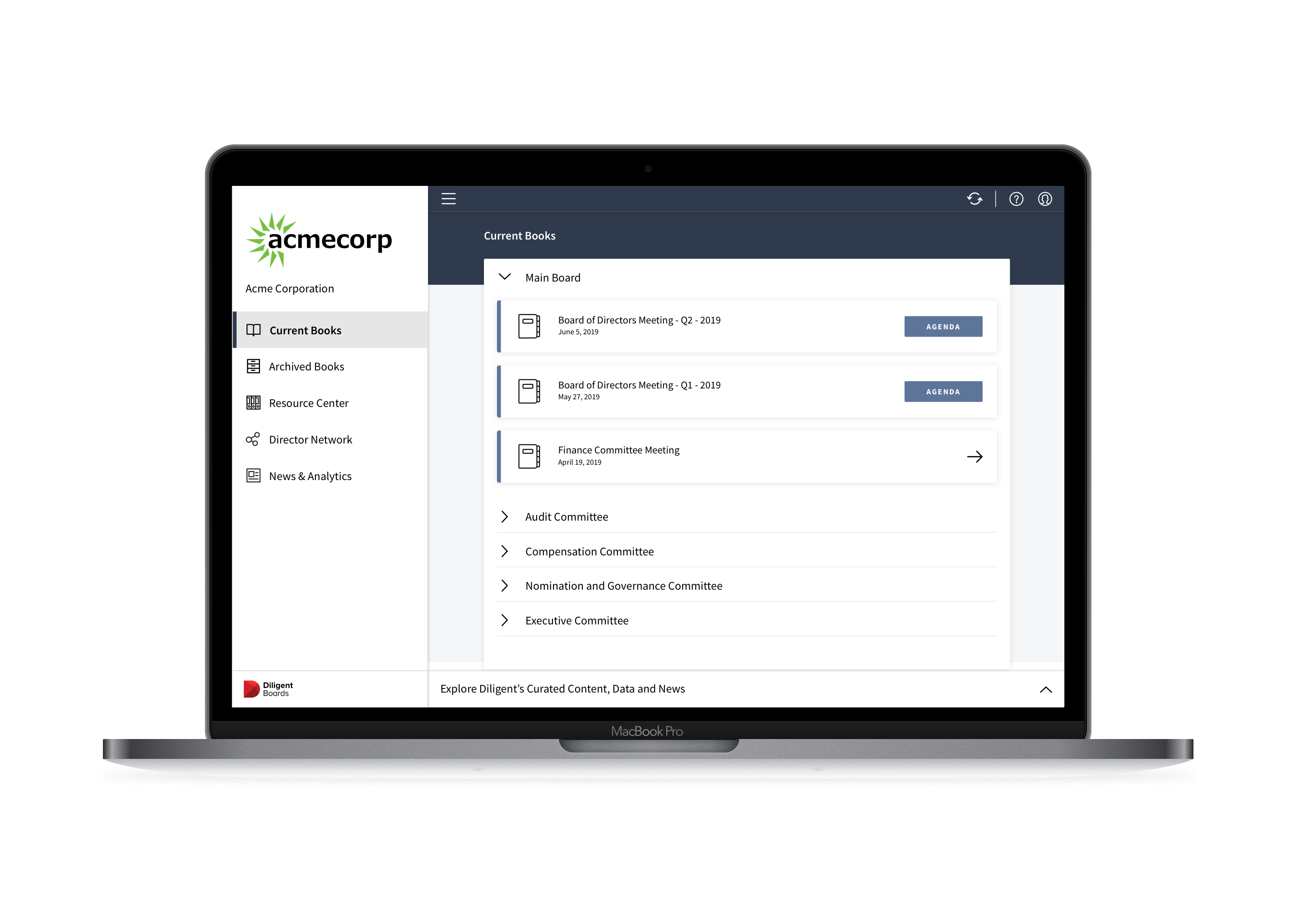 Access governance risk scores, organizational health monitoring, market intelligence and diversity and inclusion data to make agile decisions that affect the entire organization. Example Use Cases:
Public sentiment monitoring
Market intelligence
Download the guide to learn more!