Modern Governance
(n.) The practice of empowering leaders with the technology, insights, and processes required to fuel good governance.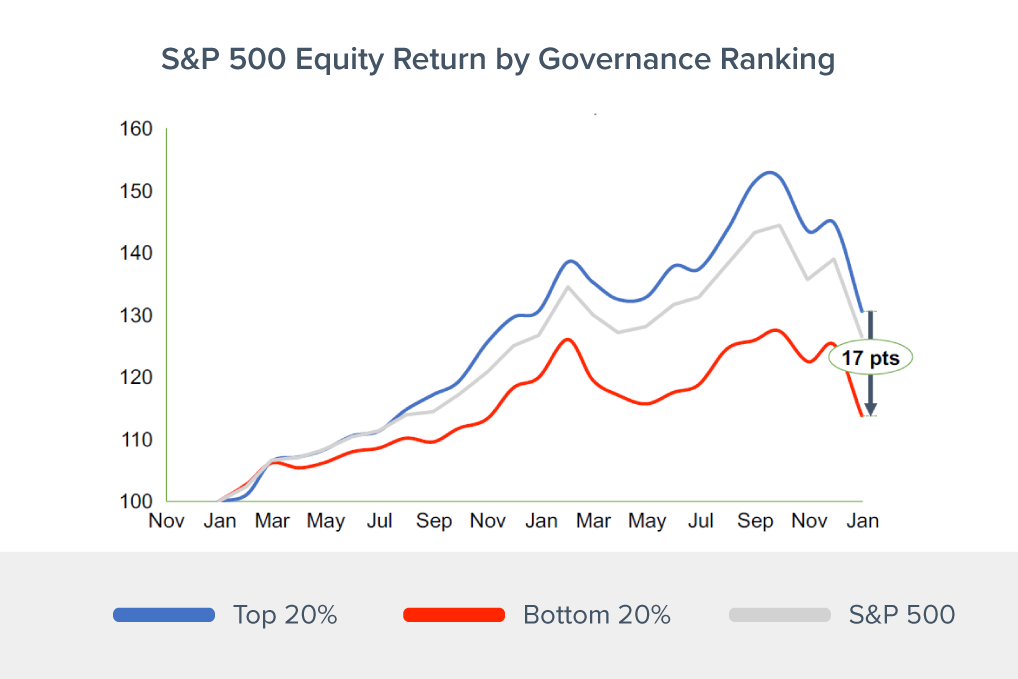 Good governance is a competitive advantage.
In a May 2019 report, the Diligent Institute measured governance practices using criteria related to shareholder rights, board composition and independence, and compensation. The good news? Companies with good governance (top 20%) outpaced the S&P 500 index—and they outperformed the bottom 20% by 17 points or 15%.
Governance mishaps have cost shareholders $490 billion in value.
Today's organizations have never been under more pressure—or been exposed to so much risk. The importance of good governance is best understood when things go wrong. Whether companies are left exposed by a cyber breach, an activist campaign, or culture gone awry, the impact on shareholder value is consistent.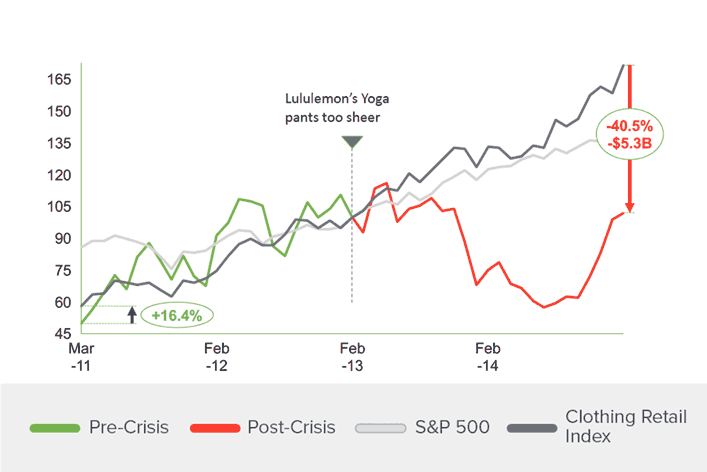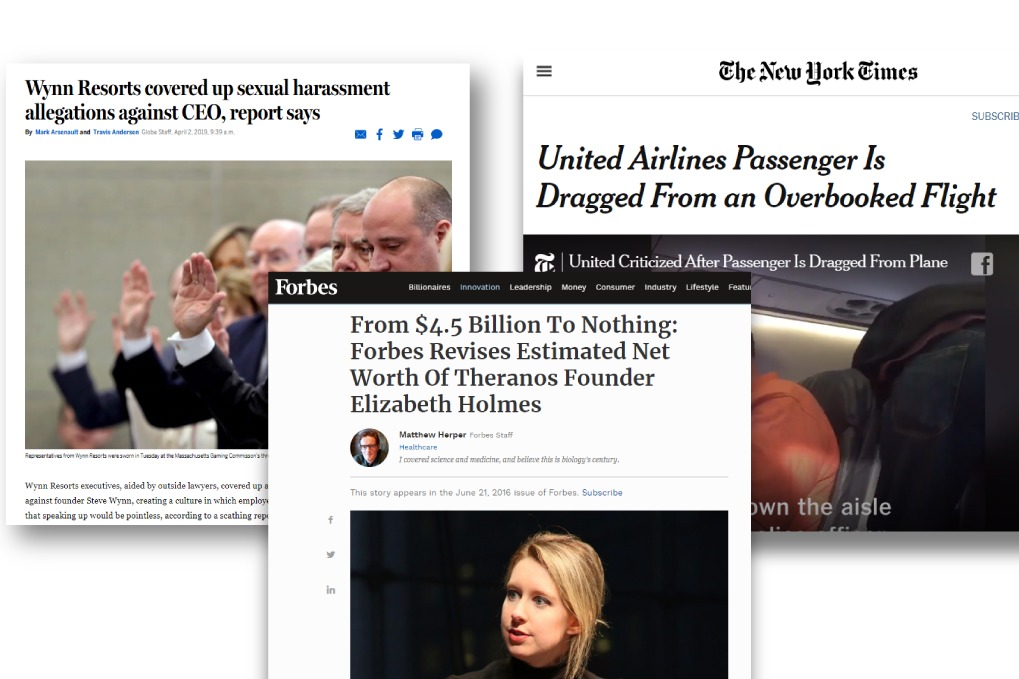 Even competent boards and leadership teams can have blind spots.
Compliance and good intentions don't exempt organizations from risk or disruption. In this digital era, threats come at the speed of light. Globalization adds layers of regulatory and ethical complexity. Hackers can attack from anywhere. Social media gives every stakeholder a voice. In turn, organizations all over the world are exposed by a dangerous governance deficit.
What Does it Mean to Have a Governance Deficit?
Introducing Modern Governance
Modern governance addresses core issues of speed, visibility and security by putting the necessary tools and intelligence at the fingertips of today's board members and executives. What does it mean to respond in real-time? Here's a glimpse of good governance at the speed of business…
What Does a Modern Governance Solution Look Like?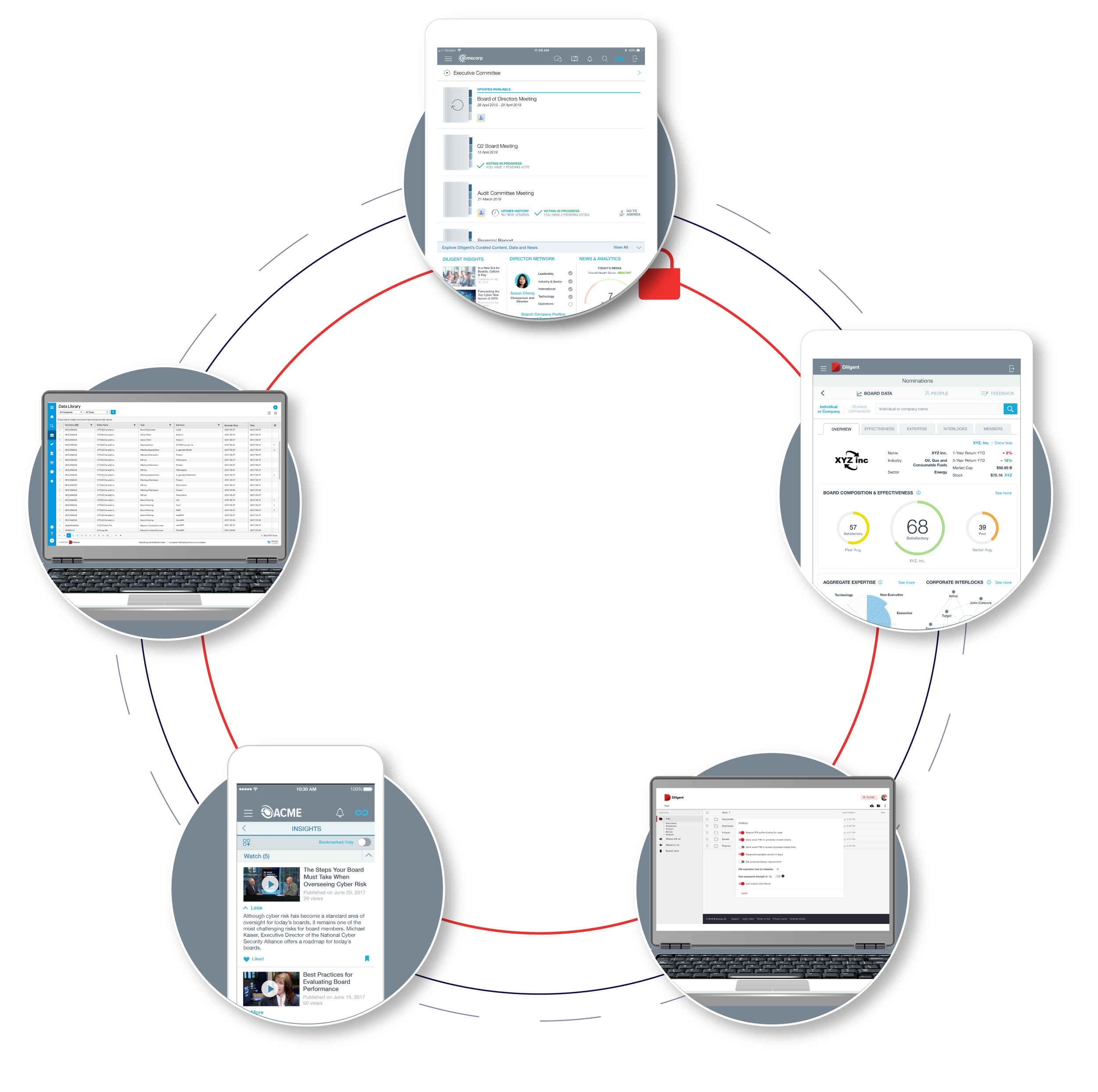 Seamless integration within a single product suite.
Modern governance solutions bring together historically disparate tools into one secure product suite. Board materials, voting and resolutions, evaluations, collaboration tools, document sharing, committee intelligence, candidate search, entity management—all these tools and features work together to enable seamless management and reporting.
Real-time insights and predictive analytics.
Better data leads to better questions, particularly at the committee level. Modern governance solutions empower today's boards with peer group comparison, reputation monitoring, and succession planning tools. High-performing boards have access to the same data their investors and proxy advisors use to anticipate likely shareholder-voting actions.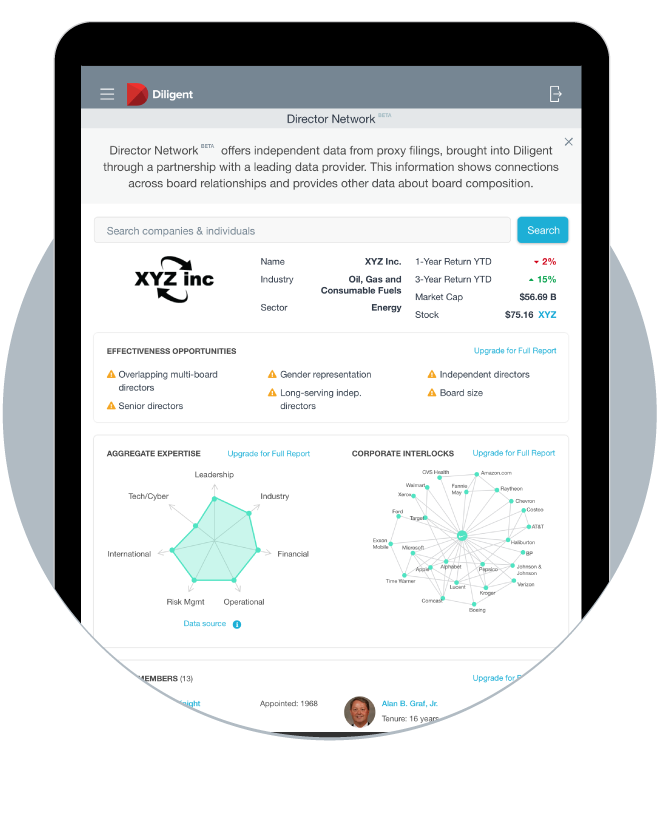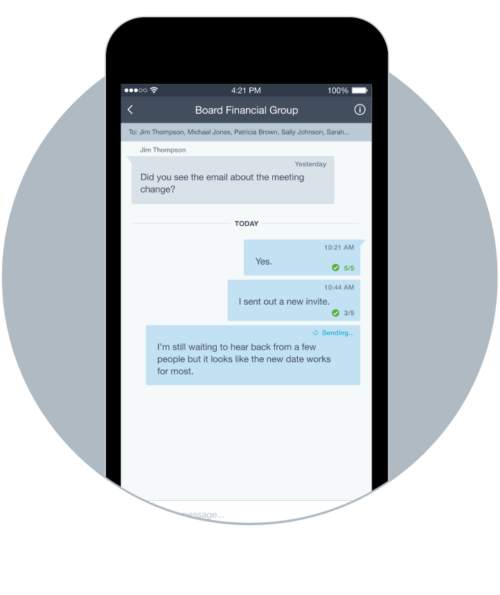 Secure communication and collaboration tools.
Too often, board members default to unsecure communication methods (e.g., personal email) due to lack of alternatives or convenience. Modern governance solutions are designed to support the way board members work, especially on-the-go. Secure messaging, file sharing, and notifications extend across tablet, phone and laptop to enable access and collaboration anytime, anywhere.
Learn how modern governance is powering organizations at the speed of business
Ready to See a Modern Governance Solution in Action?
Let us show you. Request a demo.