Diligent - The Only Modern Governance Solution
Good governance isn't just one thing. So why buy software that only manages your board documents? Diligent is the only modern governance solution to lead your organisation forward.
Award-winning support, trusted by over 650,000 executive users
24/7
5-second call response
Used by
70%
of the FTSE 100
What Is Modern Governance?
Modern governance is the practice of empowering leaders with technology, insights, and processes to fuel good governance that organisations require to thrive and endure in today's fast paced world.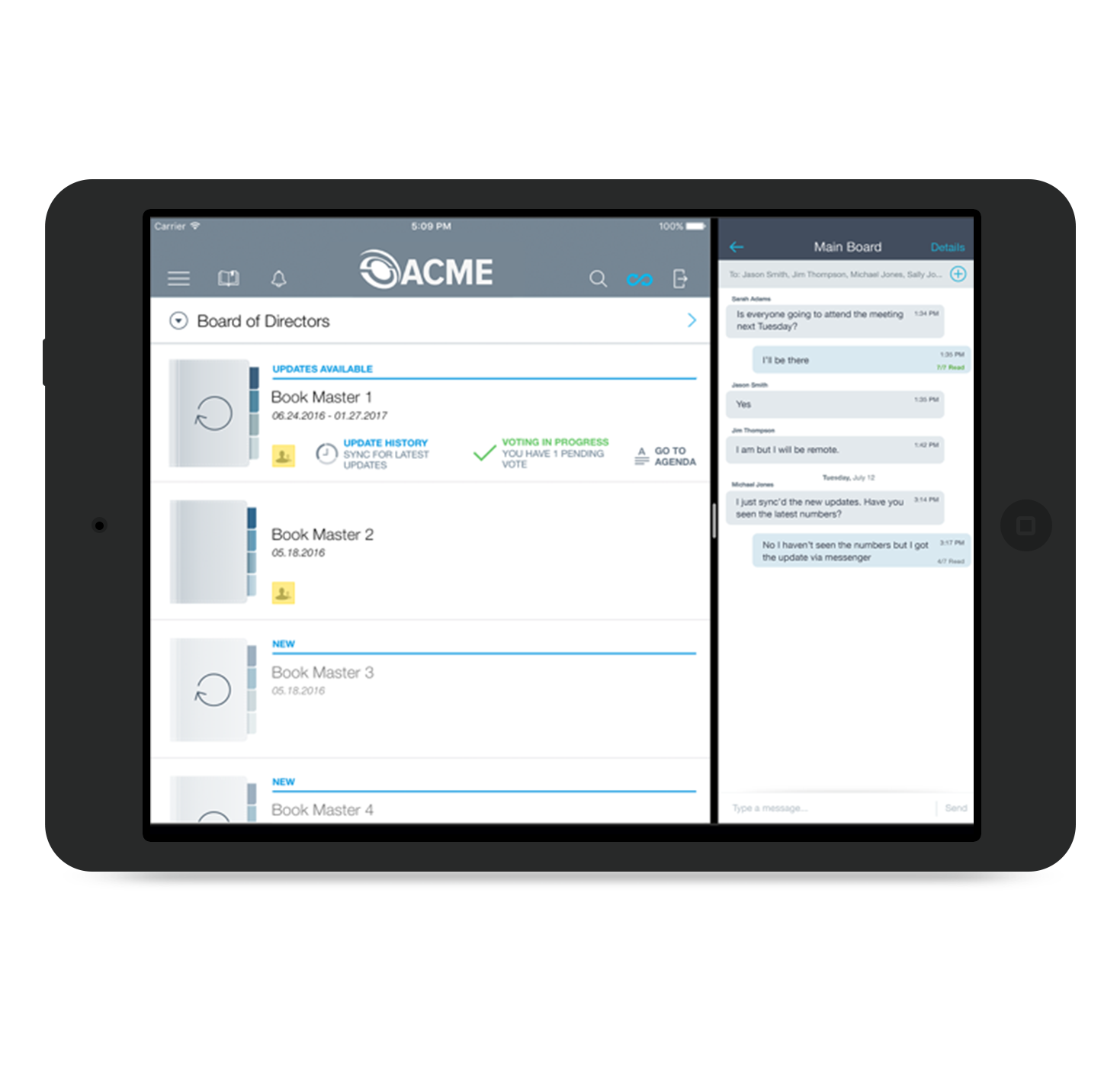 Board Management Software
A board portal is software that allows boards of directors to securely access board documents and collaborate with other board members digitally from their smartphone, tablet, computer and is accessible online and offline.
#1 Global Solution

Trusted by 650,000+ executive leaders worldwide.

Cross-Device in Real-Time

Agendas, documents, annotations all sync seamlessly

Secure Collaboration

Simplified agenda building, integrated board meeting minutes and enhanced voting capabilities.

Full Control and Visibility

Company Secretaries have full control and visibility across the entire meeting management process.
Secure Messaging Software
A secure solution to communications outside the boardroom, providing the safest way to communicate about sensitive board issues.
Contacts

Create pre-set groups and contacts – just like email. Ensure that your board of directors have a private, secure channel to communicate.

Email Controls

Remove the risk of "copy and paste" and email forwarding to ensure private conversations are kept private. Users also have the added ability to retract messages.

Security

Built for privacy, discoverability is not a concern with Diligent. We offer swift "wiping" capabilities for lost or compromised devices.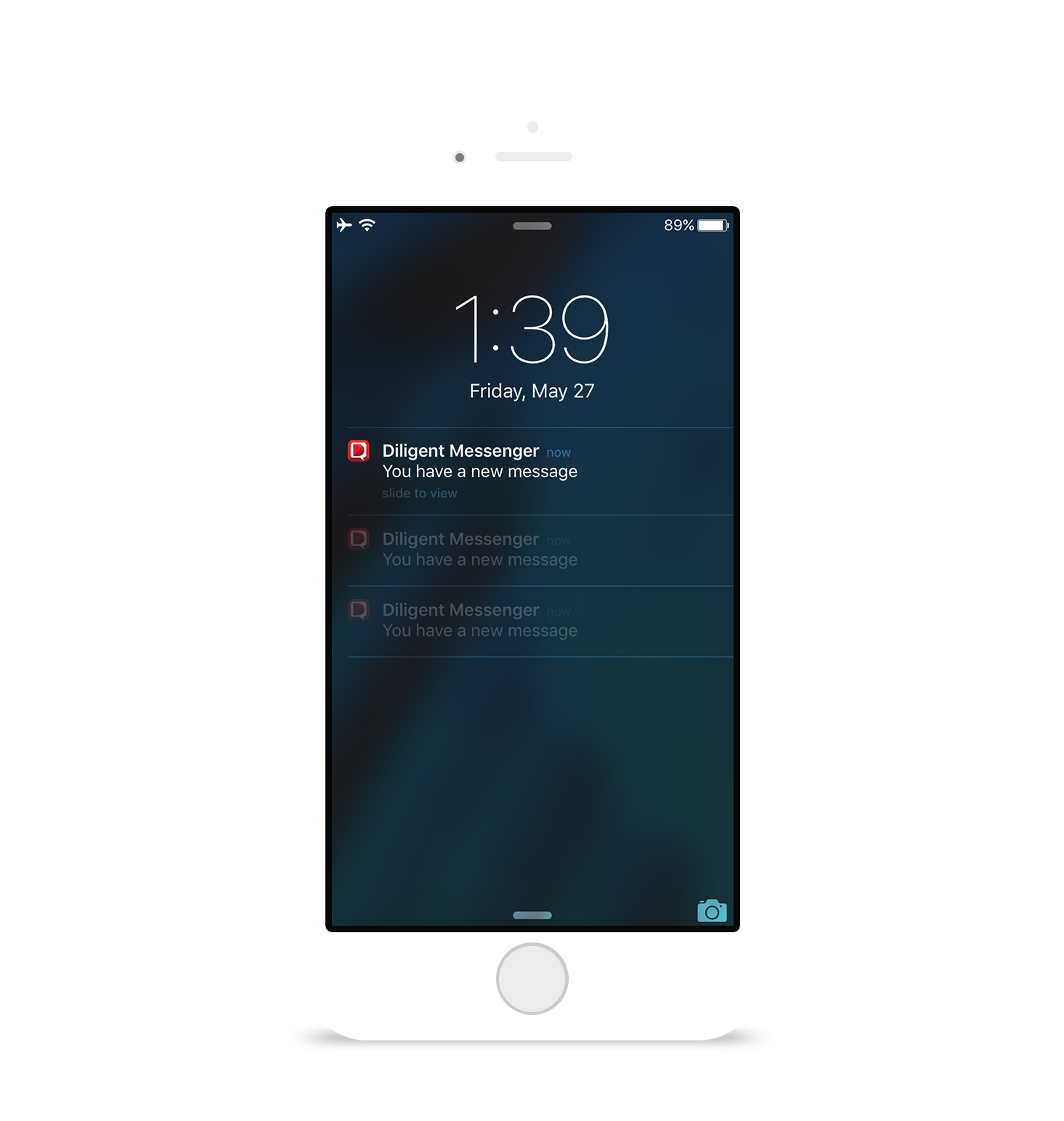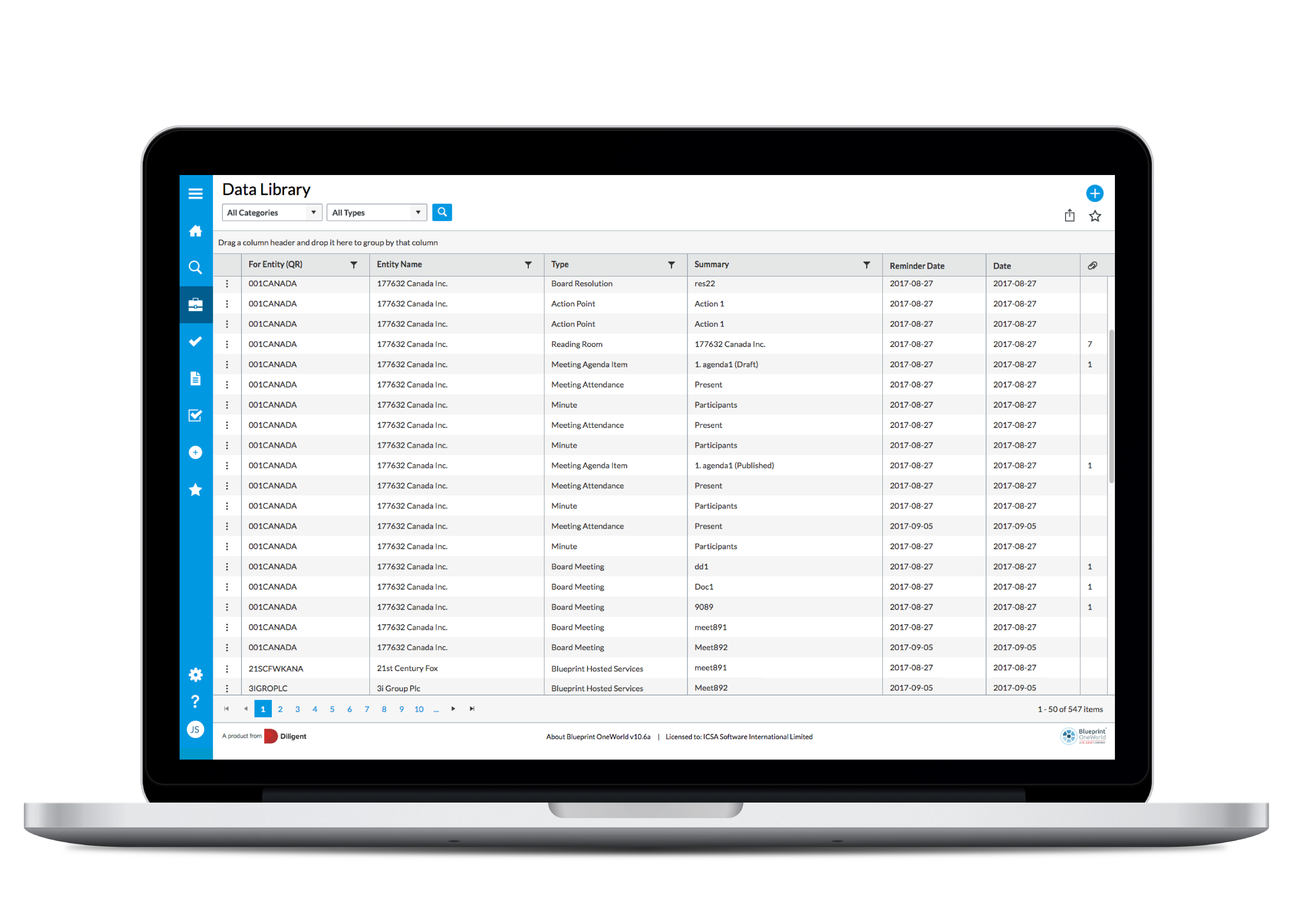 Entity Management Software
Maintain legal, financial and regulatory responsibility to maintain compliance through the use of a "single source of truth" that provides an effective chain of oversight for your subsidiary management.
Automate Process Chains

Minimise risk by staying compliant with local and global regulations

Organisational Charting

Industry-leading tool for organisational charting and entity relationship diagramming (ERD)

Integrated

Seamlessly collaborate with key departments to safeguard information and make it readily available when needed

For me, the Diligent platform is easy to use and very intuitive, and the user support is first-rate!
Cam Hoang
Senior Counsel and Assistant Secretary, General Mills

After engaging with several suppliers to provide a solution, the Diligent platform was the most user friendly of them all, both for the Administrator building the boardbooks and the end user.  The support from all the team is amazing.
Paula Fowler
PA to Rosemary Martin, Group General Counsel & Company Secretary, Vodafone

We were really looking for a winning combination of solid security, the best back-end functionality that the secretariat team would use and the front-end that the directors get on the iPad. The only company that met all of Lonmin's criteria was Diligent.
Rob Bellhouse
Company Secretary and Head of Legal, Lonmin
Industry-Leading Security
Diligent provides the highest standard of information security to deliver peace of mind.