scroll down
Our Products
Our goal is to design products that are more useful. We start by carefully studying the way humans interact with technology. Then we test. And re-test. Until we know for sure we have the most elegant solution possible – one that's easy to configure and adapt based on your needs. It's why our board portal is the most intuitive way to improve communications and decision-making. At the same time, it delivers practical advantages like cutting production costs, supporting sustainability goals, and saving administrative and IT time and costs.
Diligent BoardsTM

Advance the Meeting Process

Smarter workflow improves how board packs are created, structured and delivered. That way, users can spend more time making quality decisions.

Improve the Board's Access

Going far beyond simple access to meetings, materials and logistics, Diligent BoardsTM enables users to find search terms, updates, notes and prior links.

Execute Paperless Decisions

Diligent BoardsTM streamlines the voting, approval and assessment process through highly customizable tools and by expanding the ability to view outstanding board actions and voting progress.

Unify the Online-Offline Experience

Whether users are online or offline, they never leave the app. There are no downloads that need cleaning up later, and notes made offline sync seamlessly when users are back online.

Minimize Board Exposure

Strictly enforces your organization's document retention policies through features such as centralized removal of notes and the archiving of clean board packs after each meeting.
How You Can Benefit
Here's how our board software can help your board and executives deliver better results. Confidentially.
See Who's Using Our Products
Here are just a few of our exceptional clients.
case-studies
learn more
load more
Over 100,000 board members and executives trust Diligent
Diligent Boards is used by more security conscious companies in the world than any other corporate governance and collaboration solution. Many represent those industries with the highest security thresholds such as financial services, defense and healthcare.
learn more
We do our best to meet and exceed our clients' high standards.
Here's what they have to say about our efforts.
Service That Delights Our Customers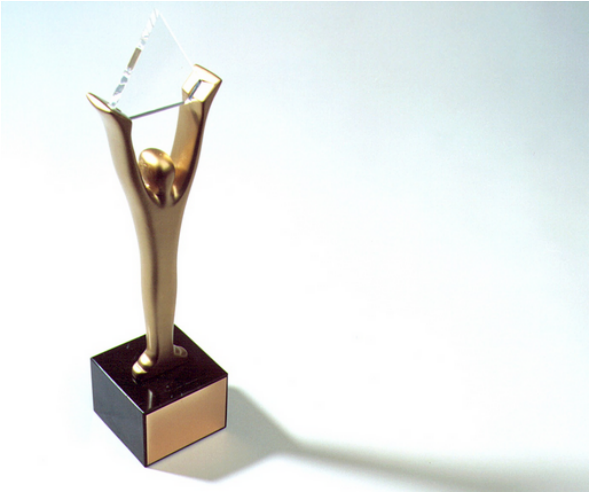 Call us 24/7 and a member of our global support team will pick up within 5 seconds to deliver award winning service.
The rep was AWESOME!

November 17, 2015

Your helpdesk team is top class.

November 16, 2015

You have one of the best customer service departments around!

November 16, 2015

Very quick and patient service. Thank you!

November 16, 2015

You are the best support desk! I wish we had you at our company.

November 16, 2015

Great service. Very helpful and friendly staff member.

November 16, 2015

Always a pleasure to deal with the excellent and proactive Diligent staff. Well done on fabulous Customer Service at all times!

November 15, 2015

Your customer service is outstanding.

November 15, 2015

Best customer support ever.

November 14, 2015

Thanks for the help on a Saturday morning.

November 14, 2015

Great help. Very responsive. Atena stayed on line until she was sure I was online.

November 13, 2015

As a new user, the support you provide is immeasurable! Thank you for giving me peace of mind!

November 13, 2015

We are very new to Diligent and Gian was able to keep me connected to Diligent to complete our first board book that is live with the Board. Being able to work remotely saved my weekend as well. Thank you Gian!

November 13, 2015

Thanks for the excellent customer service.

November 13, 2015

Excellent service! Thank you!

November 13, 2015

Excellent service, Aditi is wonderful! Pleasant, professional, patient and knowledgeable.

November 12, 2015

I was extremely pleased with the professional manner with which I was served.

November 12, 2015

Really quick and kind service. Full marks!

November 12, 2015

I am amazed at how helpful and patient the help was. I was guided through my problem when I didn't know what I was doing.

November 12, 2015

Excellent service. This is not the first time I have called and I have always been served by very professional and capable DB Support people.

November 12, 2015

You guys have the BEST customer service. Thanks!

November 12, 2015

You folks do an outstanding job. I'm not technically inclined at all, and you always come to my rescue.

November 12, 2015

Excellent support!

November 11, 2015

Very satisfied with the service provided.

November 11, 2015

As always, the help support team is the best!

November 11, 2015

Excellent Support provided! THANKS!!!

November 11, 2015

Gian did a great job of helping me today. Thanks, Gian!

November 11, 2015

Diligent provides the best customer service and help support I have ever had the pleasure of working with! Thanks for your continued excellence!

November 10, 2015

Best service I have had since the last time I called Diligent Board Books. You guys do it right.

November 10, 2015

Excellent way to reduce use of paper and organize board documents.

November 10, 2015

Very helpful staff. Easy to use.

November 09, 2015

My experience with Diligent was better than any help desk I've encountered.

November 09, 2015

Quick, pleasant, efficient, and effective. Thanks

November 09, 2015

My client representative, Jared, was extremely helpful. He was courteous, patient and persevered through technical hurdles until I was comfortably able to access our company's board account.

November 09, 2015

Soooo very helpful and polite!

November 09, 2015

Eric was very helpful and gracious in assisting me with this request. Response time was immediately and process was most efficient. Thank you.

November 09, 2015

Best service I have had since the last time I called Diligent Boards. You guys do it right.

November 08, 2015

Clear and easy to understand your customer service person.

November 07, 2015

I love getting a live person without having to listen to a recording directing me.

November 07, 2015

Two phone calls in a few minutes. Both representatives were very courteous, responsive, and fast.

November 06, 2015

Cheryl was amazing in providing excellent support. She was professional and extremely knowledgeable!

November 06, 2015

Customer service has always been outstanding on all levels.

November 06, 2015

A quick response and willingness to "hand hold" is essential for the business Diligent is in. Keep up the good work!

November 06, 2015

Great, courteous service… Thanks!!

November 06, 2015

Very pleasant and helpful support person.

November 06, 2015

Always helpful and friendly. Thank you.

November 06, 2015

This was my first call to the Support line. I'm impressed. If this is going to be the level of service going forward, I'll be very happy with that!

November 05, 2015

Awesome support, as always.

November 05, 2015

Excellent assistance. This enabled me to complete work that had a tight deadline. I felt sunk when I realized that my new computer had been set up without the Diligent software. With your assistance I was up and running in a few minutes.

November 05, 2015

Customer service is always great!

November 05, 2015

I couldn't be more pleased with your support staff. Stellar service any time I've ever called.

November 05, 2015

Raydell always helps me in a clear, easy to understand way. His assistance is greatly appreciated.

November 05, 2015

I would just like to say that Bhavik was brilliant on the call yesterday – not only knowledgeable & practical about helping me through the various steps etc, but also solving a couple of issues – he was also excellent at calming me down (our documents are always left until the very last minute, so always a panic for me) !! Thank you Bhavik

November 05, 2015

Professional, polite service. Instant assistance – happy to push further to assist me – happy to allow me to stay on the phone until I was satisfied with the response offered (ie: not "fobbed off" no sense of "not my problem"). I'm very happy

November 04, 2015

24/7 Help Desk is awesome!

November 04, 2015

Thank you for the efficient service.

November 04, 2015

Excellent service, I was very surprised how good the service was! Thank you so much!

November 04, 2015

Excellent service – no recommendations.

November 03, 2015

I really appreciate your consistency of service. Always top rate. Jonathan was very professional, patient and thorough.

November 03, 2015

Fantastic proactive customer care.

November 03, 2015

I appreciate the efficient service.

November 03, 2015

Yannick was very professional and helpful.

November 03, 2015

The service on the 0800 number from NZ was excellent – served perfectly by a gentleman in Manhattan. All done in less than 10 minutes.

November 02, 2015

Very professional and understanding representative handled my issues immediately and stayed with me as I updated the system. Thank you.

November 02, 2015

Eric was great, very helpful! Thanks.

November 02, 2015

Thank you for your prompt accurate and courteous assistance.

November 02, 2015

The customer rep called me when I got locked out. Very efficient.

November 02, 2015

Diligent Rocks — the BEST customer service. What sets Diligent apart is that someone with a heartbeat always answers the phone. Thank you!

November 02, 2015

Had a very urgent query late on a Friday afternoon which was resolved immediately. Thank you!

November 02, 2015

It was a pleasant experience. Thank you for your assistance.

November 02, 2015

I required help from your support line twice today, Bhavik and Paulina were just excellent, they understood rapidly my problems and provided solutions. Paulina took the time to create with me a complicated book from a massive Excel file, it was so appreciated.

October 30, 2015

Bhavik provided excellent support. I was very impressed in all respects.

October 30, 2015

The lady that helped me was very patient and solved my issue quickly.

October 29, 2015

You are always excellent and to the point! Thank you!

October 29, 2015

Fabulous service yet again. Very happy Diligent user. Thank You.

October 29, 2015

Great job, as usual!

October 29, 2015

Wonderful, fast service.

October 29, 2015

Chris made my day – cleared up my tech issue and also clarified a process.

October 29, 2015

Very knowledgeable technician.

October 28, 2015

Daniel was so helpful, he was very clear in his instructions and very patient with me, also to ensure next time this kind of issue arises again, I know how to fix things. Excellent service.

October 28, 2015

Great service. Very prompt and responsive. Thank you!

October 28, 2015

Your customer service was fantastic. I spoke with another English speaker who solved my problem instantaneously. From the time I placed the call to the time my problem was solved was less than two minutes according to my cell phone log!!

October 27, 2015

Excellent help. Thanks Aditi.

October 27, 2015

Everyone at Diligent is very helpful.

October 27, 2015

Having such a pleasant, helpful person on the other end certainly made my job easier. Thanks to Daniel!

October 27, 2015

Staff is very helpful!

October 27, 2015

I was attempting to login, but locked myself out. As I was trying to figure out what to do, I received a pro-active call from Diligent support who noticed I had locked myself out and called to help me reset my password. I was thoroughly impressed by the service. Thank you!!!

October 27, 2015

Service was very efficient.

October 27, 2015

The representative was very friendly and helpful.

October 27, 2015

Cheryl responded to my problem in a most professional and courteous manner, quickly, efficiently and pleasantly — much appreciated

October 26, 2015

Instant help! Happy you remain calm with your customers!

October 26, 2015

The agent provided superb technical assistance today with professionalism and courtesy. Thank you.

October 26, 2015

Your support representatives are amazing!

October 26, 2015

My associate was excellent, very courteous and efficient.

October 25, 2015

Fantastic resolution early on a Sunday morning. Much appreciated!!!!

October 25, 2015

This was my first try at using Diligent – I really appreciated the great support today (on a Saturday) when questions came up!

October 24, 2015

The person that assisted me by phone was excellent. She was patient, her instructions were clear and concise and she was not unduly technical.

October 24, 2015

I was seriously impressed by the way my call was handled.

October 23, 2015

Thank you for the professional service.

October 23, 2015

Representative was great. Resetting passwords can sometimes be frustrating but this was simple and quick. Thanks!

October 23, 2015

Very helpful and pleasant. Thank you.

October 23, 2015

I appreciate each time I need assistance, I always get answers right away. Excellent Customer Service is what this world needs more of and be able to talk to a live person when needed. Thank you!

October 23, 2015

I appreciate the quick turnaround. A common occurrence with Diligent.

October 23, 2015

Your representative Atena was simply perfect. She quickly understood my need, quickly walked me through a needed process, and quickly solved my request. I wish everyone I worked with was as efficient and helpful.

October 22, 2015

I was really impressed with your fast and effective service!

October 22, 2015

Thanks for solving my problem! Great service!

October 22, 2015

So far I Love it, love it, love it!

October 22, 2015

I couldn't be more happy with the assistance I received from Ramone. He was very knowledgeable, professional, patient and, best of all, got the job done!

October 22, 2015

Your service is always tremendous and speedy! Thank you.

October 22, 2015

Excellent service. Thank you.

October 22, 2015

Great customer service.

October 22, 2015

Great experience thank you.

October 21, 2015

Staff is always patient and helpful!

October 21, 2015

Every company should have customer service representatives like Diligent. Every time I've called I have been treated like royalty. It is a pleasure and I recommend Diligent to everyone who may have a need for such a program.

October 21, 2015

I wrote a book on Customer Service, and I have to say that your reps are always great, especially as I am usually frazzled when I call. Also, do you select them to have nice voices? Sure seems that way!

October 21, 2015

So glad the support is there!

October 21, 2015

Service was excellent.

October 21, 2015

Awesome service – I was shocked at how easy this was!!

October 20, 2015

I've always had great experience with your help line. I appreciate the prompt, efficient and courteous support.

October 20, 2015

Gian was excellent – very professional and courteous. It was a pleasure working with him to resolve the difficulty I had with my Diligent access.

October 20, 2015

Customer Support person was knowledgeable, polite, efficient.

October 20, 2015

My experience with Diligent Boards has been positive all-around.

October 20, 2015

Daniel did an excellent job helping me was patient and polite. Thank you!

October 20, 2015

Many thanks for the excellent service.

October 20, 2015

Very pleasant experience. Thank you.

October 19, 2015

I appreciated Paul's fast and exacting help.

October 19, 2015

You have one of the best support groups that I have dealt with for any software.

October 19, 2015

Eric was very professional and polite. I hope he answers my calls for help in the future!

October 19, 2015

Loved the rep on the phone … she agreed to stay on the line to ensure I got logged in okay … very professional.

October 19, 2015

Great service, as always

October 19, 2015

Jared was very helpful, polite and quickly helped me with my problem. Thank you Jared.

October 19, 2015

I am extremely impressed that a real person answered the phone instantly – no recordings, no numbers to push and no wait time!!!!

October 19, 2015

Always good to hear Frida's sweet voice behind the telephone. Thank you for the the "always prompt" service.

October 19, 2015

You guys rock!

October 19, 2015

Great customer service.

October 18, 2015

You guys are all fantastic

October 18, 2015

Very helpful and courteous. Highly satisfied.

October 17, 2015

As always, when you call in for support to Diligent, service is amazing!

October 16, 2015

The woman who helped me was fantastic and very helpful. Thank you!

October 16, 2015

ALWAYS awesome service when I need it. Thanks.

October 16, 2015

You are amazing.

October 16, 2015

My representative was outstanding. Fixed my problem instantly! Very pleasant and knowledgeable. Best call center experience I have had in years!

October 16, 2015

Jared was incredibly knowledgeable and helpful. As I told him on the phone, Diligent has the single best customer service department I ever deal / have dealt with. Thank you, Jared!

October 16, 2015

Dom did a great job!! Outstanding customer supporter.

October 15, 2015

Atena did a great job in solving my problem. I was very pleased with the outcome.

October 15, 2015

Your rep, Ramone, who assisted me was very polite, very knowledgeable and was awesome. Everyone I work with at Diligent is very professional and teaches me something new each time!

October 15, 2015

Very accessible and easy!!!! Thank you.

October 15, 2015

Great service as usual! Thanks!

October 15, 2015

Great service and responsiveness!

October 15, 2015

You all are awesome!

October 15, 2015

Thank you for your efficient support!

October 14, 2015

Ramone was my Diligent Support guy, he was patient and courteous.

October 14, 2015

You do an excellent job and have no thought of what you could do better.

October 14, 2015

My helper, based in New Zealand, was just great. Thank you so much.

October 13, 2015

Keep your staff, as they are talented people.

October 13, 2015

The person that assisted me by phone was excellent. She was patient, her instructions were clear and concise and she was not unduly technical.

October 13, 2015

I was really impressed with the service provided from New York despite sitting here in NZ..I was prepared to wait another hour until the NZ office opened but was reassured everything could be done from there.

October 13, 2015

Best customer support around!

October 13, 2015

Cheryl was very patient, informative and congenial on the phone with the issues which I probably was taught 3 years ago but forgot!

October 13, 2015

Love working with Diligent!

October 13, 2015

Outstanding customer service!

October 13, 2015

Very helpful agent. He was nice to work with.

October 13, 2015

Whenever I've called, I've always felt the support was very calm and patient with me.

October 13, 2015

Super fast service as always! Excellent!

October 13, 2015

I was perfectly satisfied and impressed by the flawless service.

October 13, 2015

Daniel identified the problem immediately, corrected it, and I was back up and working again! Great service!

October 13, 2015

Very helpful and accommodating. Thank you.

October 12, 2015

Friendly and very prompt service.

October 12, 2015

Very good service, thank you.

October 12, 2015

Great service and patience from Glynis – thank you!

October 11, 2015

I appreciate the great service. Thanks!

October 11, 2015

Great assistance always, thank you

October 10, 2015

Once again Diligent Boards Support provided exemplary service with a time-sensitive request. Without question, Diligent Boards Support is THE industry leader!

October 09, 2015

The best Help/Support group I have had the pleasure to work with.

October 09, 2015

Rep was excellent and knew immediately what the issue was.

October 09, 2015

It was very reassuring to have the 24/7 help staff available—we are on the road in Europe, and this could have been a real problem without call-in assistance that had a can-solve attitude. Thanks.

October 09, 2015

Excellent as always.

October 08, 2015

Service is always always exceptional..your staff is very well trained and very pleasant.

October 08, 2015

Very good service!

October 08, 2015

I've learned a great deal from my experience with Aditi. Thanks so much Aditi. You were a life saver.

October 07, 2015

Natacha is incredibly patient and informative. Her tone and speech pace was excellent, she explained the instructions step by step it was excellent.

October 07, 2015

I've been very pleased with the app and service.

October 06, 2015

As always, thank you so much for your efficient help!

October 06, 2015

I work with several Boards who use your services and I have always found when I ring up for assistance, which is normally due to operator error or memory lapse, the service I have received has been excellent.

October 06, 2015

Great Service

October 06, 2015

Great help today

October 06, 2015

I am elated this issue was fixed so quickly and efficiently! Made my day!

October 05, 2015

Juan was such a wonderful ambassador of Diligent. He was courteous, patient, and knowledgeable.

October 05, 2015

Friendly and efficient support team.

October 04, 2015

Outstanding service.

October 04, 2015

What could have been complicated was made very easy by your team. Thank you!

October 03, 2015

What a pleasure to have such great service.

October 01, 2015

Amazing system and excellent service.

October 01, 2015

Happy with the result.

October 01, 2015

As always – fast and efficient and effective!

September 30, 2015

My customer service rep was very patient and offered a good alternative if my ipad wouldn't work. I really appreciate it.

September 30, 2015

Terrific rep…My issue was fixed in 2 minutes.

September 29, 2015

Very helpful service. Thank you.

September 29, 2015

Everything great!!!

September 29, 2015

Great, responsive service….much appreciated!

September 29, 2015

I appreciate the quality customer service. Thank you

September 29, 2015

The representative was very helpful and quickly resolved my issue. Thank you

September 29, 2015

Daniel was very professional and very pleasant to deal with. Thank you for a top notch experience and for solving my problem!

September 28, 2015

Love the quality of service you provide.

September 28, 2015

My sincere thanks to Daniel for the quick turn around and excellent customer service!

September 25, 2015

Thank you for your quick response.

September 25, 2015

My customer service rep was perfect. She didn't only give me the answer I needed, she stayed on the line to make sure my login issue was 100% solved. Terrific customer support…thank you!

September 25, 2015

I have always received excellent customer service whenever I have called. Thank you.

September 24, 2015

Cheryl was very knowledgeable and efficient in assisting me with the issue. It was a productive experience! Thank you Cheryl and Diligent!

September 24, 2015

DB's guys and gals always rock! Everyone does a very good job. You all keep it both pleasant AND professional. It is always great to deal with you.

September 24, 2015

I always find the Customer Service team very helpful. If they aren't 100% sure of the answer to the question they always check with a colleague so that they don't give the wrong information.

September 24, 2015

My experience of implementing Diligent boards as project manager has been very positive indeed. I have found Diligent to be extremely supportive and responsive throughout the initial engagement, commercial negotiations and implementation. I really don't have anything to add around what could be improved – great job!

September 24, 2015

Great customer service!

September 23, 2015

Customer Service is outstanding!

September 23, 2015

Love the support you provide!

September 23, 2015

Always tremendous service. Thank you.

September 23, 2015

We were nervous the implementation would cause disruption. This was totally unfounded and indeed efficiencies were apparent from day 1.

September 22, 2015

I was very pleased with the quick response to my needs. Thank you.

September 22, 2015

As always, thank you.

September 21, 2015

Carrie was extremely helpful and very responsive. She has made me look good to our directors!

September 21, 2015

Great service.

September 21, 2015

I didn't make a request. Diligent actually called me when I failed to use the proper password – a number of times. Was surprised by the call and especially the timing. Very responsive and much appreciated. Thank You.

September 20, 2015

Service support was available on a Saturday evening, was very prompt, and was immediately effective. Service agent on the phone was very cordial. Thanks for the professional support!!

September 19, 2015

Consistently good support experience. Thank you.

September 19, 2015

Your people are the best !!! Their support and understanding is outstanding !!!! Thank you so much !!

September 19, 2015

I found your customer service very professional, efficient and friendly not to mention patient. I'm SO GLAD you have such a great support system.

September 18, 2015

Just keep going with the excellent customer support, it's always been a pleasure to work with Diligent.

September 18, 2015

Service was amazing, as usual from Diligent Boards. Thank you so much for getting us sorted.

September 18, 2015

HAS BEEN EXCELLENT EVERY TIME I HAVE CALLED.

September 17, 2015

Great experience.

September 17, 2015

You are the best – I always am more than pleased that I selected Diligent as our board portal – you have all lived up to my highest expectations.

September 17, 2015

Diligent Boards brings life into the Boardroom.

September 17, 2015

Great service as always.

September 17, 2015

Very happy with service I received on my very first call to Diligent.

September 17, 2015

My support representative could not have been more helpful, polite and friendly. He is a great ambassador for your company. I'm very grateful for his quick response and warm approach.

September 16, 2015

The person I talked to was awesome – quick solution and very pleasant to deal with. Thanks.

September 16, 2015

Very pleased with your Diligent Boards service and the representative I spoke with today. Keep up the good work!

September 16, 2015

Always great customer service – thank you!

September 16, 2015

Thank you so much for the attention, professionalism and quick assistance provided to me today.

September 15, 2015

Very pleased and impressed with the 24/7 help line. The support team is excellent – they are always courteous and helpful and usually pick up on the very first ring, which is a God-send when we are working to get a book finished on a tight deadline. Great job!

September 15, 2015

I REALLY appreciated the quick and friendly service.

September 15, 2015

Your staff at the Help Desk are always so helpful and pleasant! They are great!

September 14, 2015

I was treated very professionally and got my problem fixed. Thanks!

September 14, 2015

Representative was Outstanding

September 14, 2015

Very professional telephone assistance. Thank you.

September 14, 2015

I have found everyone at Diligent to be helpful, efficient and knowledgeable. Great product and great service, thank you

September 13, 2015

Great service. I was up in less than two minutes. The rep stayed on the line until I was on-line. Thanks

September 13, 2015

I am a new user, but so far, however, I find It very easy to use and appreciate all the features offered.

September 11, 2015

Your product and people are the best that I have dealt with to date. I have been in this industry for over 20 years and your customer service, support and product is amazing! I have been on job interviews and I always ask if they use Diligent and try to promote it every chance I get.

September 11, 2015

Thank you for your patience and prompt attention!

September 10, 2015

wonderful customer service….

September 10, 2015

The greatest group of friendly people I have ever worked with!

September 10, 2015

Excellent service!!

September 10, 2015

Very happy with the service. I was the board member who picked Diligent for my newest board.

September 09, 2015

As always, extremely professional service and a pleasure to deal with. Thank you.

September 09, 2015

Great service as usual!

September 09, 2015

Your staff are always lovely to speak to and very helpful.

September 09, 2015

Our account manager has been wonderful to work with. Both on the phone as well as in person. She has been informative, accommodating and knowledgeable. If there was a technical (security) issue that she was not 100% sure of, she put in extra effort to research and find those answers and get back to us expeditiously. I have personally enjoyed working with her and look forward to our continued business relationship.

September 09, 2015

Prompt, polite and excellent service

September 09, 2015

Our support representative was wonderful! Very clear and concise in her instructions, with a warm tone and helpful attitude. I wish I could call her for all my customer service needs at all companies!

September 08, 2015

Excellent help. Thank you

September 08, 2015

We have been incredibly satisfied with our main Diligent contact. He has been very professional, incredibly helpful and very quick to respond to any queries we have had. He has made the transition to Diligent very smooth and been incredibly patient in transitioning our board members into full use of the software.

September 08, 2015

Thank you for your ongoing help and support. The Diligent team is wonderful, so attentive, polite and helpful.

September 03, 2015

The level of professional customer service Diligent Boards provides is without question BEST IN CLASS!

September 03, 2015

Your support is much appreciated.

September 03, 2015

Always easy and fast when I call in!

September 02, 2015

I haven't been using Diligent for very long, but it is an incredibly well thought out tool and very intuitive. I also appreciate the top notch customer service.

September 01, 2015

Always great service!

September 01, 2015

Service was excellent in all respects.

September 01, 2015

Had 8 minutes to solve an issue and she did it in 3. excellent as always!!!!

September 01, 2015

It was quick, efficient & seamless. Doesn't get any better than this.

September 01, 2015

Best support system out there!!!!!

September 01, 2015

Great customer service!

September 01, 2015

I was very impressed with the way my problem was dealt with. With the 4 calls that I put in, everyone showed their expertise and willingness to solve the issue I had. Great service.

August 31, 2015

Phenomenal customer service every time!

August 31, 2015

Service was quick and efficient – thank you!

August 30, 2015

Great service. The representative was very knowledgeable and solved my connection problem. Very satisfied.

August 28, 2015

No constructive criticism. All service has been excellent as of date. My support representative has made my life/job significantly easier and has saved hours off my day. Thank you!!

August 28, 2015

Fantastic service

August 28, 2015

excellent experience with customer support

August 27, 2015

The support staff is really polite and on top of the game. My matters were resolved quickly. I especially like the fact that there's no "press 1 for something, 2 for something else" prompt.

August 27, 2015

The technician was very helpful, courteous and patient while troubleshooting the issue which was quickly resolved!

August 27, 2015

The way you run the training sessions and service for Diligent Boards is excellent. Our customer success team did an awesome job training our staff and Trustees, always helpful and professional and was a hit with our trustees when he met them and said something really funny to them which has stuck with him. It's been a pleasure working with him. 0800 support has been excellent so far. Trying to get Trustees to use them more often. Thank you.

August 27, 2015

We are extremely pleased with your availability, service and product to date.

August 27, 2015

The person I spoke with made me feel so comfortable and not at all anxious about an oops I created. He's the best!

August 27, 2015

Excellent experience with customer support.

August 27, 2015

I am impressed that diligent called to help before I called for help when I was clearly having s problem.

August 26, 2015

I am impressed that Diligent called to help before I called for help when I was clearly having s problem.

August 26, 2015

Our customer success team did a wonderful job at getting our site up and running quickly. This is our second site and we're so happy to work with Diligent!

August 26, 2015

As usual the support representative went completely out of his way to assist with our query to a satisfactory conclusion.

August 26, 2015

I've been impressed with the prompt service we have received from all the Diligent representatives. Our customer success team managed the entire process very effectively, keeping me updated at every stage. I particularly commend our customer success representative on his training technique – knowledgeable, patient and thorough. Any questions I have submitted to the Support Team have been dealt with in a timely manner and with courtesy.

August 26, 2015

Rep was wonderful – went above and beyond with the extra help of installing the shortcut to my desktop – I was calling as my user name was not being recognized – he fixed that and then added the shortcut. So responsive and so professional!

August 25, 2015

You are amazing

August 25, 2015

Thanks for calling me on seeing that I was locked out. I was very impressed with the initiative shown as I had not even logged a problem.

August 25, 2015

Nothing I feel that can be done better, but I would like to stress that I have been very impressed with the help and assistance that has been given to us during the implementation process. It happened during our busiest time of year and our customer success team ensured the process was as painless as possible answering all of my requests and questions in a very timely manner. Even at this relatively early stage, we are happy with the decision made to utilize Diligent Boards.

August 25, 2015

Just wanted to say how efficient my support representative was with my support call, she phoned me instantly with a solution to try, she also emailed me screen shots of what to do. Very professional.

August 25, 2015

Rep was wonderful – went above and beyond with the extra help of installing the shortcut to my desktop – I was calling as my username was not being recognized – he fixed that and then added the shortcut. So responsive and so professional!

August 25, 2015

You are amazing.

August 25, 2015

Thanks for calling me on seeing that I was locked out. I was very impressed with the initiative shown as I had not even logged a problem.

August 25, 2015

I am completely satisfied with the contact and support I have had with Diligent. I find the help desk very supportive and responsive, and can only wish that all help desks were so professionally trained.

August 24, 2015

We were so rushed on our end to get the site up and running with all the information necessary for the Board meeting. Our customer success representative was very helpful and on top of any questions or anything I needed to facilitate. I absolutely think she is wonderful.

August 24, 2015

Our CEO was reluctant for the implementation. He is now a convert and is very keen for us to expand our usage. Our customer success representative has been awesome to deal with, prompt, efficient and knowledgeable.

August 23, 2015

Top class service

August 23, 2015

I did not call the support, but the support called me (!) after I had tried to enter several times with a wrong password (I had forgotten my password). Incredible service!

August 23, 2015

The customer service provided by Diligent Boards Support has been outstanding. After today's experience, I commented to my wife that every organization should treat people like Diligent does. Outstanding service by patient, knowledgeable staff!

August 21, 2015

Customer service provided by Diligent Boards Support has been outstanding. After today's experience, I commented to my wife that every organization should treat people like Diligent does. Outstanding service by patient, knowledgeable staff!

August 21, 2015

Brilliant support as always thank you

August 20, 2015

The other administrator and I learned a lot in going through the first meeting paperless. The customer success team fielded several questions along the way, and the Board was very happy with the roll out.

August 20, 2015

The representative was polite, professional and knowledgeable, and made the experience very pleasant. I wish all customer service support specialists were as good as him.

August 20, 2015

I was assisted by Yannick over two days to resolve a technical issue regarding difficulty accessing the software. Excellent service as always!

August 20, 2015

Brilliant support as always thank you.

August 20, 2015

The representative was very helpful and really came through for me as i forgot my password and need to present at a meeting and info was on the computer Very grateful!!

August 19, 2015

Great service, thank you!

August 19, 2015

I wish I could remember the name of the person who helped me. He was over and above the call of duty..he made me feel a little more competent than I am.

August 19, 2015

The operator not only took the step of resetting my password but walked me through the step and stayed on the line to ensure my profile was appropriately set up.

August 18, 2015

Yannick was very professional and helpful – a real credit to your company and client service

August 18, 2015

I was very impressed with the level of service and how fast my query was sorted.

August 17, 2015

Your patience was also much appreciated.

August 15, 2015

Thank you for resolving my issue so promptly!

August 14, 2015

Continue your outstanding customer service!

August 13, 2015

Nothing you could do better. Now that I will be using it more often I need to have a better understanding of Diligent and how to use it more efficiently.

August 13, 2015

Great service! Never have experienced this before. Thanks

August 13, 2015

Responder was knowledgeable and provided the advice I needed promptly and in a very courteous manner

August 13, 2015

i loved their service and assistance. it was great.

August 13, 2015

Your support staff are always first class! Thank you.

August 13, 2015

Gian was eager to answer all my questions and tried all possible ways to resolve the issues. Although we were not able to resolve one of the issues (no fault of his), he will provide feedback to the development team to improve the settings.

August 12, 2015

The person who helped me has been well trained and was very helpful. She represents your company very well !

August 12, 2015

As always, Diligent provided assistance in a very prompt and professional manner and solved my issue!

August 12, 2015

Jonathan was very helpful and responded quickly to my questions and request. Thank you!!

August 12, 2015

He also waited on the line to make sure I was able to get completely logged in and set up. This is very nice since many times something comes up and you have to call and start all over again.

August 12, 2015

Great, as always!

August 12, 2015

Great job

August 12, 2015

Your support staff was very accommodating and I was very pleased with the service I received thus my recommendation would be to keep doing what you are doing as my experience was successful!

August 12, 2015

Excellent services, as always. Always a pleasure to contact your help desks.

August 12, 2015

I found staff concerned most helpful and courteous.

August 12, 2015

Great job! Well done.

August 11, 2015

Daniel was extraordinary in his initiative in reaching out to me, and making it extremely easy for me to move forward, even though I was in my car at the time. I found his level of courtesy, knowedge, patience, and helpfulness to exceed even my very highest expeectations. Please commend Daniel on my behalf, amd thank you for the setting the bar of customer service so very high. You are truly set apart as a company. Thank you.

August 11, 2015

Immediate support available late at night able quickly to resolve my query – very impressed.

August 11, 2015

Atina answered all my questions. great service!

August 11, 2015

Thank you, great service!

August 11, 2015

outstanding

August 11, 2015

Eric was incredibly patient with me……for this I am grateful !

August 11, 2015

Knowledgeable and very efficient. My compliments!!

August 11, 2015

agent with a lovely & warm sense of humour thank you!

August 11, 2015

Excellent service as always!

August 11, 2015

I had to call twice and it turns out the problem was with my laptop….your people were great and helped me back on track. Very pleased; very appreciative

August 11, 2015

Your guys and gals are doing a great job. Customer service is the backbone of any good company and knowing your team is on the other end of the phone makes me very confident that my situations will be resolved quickly and with professional courtesy.

August 11, 2015

Perfect

August 11, 2015

The transition has been seamless for all involved. Diligent team are amazing and nothing is too much trouble. In particular, training & set up with Leanne was excellent and very professional. The entire process has been totally headache free!! Regards – One happy customer

August 11, 2015

Diligent has the world's best customer service . And Johnathan is a star!

August 10, 2015

Spoke to Daniel who answered all my questions brilliantly. I am very happy with the outcome.

August 10, 2015

The representative took the time to educate me on an element of Diligent that I was not aware of and was helpful in solving the issue for others. Thank you – excellent service ..

August 10, 2015

Very good service… thanks much!

August 10, 2015

My fellow board members have always told me that your support team was outstanding. I never had to call until today, and yes, the support I received was truly outstanding!! Thank you.

August 10, 2015

WOW service, could not ask for anything better! Thank you

August 10, 2015

Great service thanks diligent

August 09, 2015

The Support Representative was very knowledgeable

August 09, 2015

One of the best support calls I have had in my life. Keep up the great work.

August 09, 2015

Awesome!

August 07, 2015

Very fast, very professional and courteous!

August 07, 2015

I always have great service from those affiliated with the Orange Team.

August 07, 2015

Team blue have bent over beckwards to implement the BoardBooks platform for us in a short timeline. Thank you!

August 07, 2015

The representative was extremely helpful and polite and answered all my questions and ensured that I could operate in Diligent! Thank you !!!

August 06, 2015

Quick, pleasant and professional. Even my cat liked her.

August 06, 2015

always a great experience! thanks.

August 06, 2015

As always, the support is excellent!

August 06, 2015

Cheryl was very knowledgeable and helpful.

August 06, 2015

Diligent Boards is the best thing we could have possibly done for our boards. I am still very, very, very pleased! Thank You!!

August 06, 2015

I have never experienced a bad support call. Always pleasant and helpful

August 06, 2015

customer support person, however, was great and quick and stayed on the line til I got it right.

August 06, 2015

thank you once again for your prompt and efficient service and your very pleasant operator

August 06, 2015

Diligent staff are always quick to respond, knowledgeable and above all I am speaking with someone who is not responding to a pre-written sheet. Excellent service, a pity more Australian companies do not take a leaf out of your book. Cannot speak highly enough of Diligent.

August 06, 2015

The training was very thorough and every time we have called for support, the response has been quick, and issues were resolved promptly.

August 06, 2015

Everything was perfect!!! saved me sooo much time by helping me step by step to retrieve my document that I archived by mistake.

August 05, 2015

As always, your service is excellent

August 05, 2015

Excellent Customer Service

August 05, 2015

When the initial team person could not handle my call and needed technical support, she gave me the contact information. Both my calls were answered immediately, the technicians stayed on the line to make sure that ultimately my problem was solved. They even worked with my technical support people. Thank you! It works great.

August 05, 2015

Just excellent

August 05, 2015

Wonderful customer service and support – as always – what I have come to expect! Thanks so much!

August 05, 2015

So pleased to call a place of business and have a real person answer rather than having to wade through a menu of options. Eric was polite and solved my problem very quickly. Thank you!

August 05, 2015

Excellent service, I only wish our other service providers were as efficient and attentative as you are.

August 05, 2015

I am a huge fan of this product – this has been one of the best decisions that has been made in my office. I believe that some of my members have pursued Diligent for other Boards that they are on because of how much they are with us. Thank you, thank you, thank you.

August 05, 2015

The transition to electronic boardbooks was super easy and all of our directors really like the ease of use!

August 05, 2015

Daniel is always extremely helpful and the issue was resolved very quickly.

August 04, 2015

I think the security measures you have in place and the quick responses you make whenever anything looks unusual are excellent

August 04, 2015

Very fast, very clear, great response thanks

August 04, 2015

I was very pleased with the service as I was not at my desk and I did not have the Team Blue's phone number with me, so I contacted IT and they were able to assist me. Thank you.

August 04, 2015

Your Fantastic

August 04, 2015

All good – many thanks for the assistance

August 03, 2015

Ramone figured out right away how to fix the problem, and offered suggestions on loading presentations. Very much appreciated.

August 03, 2015

Being new to the program I so appreciate the instant response of your team.

August 03, 2015

Excellent help and service

August 03, 2015

New OC which list all my cookies with logins & PWs (and my file with this info had become corrupted. So the service was very helpful. Thank you

August 03, 2015

Thank you for providing such a prompt response to my query

August 03, 2015

The response was very quick and efficient. Thank you

August 03, 2015

Very easy to create a board book. We should have done this a long time ago!

August 03, 2015

Sam – awesome to help me figure out some options I was unfamiliar with as well as provided pointers to allow me to use more features of your software!!! Very pleased with his assistance!

August 01, 2015

This is the best system EVER!

July 29, 2015
Get Started Now
Talk to us today to find out more or reserve a demo