Diligent Boards
The world's leading solution to securely create, distribute and collaborate on board meeting books and materials

The world's leading solution to securely create, distribute and collaborate on board meeting books and materials
LEARN MORE
Diligent products provide the best of both worlds: the easiest user experience combined with world-class security. Your enterprise gets the security and control it needs, while your executives get the mobility and productivity they want.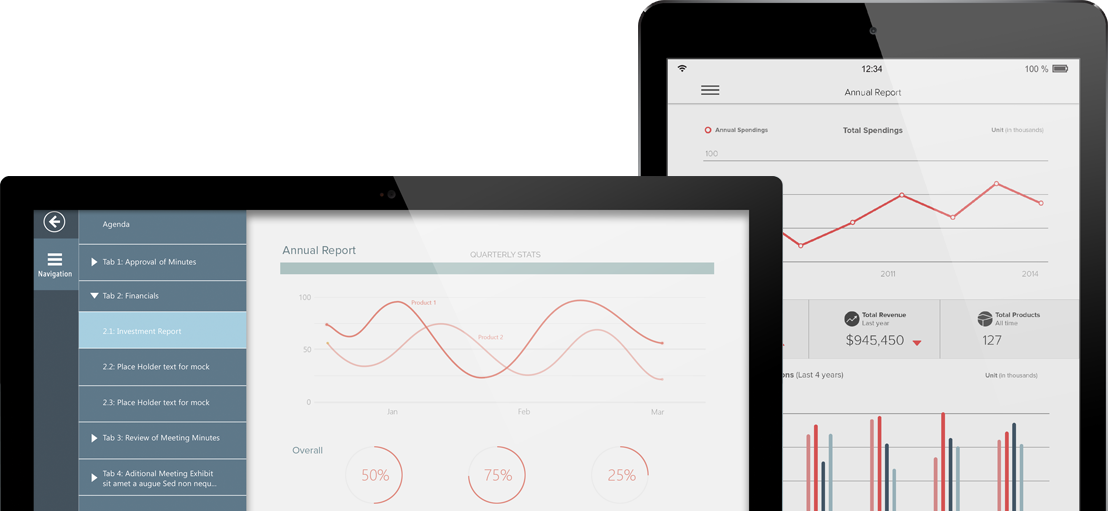 Board Portal FAQs
What is a board portal?

A board portal is a secure website and/ app designed to streamline board meeting management, including the process of collating and distributing board materials. A robust solution will facilitate better board communications for increased engagement and effective decision making while enhancing corporate governance.

How does a board portal help improve corporate governance?

Good corporate governance relies on directors and executives being well-informed and communicating effectively. Diligent's software solutions provide board members with secure access to the information they need before, during and after meetings. They also streamline time-consuming tasks to help keep directors and executives focused on business.

How does Diligent's software improve board collaboration

Our flagship product, Diligent Boards allows directors to make and share notes during material review to facilitate informed discussions and better decision-making. Diligent Messenger allows directors and executives to communicate in real time in a separate, secure channel that cuts through the chaos of their inbox.

How do Directors benefit from a board portal?

Diligent Boards significantly benefits the end user directors, who can take advantage of the range of functions within the portal to easily access, review and edit board materials ahead of meetings. Directors' privacy is protected by ensuring that files are secured and that no usage data is tracked.

How do Administrators benefit from a board portal?

Board portals benefit the administrative staff that supports the board by alleviating pain points associated with collating and distributing board materials for review. Admins can build books faster, distribute them more quickly, control access, and make last-minute updates and run votes and surveys, thus saving time and money.

How do you want your board to be treated?

Diligent's award-winning Success organization comprises over 70 individuals who speak more than six languages. Each client is assigned a dedicated team of Customer Success Managers. We provide 1:1 training, new feature tutorials, and live help any time you need it on our 24/7/365 support line.
What Our Clients Are Saying
Here's what they have to say about our efforts
Read More
Get Started Now
Talk to us today to find out more or reserve a demo