Software Built for Board of Directors
Be fully prepared, productive and empowered with Diligent's Governance Cloud, the only integrated and secure enterprise governance management solution shaped by 400,000-plus executive users worldwide.
Board of Director Software for Best-in-Class Boards
With intuitive interfaces and secure functionality across mobile devices, Diligent's board of director software delivers anytime, anywhere with ease and exceptional performance.
Features
With Diligent Boards, on-the-go directors will have more than iPad board meeting software at their fingertips. From a single sign-on (even for multiple boards), they'll be able to work across devices (with real-time syncing) to:

Stay Current
Keep up with committee meetings and materials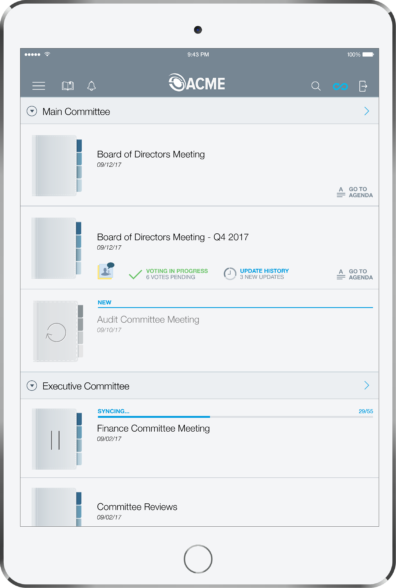 Communicate
Annotate documents in tandem with other users and get notifications for updates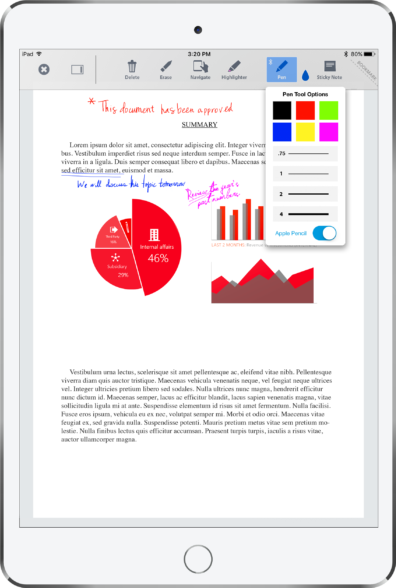 Search
Easily search archives and board resources

Always Available
Complete questionnaires and submit their votes and signatures any time of the day or night, from anywhere in the world, from their smartphone, tablet or laptop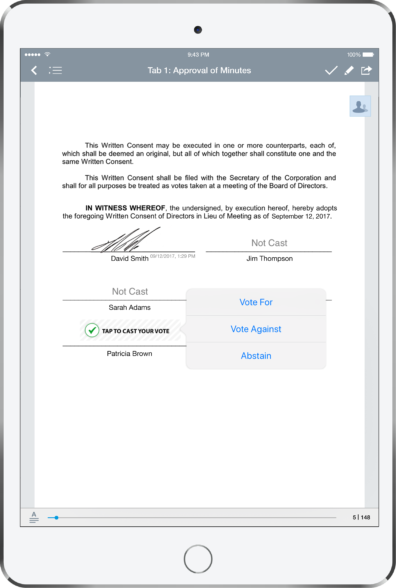 For me, the Diligent platform is easy to use and very intuitive, and the user support is first-rate!
Cam Hoang,