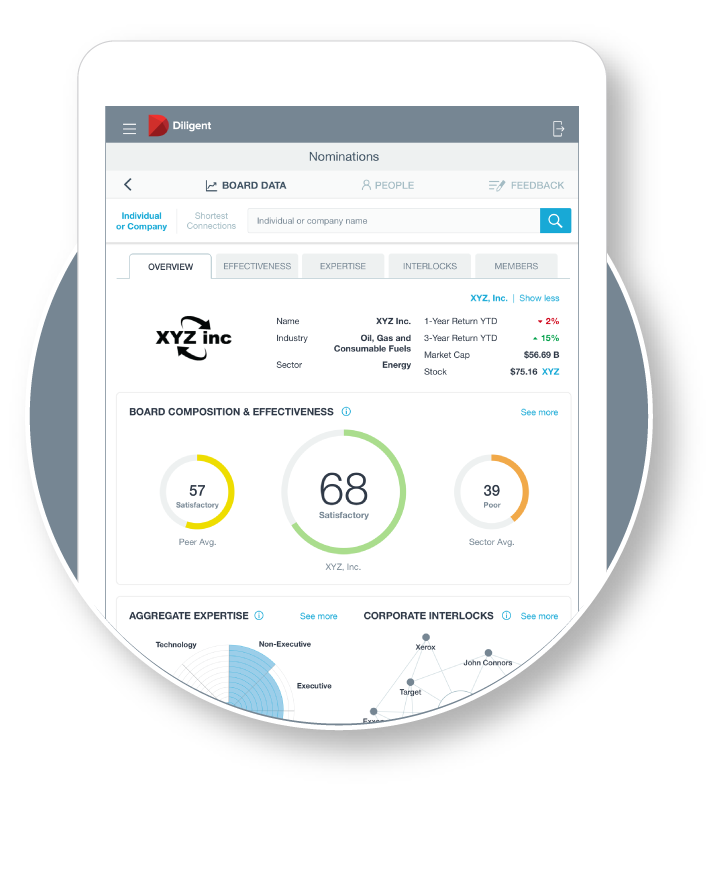 Essential Applications for Public Companies
Diligent's Public Company Governance package provides an integrated set of essential digital applications that support and accelerate all aspects of corporate governance for both public company boards and C-suite executives, enabling them to securely maintain oversight, mitigate risk, and facilitate compliance inside and beyond the boardroom.
Diligent Nomination and Governance: Using the same information used by proxy advisors, give your directors the data and analytics they need to spot issues surrounding boardroom diversity, skillset, effectiveness and risk profile to elevate board performance
Diligent D&O: Move conflict of interest reporting into one convenient, secure, online location in real time, reducing the time and resources required to fulfill these responsibilities
Diligent Evaluations: Simplify board performance analysis with easy assessment creation, analysis and report generation. Full Diligent Boards integration lets you complete compliance tasks quickly and easily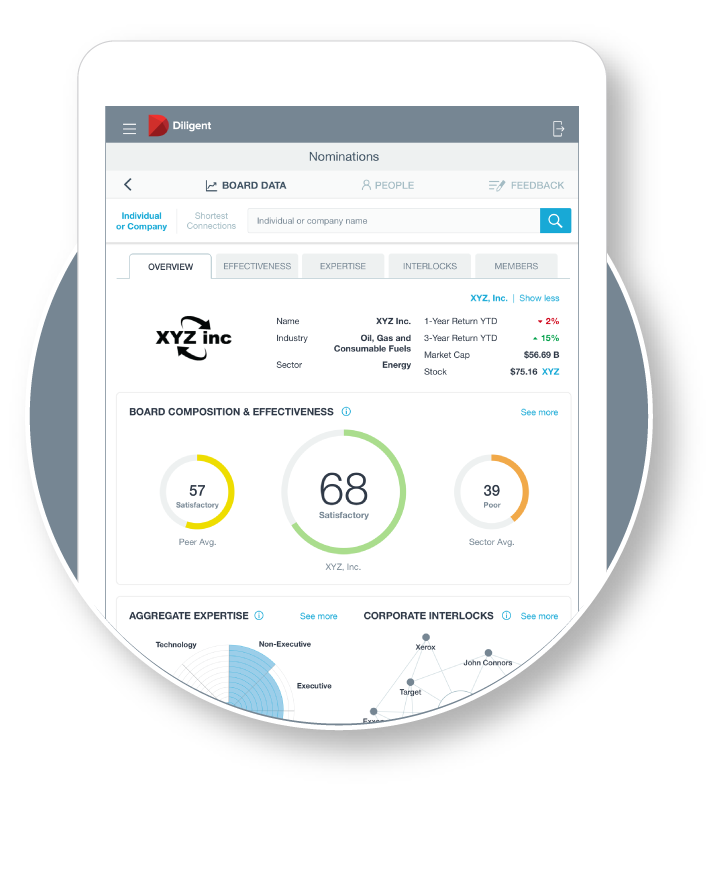 Good Governance for Public Companies Demands a Strong and Diverse Board
Responsibility for good governance is not confined to the boardroom, and it no longer operates in a social vacuum. Investors and other stakeholders are demanding that public company boards maintain the appropriate skillset, diversity and environmental and social perspective in their governance oversight. Diligent provides essential applications to enable public companies to exercise good governance through:
Board Assessments: To keep directors and committees on track, compliant and continually focused on improving performance, Diligent Board Evaluations makes it easy for leaders to contribute their insights and perspectives to board self-assessments from anywhere in the world, from any device (phone, tablet or computer)
Analytics: Instantly access 3rd party analytics comparing board effectiveness and composition against your peers and identity potential board candidates through our extensive database of executive profiles
Compliance: With fully customizable online D&O reporting, board administrators can save time, minimize errors, and deliver a more streamlined process for the board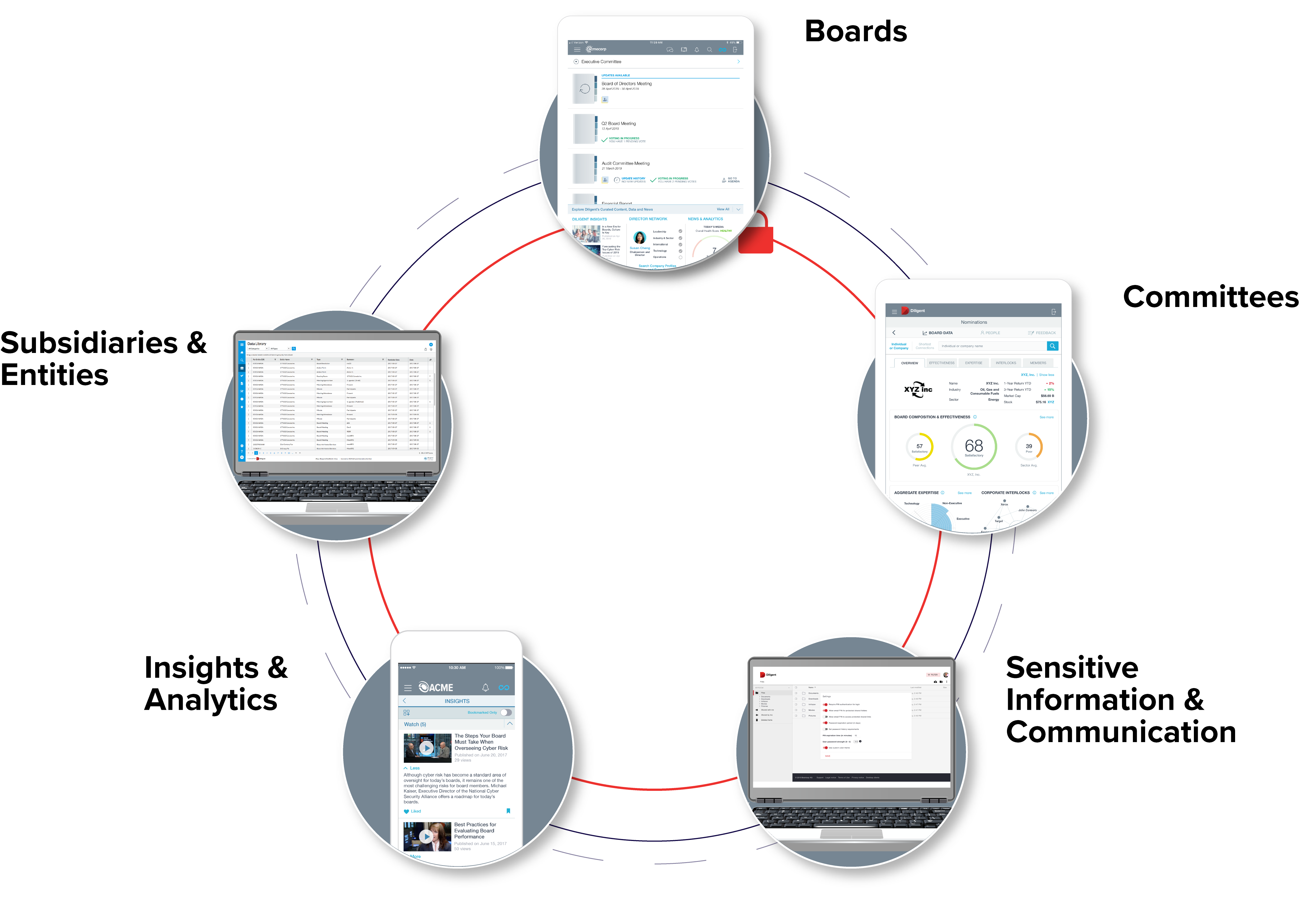 Modern Governance for Public Companies
Modern Governance is the practice of empowering leaders of public companies with technology, insights and processes to fuel good governance that organizations require to thrive and endure in today's fast passed world.
In a constantly moving business environment, having the right technology infrastructure in the boardroom empowers boards with the necessary framework to meet governance challenges head on
With Diligent, boards can gain a competitive edge to improve governance by having the right information, analytics and insights to spot risks, act on opportunities and turn insights into action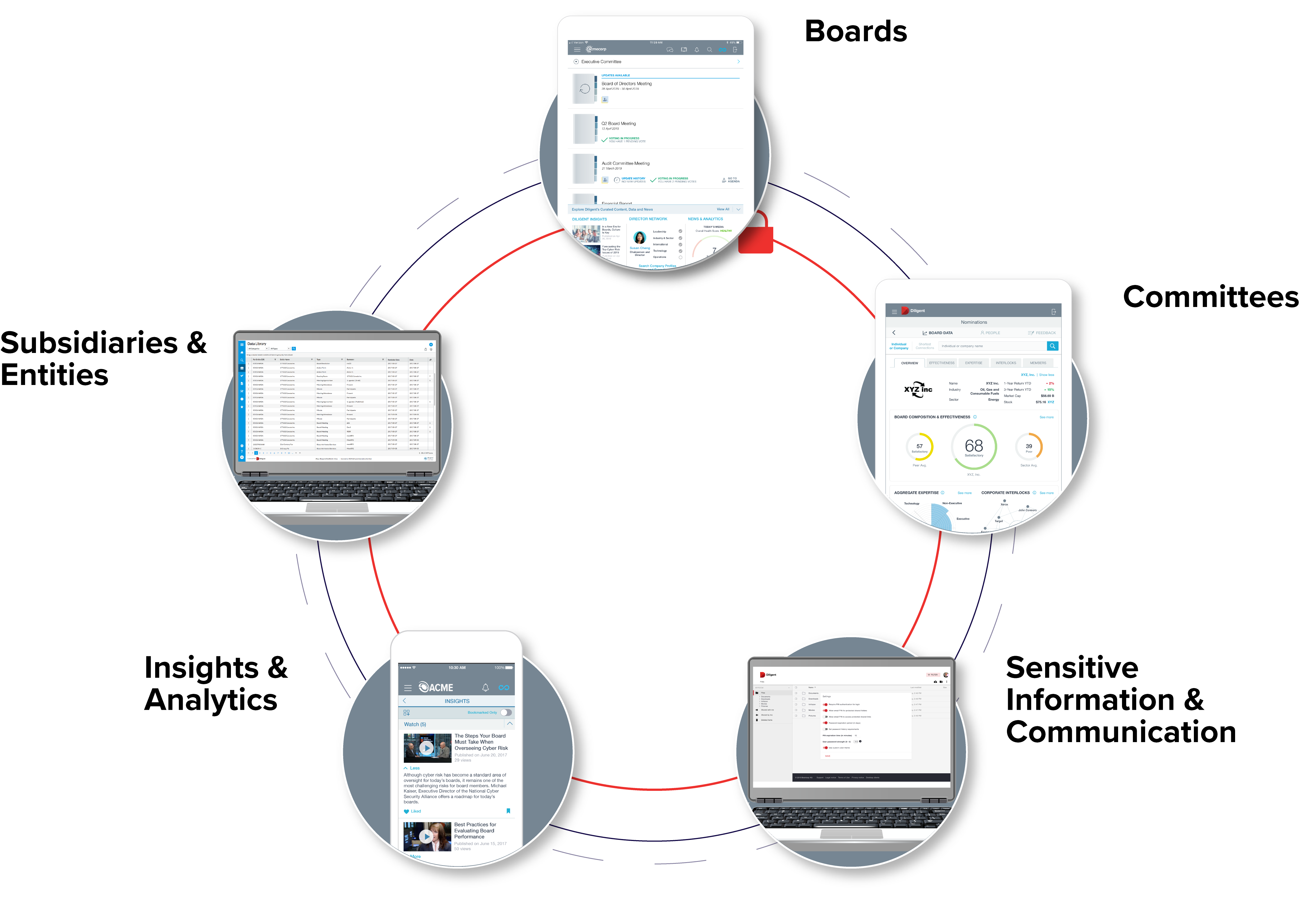 Why Diligent is the Modern Governance Market Leader
At Diligent, we aspire to empower board leaders and executives with the technology, insights and processes their organization needs to govern, endure and thrive in the digital age.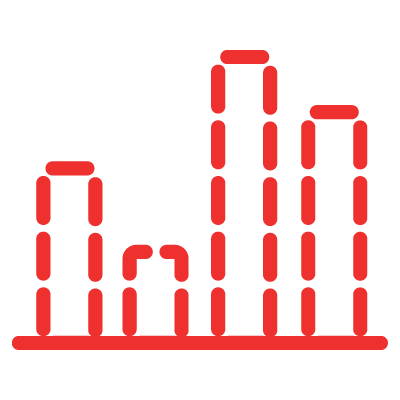 Modern Governance
Leader in providing board of directors with the right technology, insights and analytics to improve board governance and stay ahead of the speed of business.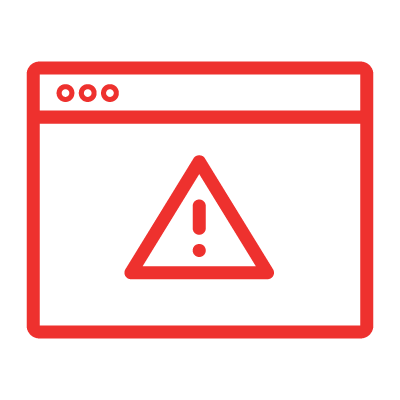 Security
Diligent's products are backed by the world's leading security standards with secure data centers located within your region or country.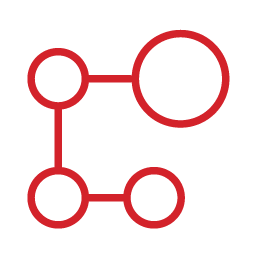 Adoptability & Functionality
A product that is available across every device and operating system that is easy to use, intuitive and is supported by on-site, one to one training sessions to ensure your board is prepared to meet today's modern governance challenges.
Learn More to See How Diligent for Public Companies Can Help Your Organization Meet Modern Governance Challenges