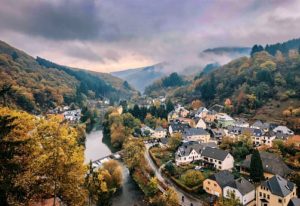 While businesses can be relieved that the volume of new regulation will remain relatively low in 2020, perhaps bigger challenges revolve around ensuring compliance and the growing pressure to go green. Some firms have major strategic choices ahead. Luxembourg corporate governance professionals must ensure their organisations are in step.
Lack of compliance can no longer be blamed on not having had time to change. Supervisors expect to see firms obeying regulations that have been in place for years, and recently there has been added emphasis to ensuring liquidity rules are respected. Furthermore, supervisors will be finding ways to use the new regulatory tools at their disposal. With Brexit going ahead, it might be worthwhile checking that plans made in recent years are still relevant.
Luxembourg corporate governance and AML
Much of the focus this year in Luxembourg will be on anti-money laundering. Globally, the salience of this issue has been increased by recent high profile AML-related scandals. It is Luxembourg's turn to face inspection by the OECD's Financial Action Task Force, expected for October and November. Luxembourg must pass this examination because being grey-listed by the OECD would have a strong negative impact on the country and its businesses.
Preparations began well over a year ago, and there is a clear Luxembourg corporate governance dimension. CSSF circular 18/698 has explicit implications for how boards operate, particularly in relation to AML. This is on top of the new rules from the EU. The FATF investigation will be about implementation as well as the local regulatory framework, so directors should not be surprised if their businesses or funds come under the microscope. It's even possible that individual directors and their corporate governance procedures will be probed.
Business hub questions
The corporate sector also has fresh challenges. The second EU Anti-Tax Avoidance Directive was adopted in to Luxembourg law in December, with implications for the 2021 and 2022 tax years. The debate around international business structuring will continue internationally and increasingly at the domestic level. Soon-to-be appointed Socialist economy minister Franz Fayot has recently raised questions about the sustainability of Luxembourg hosting so many international HQs, and he has called for business tax increases.
He will face push-back from the economically liberal prime minister and finance minister, and Luxembourg government policy is not set to change. Yet this is another symptom of the new climate, and Luxembourg corporate governance professionals need to work to manage potential downsides. The defence that organisations are simply obeying the law continues to lose weight in the court of public opinion. Firms have to balance their desire to keep prices down and maximising shareholder value with potential for reputational risk.
Private banking strategy
An example of how a whole environment can change is the local private banking sector. A thriving sector at the start of 2010s, many businesses are now suffering and boards have major strategic choices to make. "We have too many banks in Europe and Luxembourg," warned CSSF director general Claude Marx at the end of last year. He pointed out that probably more than two dozen of Luxembourg's 130 banks have costs in excess of revenue, making them effectively insolvent.
Smaller private banks in particular are feeling pressure, facing major challenges such as the end of banking secrecy, Mifid II introducing transparency to many fee structures, and low interest rates. Should they invest in a new growth strategy, seek a merger, or simply close down? How this change is managed will be a test of how far the Luxembourg corporate governance sector has matured in recent years.
How to go green?
2020 could also be the year when consumers demand that businesses go green. Beyond the low-hanging fruit of cutting out the most polluting and wasteful practices, this requires long term strategic choices. Financial services businesses in particular need a coherent stance, particularly after the publication of the first draft of the green investment taxonomy by the European Commission last year. More work is needed to fine-tune this classification, but this regulation could be a game-changer for channelling the power of private investment towards increased sustainability. As the world's second largest fund hub is in Luxembourg, corporate governance professionals need to have this as a priority.
Pro-business regulation will also be coming down the pipe locally regarding FinTech. The public-private think-tank the Haut Comité de la place financière has started consulting with the local industry to understand how financial sector professional (PSF) and cloud computing rules could be reformed to open the door to more digitally-driven innovation. Businesses need to be in this conversation, both to try to influence the new environment and to better understand fresh challenges.
More will be expected from all types of organisation globally, and this will have a direct impact in Luxembourg. Corporate governance professionals will be at the centre of these challenges and debates as the new decade unfolds.
Diligent Governance Cloud
Introducing Diligent's Governance Cloud: the all-in-one solution for managing corporate governance. See how it works in a personalised demo.