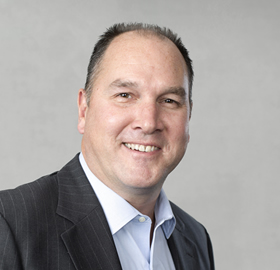 Jeffrey Hilk
CHIEF REVENUE OFFICER
Jeff Hilk is Executive Vice President and Chief Revenue Officer for Diligent Corporation. In this role, his responsibilities include scaling the growth and efficiency of Diligent's global sales organization, developing and executing client acquisition strategies, and driving a winning sales culture that is aligned with Diligent's strong focus on customer success. In addition to global sales, Jeff has global responsibility for customer success management and 24/7/365 worldwide support.
Jeff has more than 20 years of experience in the technology industry, having led teams in account management, sales, product management and engineering. He has held various positions in large multi-national companies such as NCR, AT&T and McDonnell-Douglas Aerospace, as well as smaller technology firms such as Boundless Corporation and BlueShark Technologies.
Jeff received a BS in Mechanical Engineering from Bucknell University in 1986. He is an active Bucknell alumnus and is also a very active member of the New York Athletic Club.