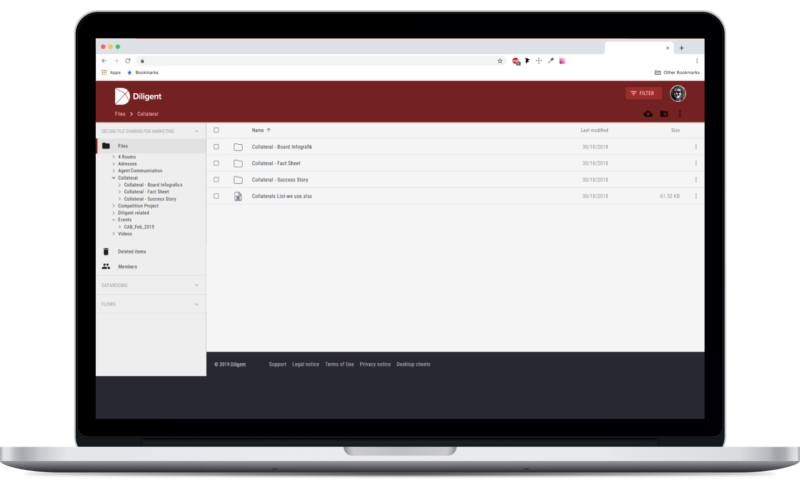 Collaborate with Confidence
As data leaks and mishandling sensitive information can lead to devastating and costly consequences, boards and executive teams can no longer rely on shared network drives or out-of-the-box cloud solutions to protect their organisation's most sensitive information. The secure creation, editing, storage and sharing of confidential information is at the core of modern governance and the management of sensitive and proprietary business.

Diligent's Secure File Sharing facilitates not only secure document sharing, but the secure collection and organisation of documents across multiple contributors (both internal and external) for inclusion in board-related and sensitive executive meetings. And when integrated with Diligent Boards™, it enables the ability to add in formal workflow management, controls and communications into the pre-meeting content development process.
Diligent Governance Collaboration
Boards, individuals and related groups within a company (and beyond) can completely lock down the security of their data at rest as well as data in transit, through a combination of strong encryption, granular access controls and a thorough auditing capability. This enables total confidence in the integrity of the data and the quality of the collaboration.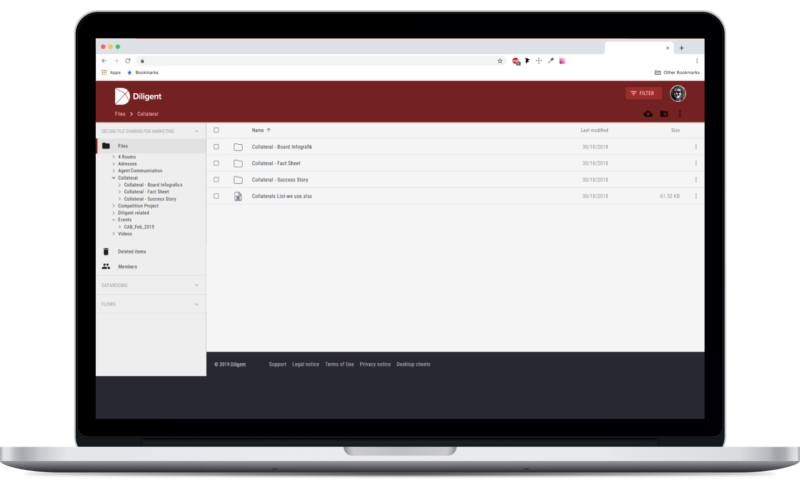 Who Uses Secure File Sharing?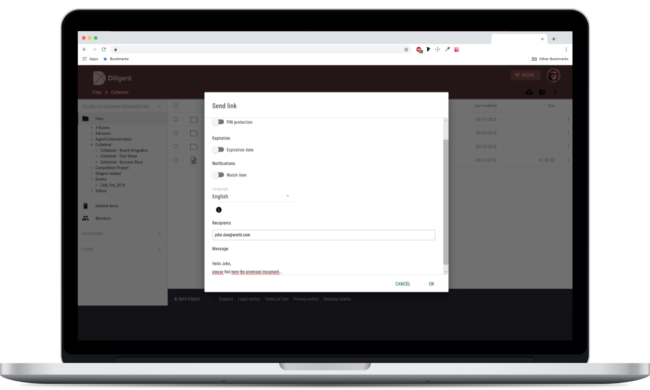 Individuals

Executives or independent directors who need to securely store restructuring plans, M&A proposals, the latest financials, sensitive salary data, nomination and governance information, etc.

Teams

Teams who need to securely collaborate on litigation, M&A, sensitive IP, crisis management, fundraising, restructurings, etc.

General Counsels and Board Administrators

Integrated with Diligent Boards, board administrators can leverage workflow tools to securely manage the aggregation and distribution of highly sensitive information in preparation for board meetings
Schedule Some Time to Learn About Secure File Sharing