Diligent Messenger
Mitigate the risk of breaches, leaks and misdirected messages with a secure board communication tool that's quick to install and easy to learn.
Overview
It's Diligent Messenger, developed by the global leader in governance technology for secure messaging in healthcare, education, financial services and banks, corporations and not-for-profits.
Moving confidential board communications out of personal and corporate email systems is easier than ever. Diligent Messenger integrates with board meeting management software, like Diligent Boards, to enable secure messaging and real-time collaboration.
It operates just like the popular text and email tools directors use every day, reducing the temptation of workarounds. And its intuitive features are informed by Diligent's work with over 145,000 users worldwide.
For Collaboration
Diligent Messenger delivers the functions security-conscious users seek while on-the-go, including:

Auto-Sync
Auto-sync of groups, contacts and messages across devices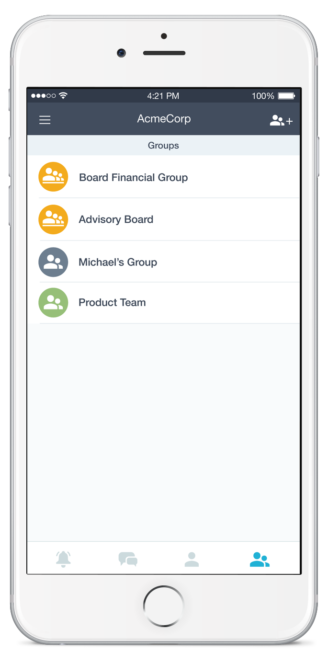 Pre-set Groups
Pre-set groups and contacts (to eliminate email address "oops!")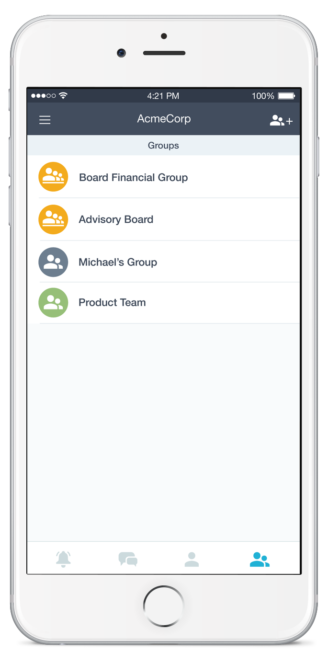 Email Controls
Blocks against email forwarding and "copy and paste," plus a special feature for message retraction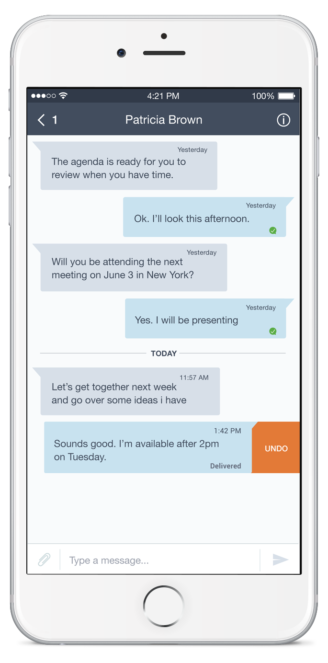 Message Notifications
Notification of when messages are sent, delivered and read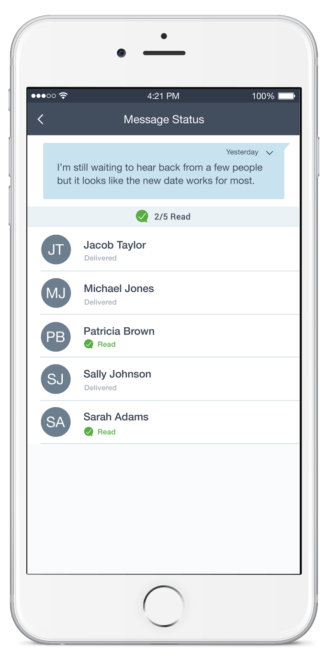 For Security
Take control of who sees, sends and saves what. As with Diligent's board meeting management software, administrators will be able to customise settings to governance and regulatory requirements. For Diligent Messenger, this includes:

Log-in Authentication
Log-in authentication and access that can be adjusted with the click of a button or swipe of a screen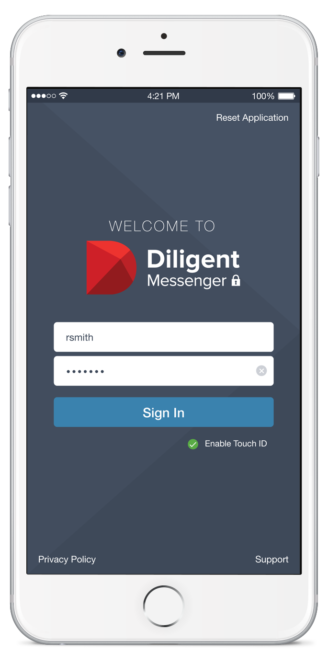 Message Retention
Message retention, for preserving what's required (and purging the rest)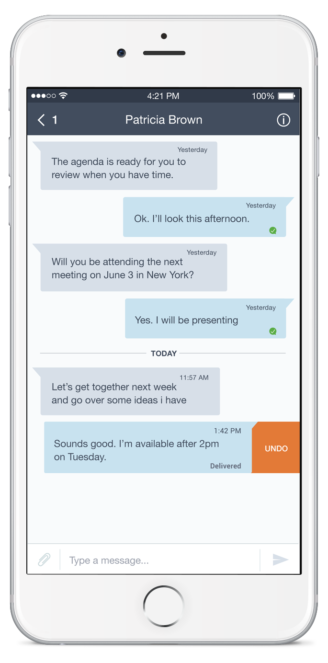 Searchable Archive
Message archival that saves what's needed and makes it easily searchable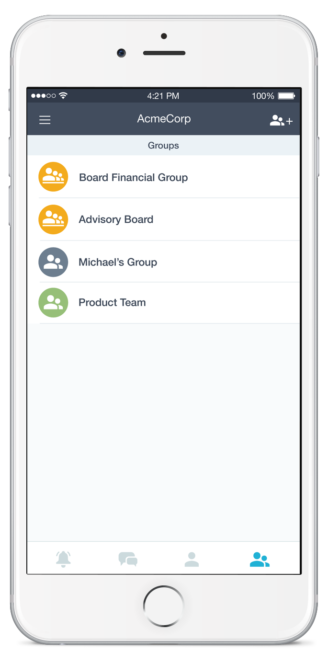 Secure Compromised Devices
Swift "wiping" capabilities for lost or compromised devices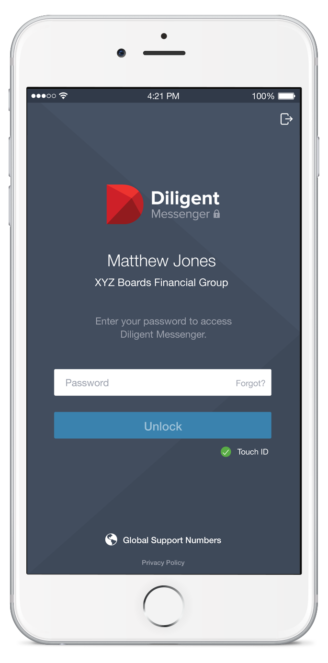 Any time of day or night, anywhere in the world, users and administrators will have secure messaging and board communication they can depend on. Diligent Messenger is backed by dedicated customer support and gold-standard security, including best-in-class AES 256 encryption and independent, recurring penetration testing.