Company Secretary/Board Coordinators
Consider Diligent your secret weapon for expertly getting materials efficiently delivered, meetings coordinated, leaders on track and company secretary responsibilities fulfilled.
Features that reflect your world
In-depth knowledge of boards and governance worldwide, from over 145,000 executive users, informs Diligent Boards. With a mission to create the best company secretarial software in the industry, we developed a comprehensive leadership portal that accommodates your mission-critical tasks, such as:
Maintaining control of contacts, meetings, and calendar data
Managing votes and signatures
Storing governance materials and resources
Administering and reviewing custom questionnaires
Setting up virtual spaces for committees and controlling access to committees and documents
Meanwhile, Diligent Messenger supports directors with secure messaging that's as intuitive as texting. "Closed loop" communications with pre-loaded contacts and groups mitigate the risk of emails and attachments getting into the wrong hands. Additionally, devices that are lost or compromised can be easily "wiped" for additional protection.
Diligent Messenger integrates seamlessly with Diligent Boards, for a smooth and productive company secretary software experience.
Functionality that supports excellence
With directors' time at a premium and important decisions hinging upon your efforts, governance failure is not an option. Diligent helps you flawlessly execute your company secretary responsibilities every time, with:
Simple "drag and drop" board book creation
Comprehensive annotation management
Accommodation of editing, approvals, and notifications by multiple parties
Expert customer support any time you need it
For long-term strategic guidance and regulatory compliance, Diligent Evaluations and Diligent Entity Management integrate seamlessly with Diligent Boards to enable swift, regular assessments of culture, policies, leadership and processes.
Looking for company secretary software that speaks your language? Diligent's solutions are available in English, Spanish, Portuguese, French, German and Chinese. No matter where in the world you're working, you're backed by 24/7/365 customer support and industry-leading security that includes options for remote locking for added protection.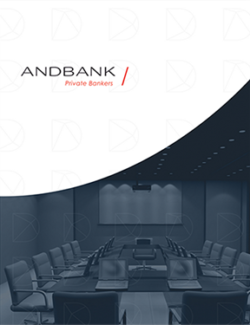 ANDBANK
Andbank used Diligent Boards to increase their efficieny and ensure that their board data is safe and secure.
Read the Case Study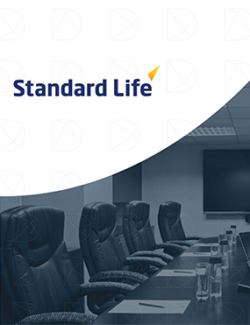 STANDARD LIFE
See how Standard Life seamlessly integrated Diligent into daily business and saved the team a full day's work.
Read the Case Study