Board Meeting Minutes Software
Enhance your minute taking with Diligent Minutes, a tool that is integrated with Diligent Boards™ and enables you to take meeting minutes more efficiently. You will also be able to easily assign action items, all with the trusted security of Diligent Boards.
Diligent Minutes is a critical component of Governance Cloud, Diligent's ecosystem of integrated digitized tools that allow for end-to-end governance management. Minute taking is mandatory in board meetings, but the process is usually manual, insecure, or both. Minutes is a board meeting minute taking and action item management solution built directly into the Diligent Boards™ Administrator Client.
Diligent Minutes provides a tailored solution that effectively uses the data already in Diligent Boards™ to make minute taking easier than ever. Meeting dates, lists of attendees and meeting topics are added to the minutes document automatically. Action items can be added with just a few clicks, and assigned and monitored during or after the meeting. When minutes are completed, they can be pulled right into your next Diligent Boards™ meeting book for discussion and approval by your board of directors.
Diligent Minutes
Diligent Minutes is built for the board administrator to streamline their minute taking before, during and after the meeting, and it allows them to easily assign actions and notify the board of directors:
Create Meeting Minutes
Create minutes from scratch or start from an existing book and have lists of attendees, dates and meeting topics added automatically to the minutes template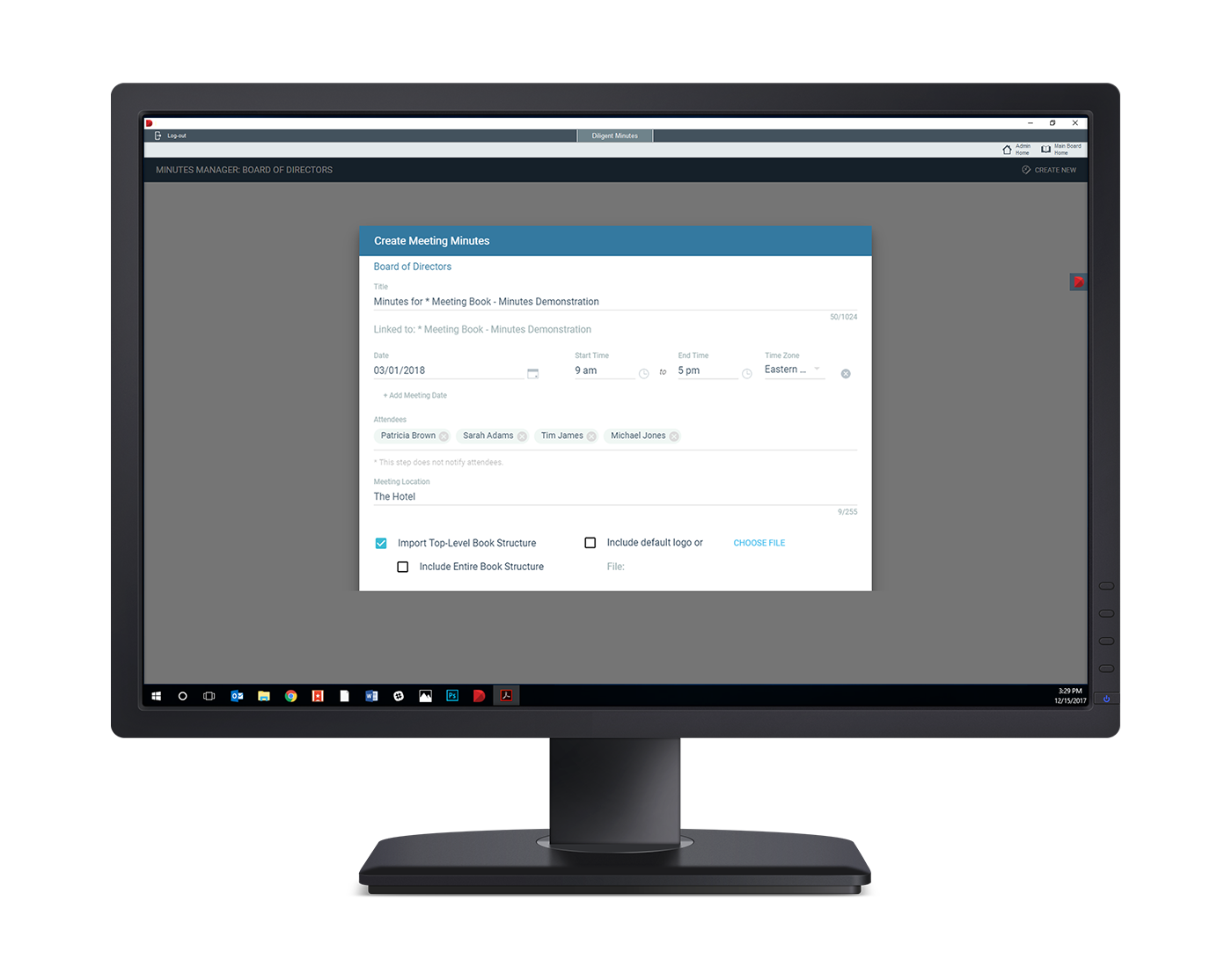 Add and Assign Action Items
Assign notes as a list to edit or monitor and quickly send action notifications to the chairman, other directors and assignees via email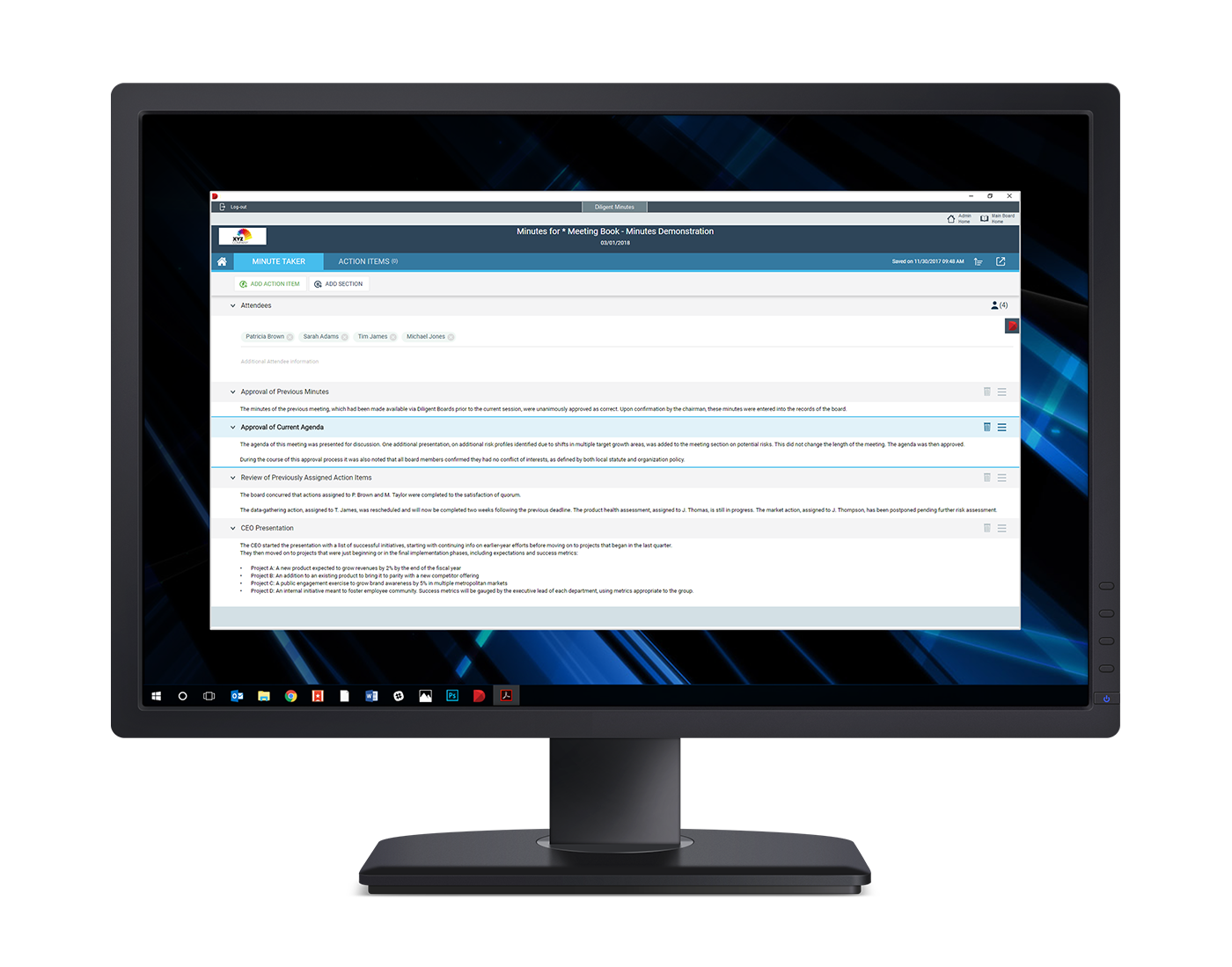 Export Capabilities
Export minutes to Microsoft Word and bring them back in to your next meeting for secure discussion and approval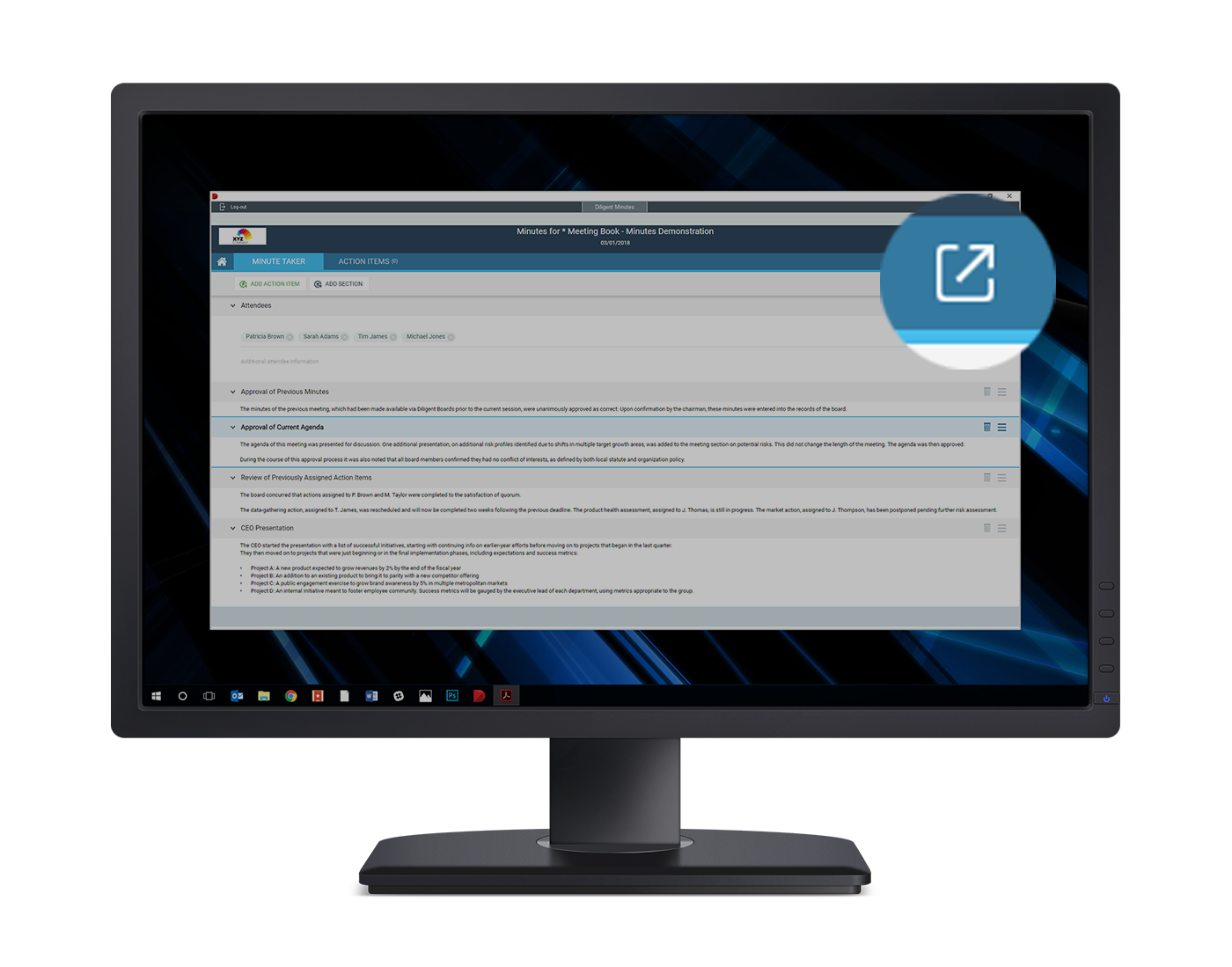 Directors Will Never Miss an Action Item
Board administrators will be able to use Diligent Minutes to send prompts and notifications of assigned actions directly to directors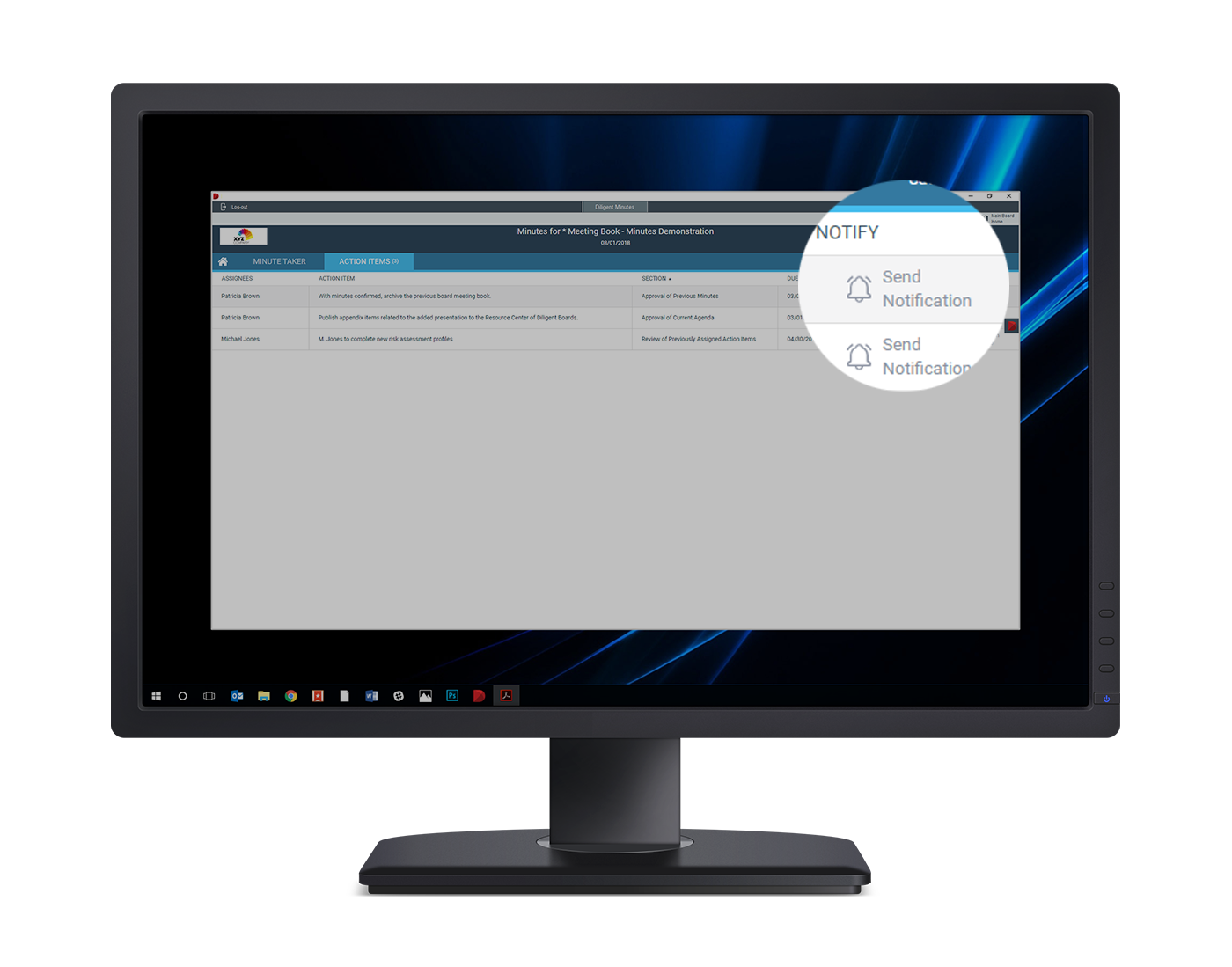 Related Products
Available in Chinese, English, French, German, Portuguese and Spanish, Diligent Boards seamlessly integrates with other Diligent products for expanded capabilities.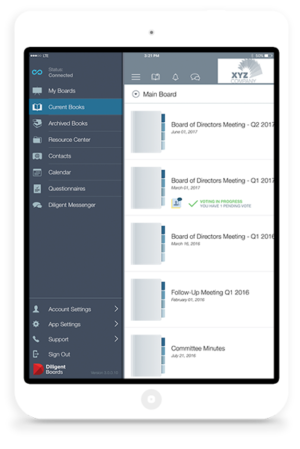 Enable more efficient and effective governance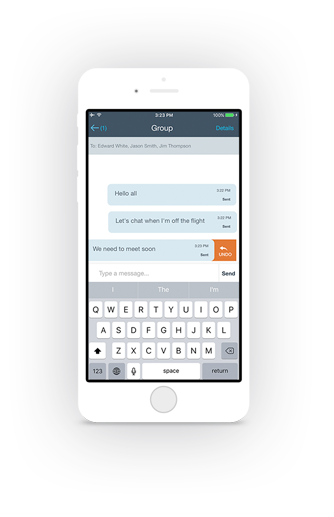 Access secure communications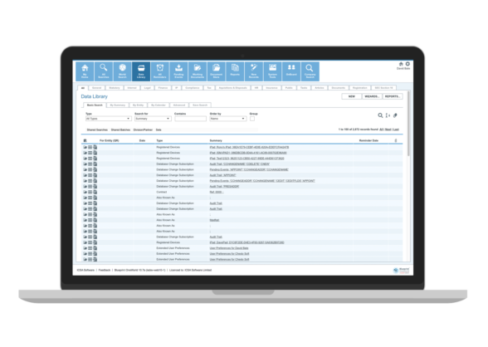 Centralize corporate data and simplify processes