Business Continuity Checklist
The COVID-19 pandemic has introduced organizations to a new reality. Every aspect of business has been impacted—from supply chain operations to risk measurement to stakeholder communication.
For legal, audit and risk professionals in particular, everyday obstacles have been heightened, while an entirely new set of challenges have emerged.
Use this guide to tackle questions top of mind for today's leaders and explore the ways COVID-19 has expedited the future of work.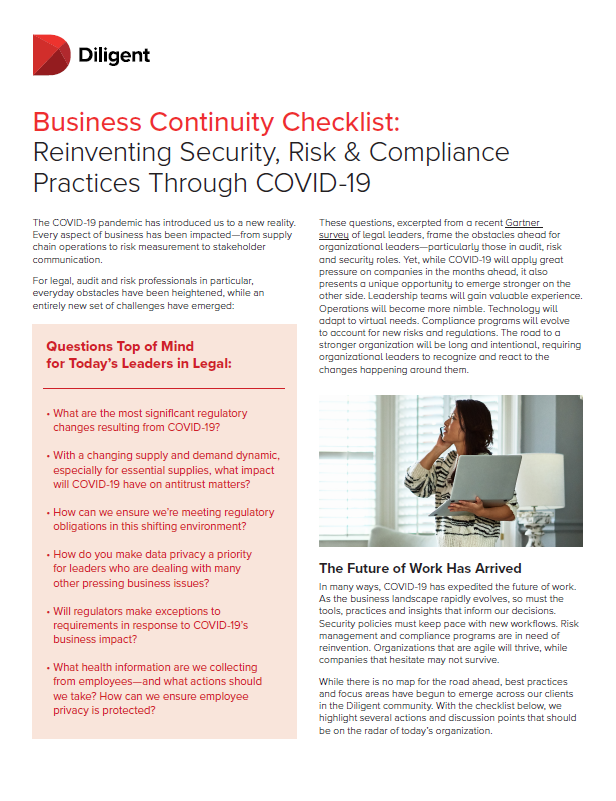 Used by high performing companies across multiple industries





How to adjust security policies for a remote work environment and ensure board and management communications are secure.
As companies continue to pivot their supply chains, new risks will emerge. It's critical that organizations maintain a central system or process.
The need for strong compliance is heightened during COVID-19, as the rapid shift to virtual work settings has significant compliance implications.
Download the guide to learn more!