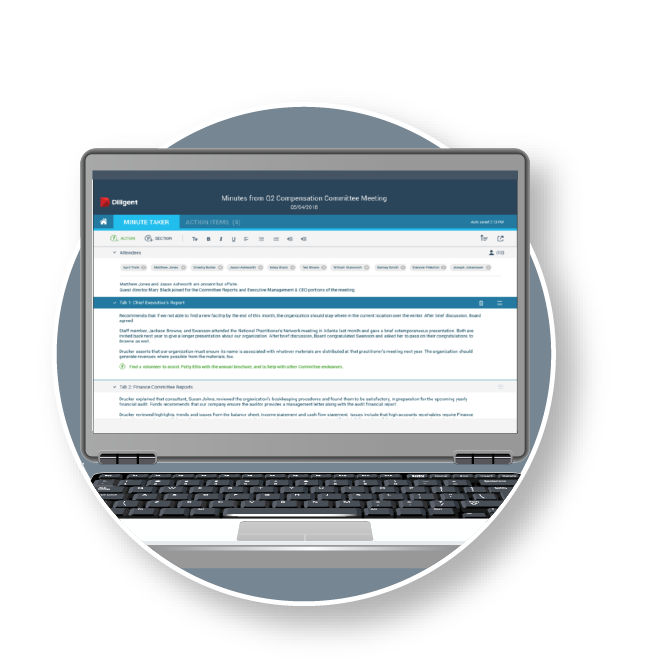 Board Meeting Minutes Simplified
Diligent Minutes, an action item management solution that is a critical component of the Governance Cloud, provides board administrators with a tool to enhance their ability to easily take board meeting minutes and prepare them for further action with the board of directors.
Create minutes from scratch or start from an existing book and have lists of attendees, dates and meeting topics added automatically to the minutes template
Assign notes as a list to edit or monitor and quickly send action notifications to the chairman, other directors and assignees via email
Export minutes to Microsoft Word and bring them back in to your next meeting for secure discussion and approval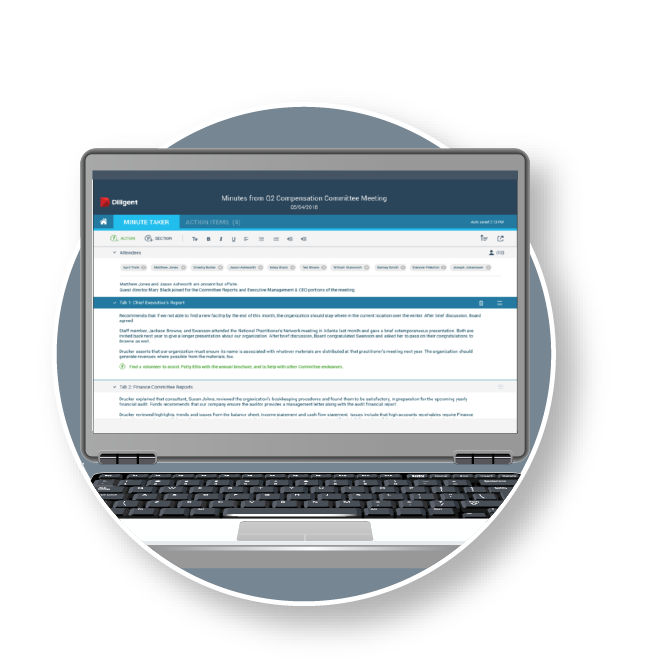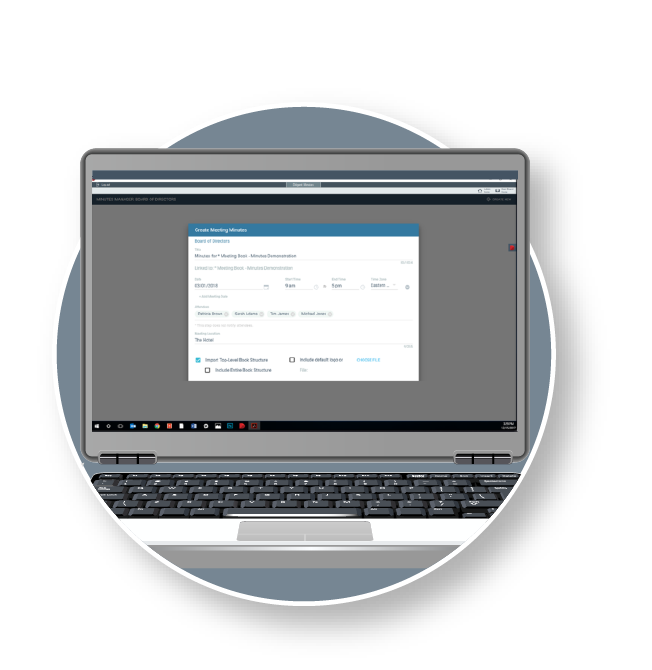 Diligent Minutes Enables Good Governance
Diligent Minutes is built for the board administrator to streamline their minute taking workflow before, during, and after the meeting. It allows them to easily assign actions and notify the board of directors.
Meeting dates, lists of attendees and meeting topics are added to the minutes document automatically with the option to send prompts and notifications of assigned actions directly to directors
Action items can be added with just a few clicks, and assigned and monitored during or after the meeting
When minutes are completed, they can be seamlessly pulled and integrated into your next meeting book for discussion and to organize a vote to get the board's approval on the minutes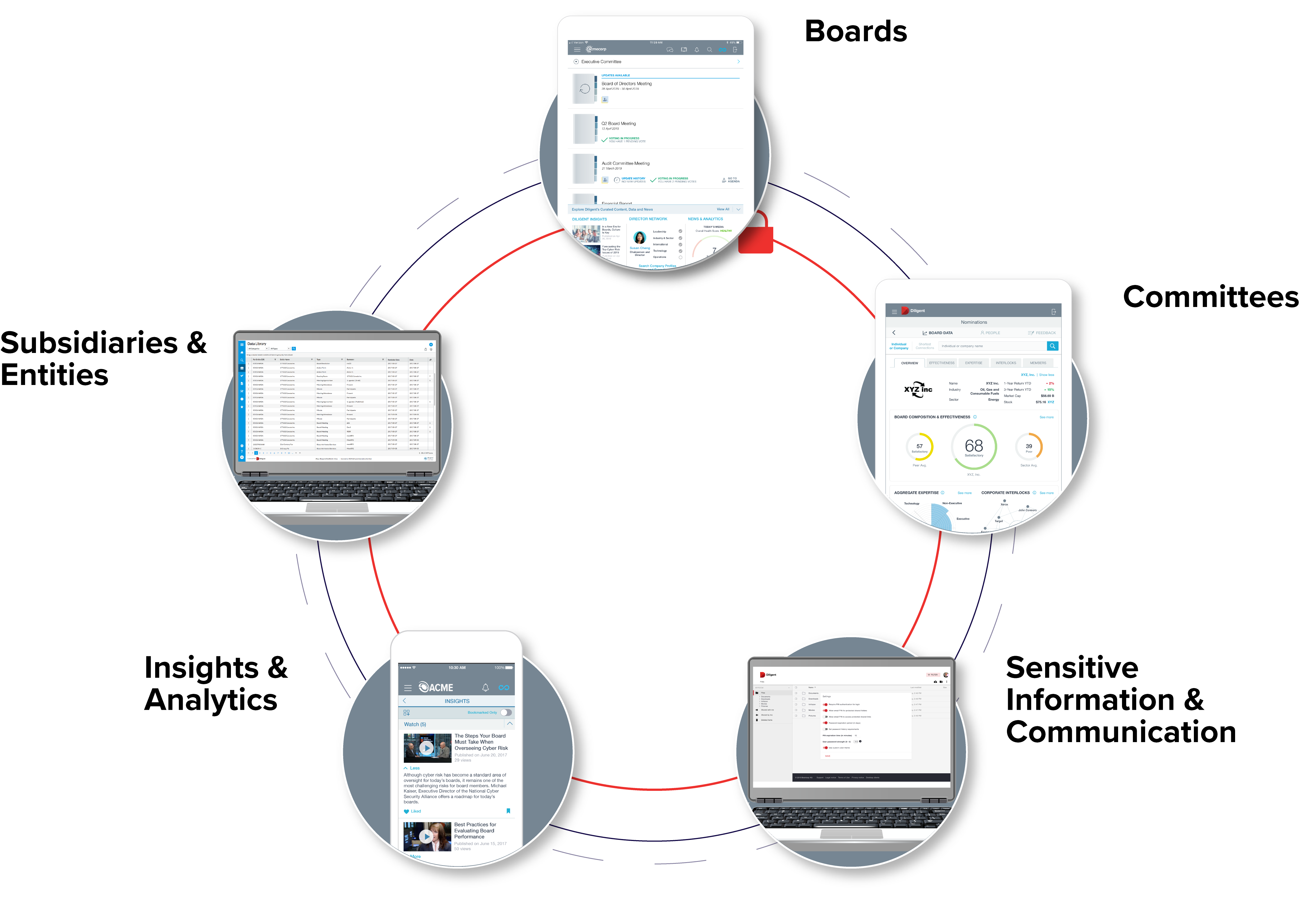 Modern Governance for Modern Business
Modern Governance is the practice of empowering leaders with technology, insights and processes to fuel good governance that organization require to thrive and endure in today's fast paced world.
In a constantly moving business environment, board administrators need to have the right technology to achieve their daily tasks in a timely and efficient matter to meet governance challenges head on
With Diligent, board administrators can gain the edge they need to vastly improve their day to day by having the right information and insights available to them to better support the board of directors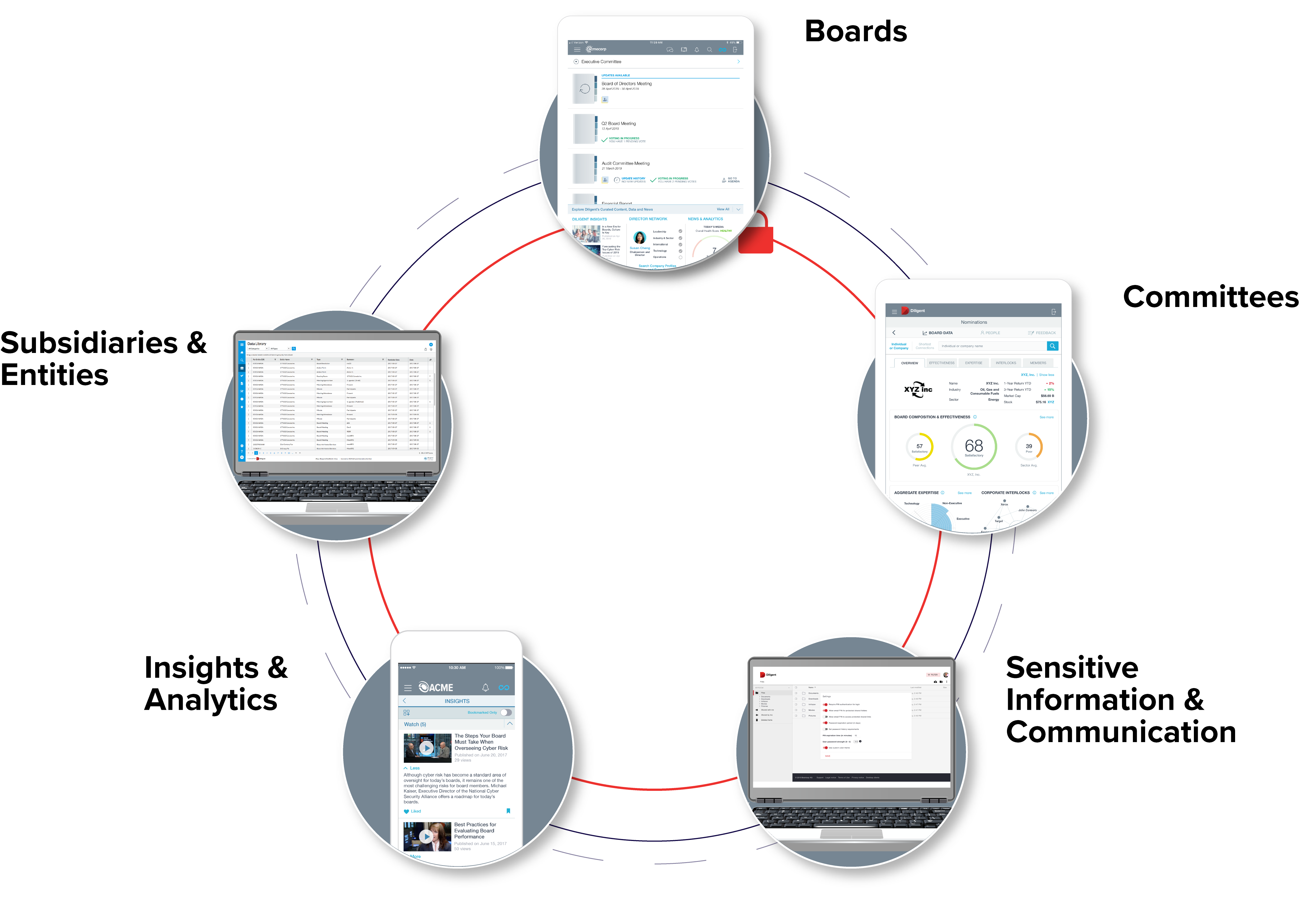 Why more than 50% of the Fortune 1000 choose Diligent
At Diligent, we empower board leaders and executives with the technology, insights and processes their organization needs to govern, endure and thrive in the digital age.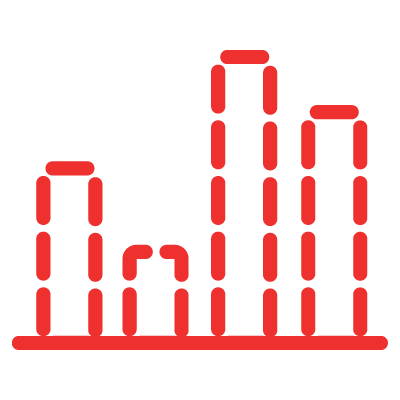 Modern Governance
Leader in providing board of directors with the right technology, insights and analytics to improve board governance and stay ahead of the speed of business.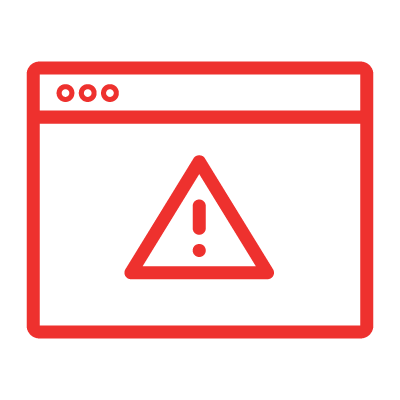 Security
Diligent's products are backed by the world's leading security standards with secure data centers located within your region or country.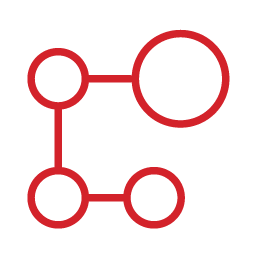 Adoptability & Functionality
A product that is available across every device and operating system that is easy to use, intuitive and is supported by on-site, one to one training sessions to ensure your board is prepared to meet today's modern governance challenges.
Schedule Some Time to Learn About Board Meeting Minutes Software