Chief Information Officer
See the products Stephen uses during his day
Tools made for you, and built for security
Use the right tools:

Secure File Sharing
Messenger

Secure Workflow Management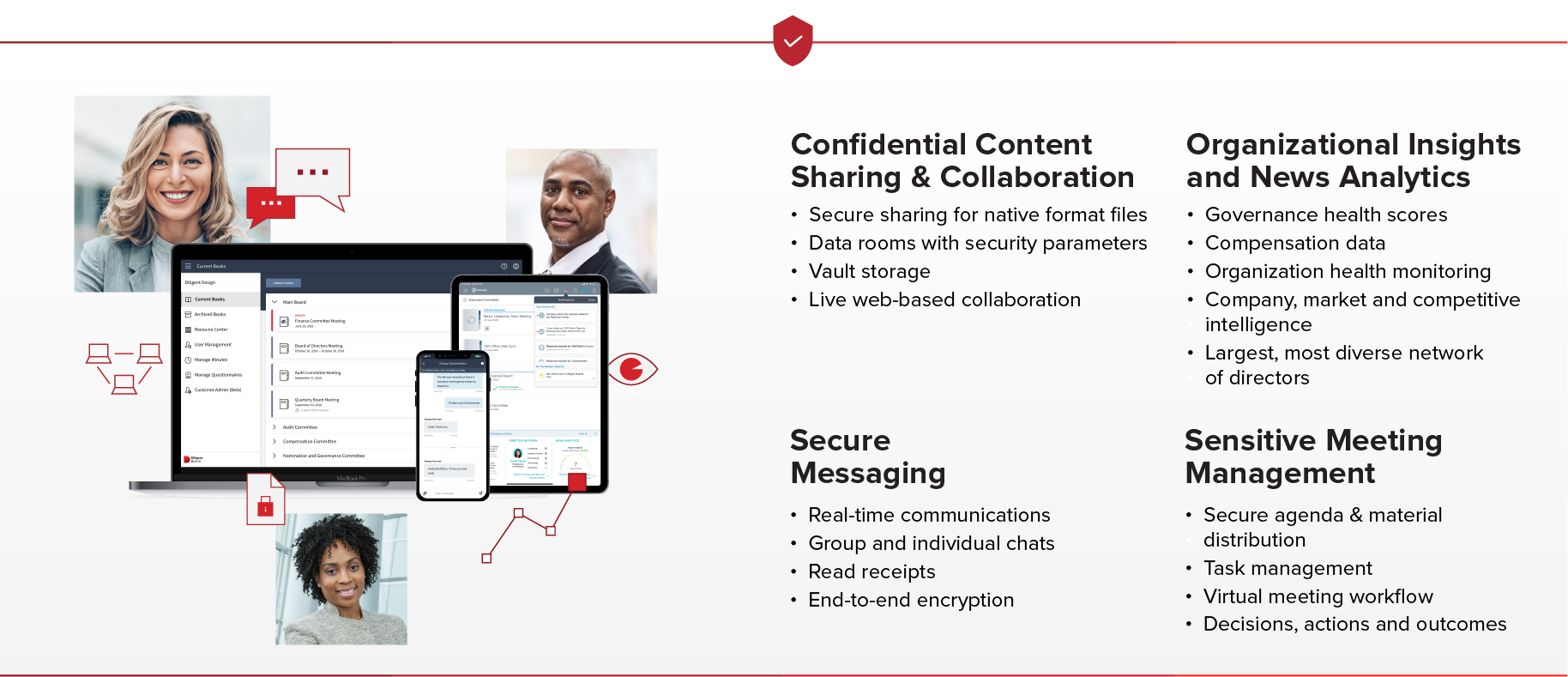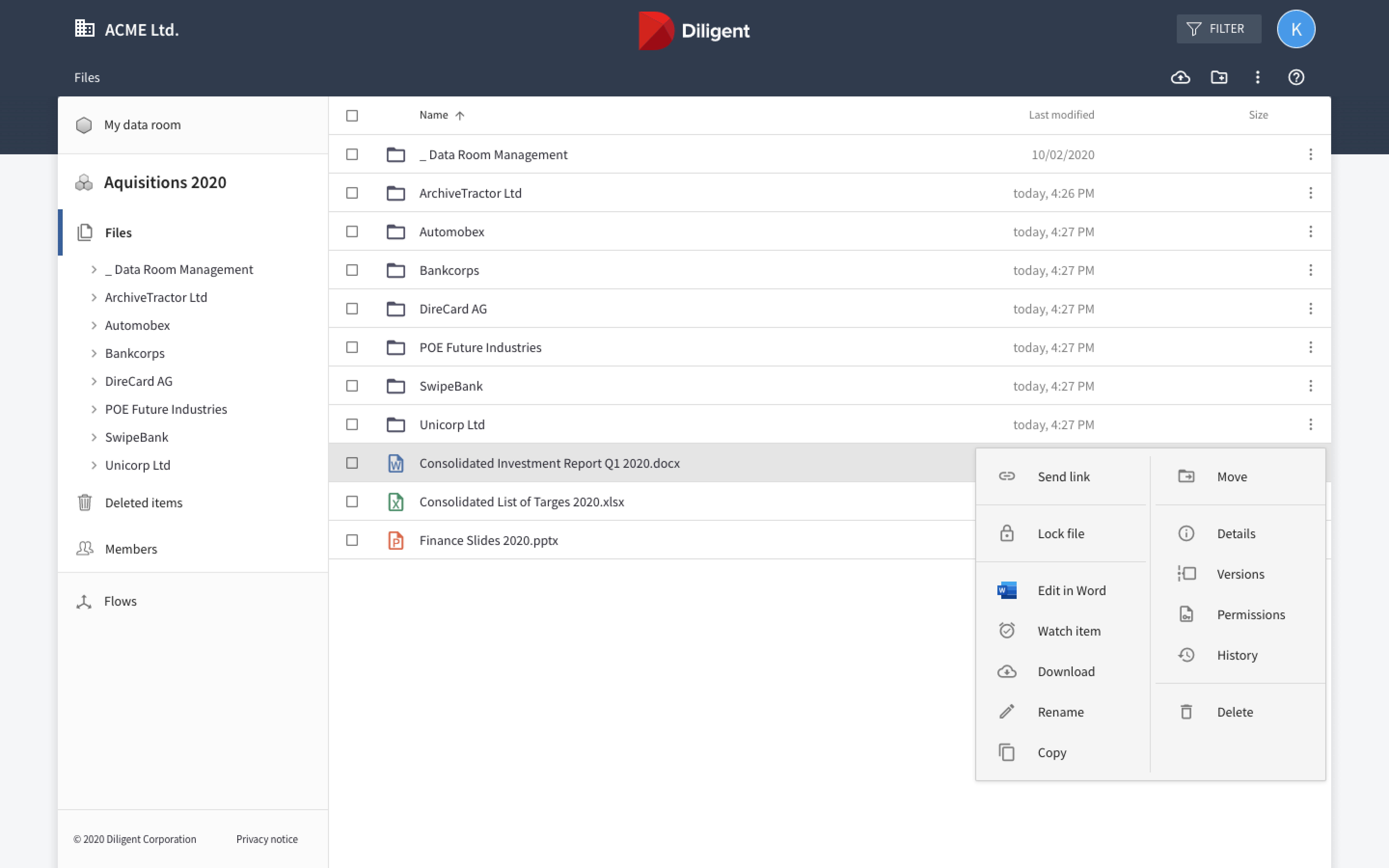 Diligent Secure File Sharing
Establish a secure repository where all stakeholders can collaborate on confidential materials.
Secure File Sharing works for each sensitive use case or partnership (e.g., M&A, external audit) to safeguard and maintain control over confidential documents.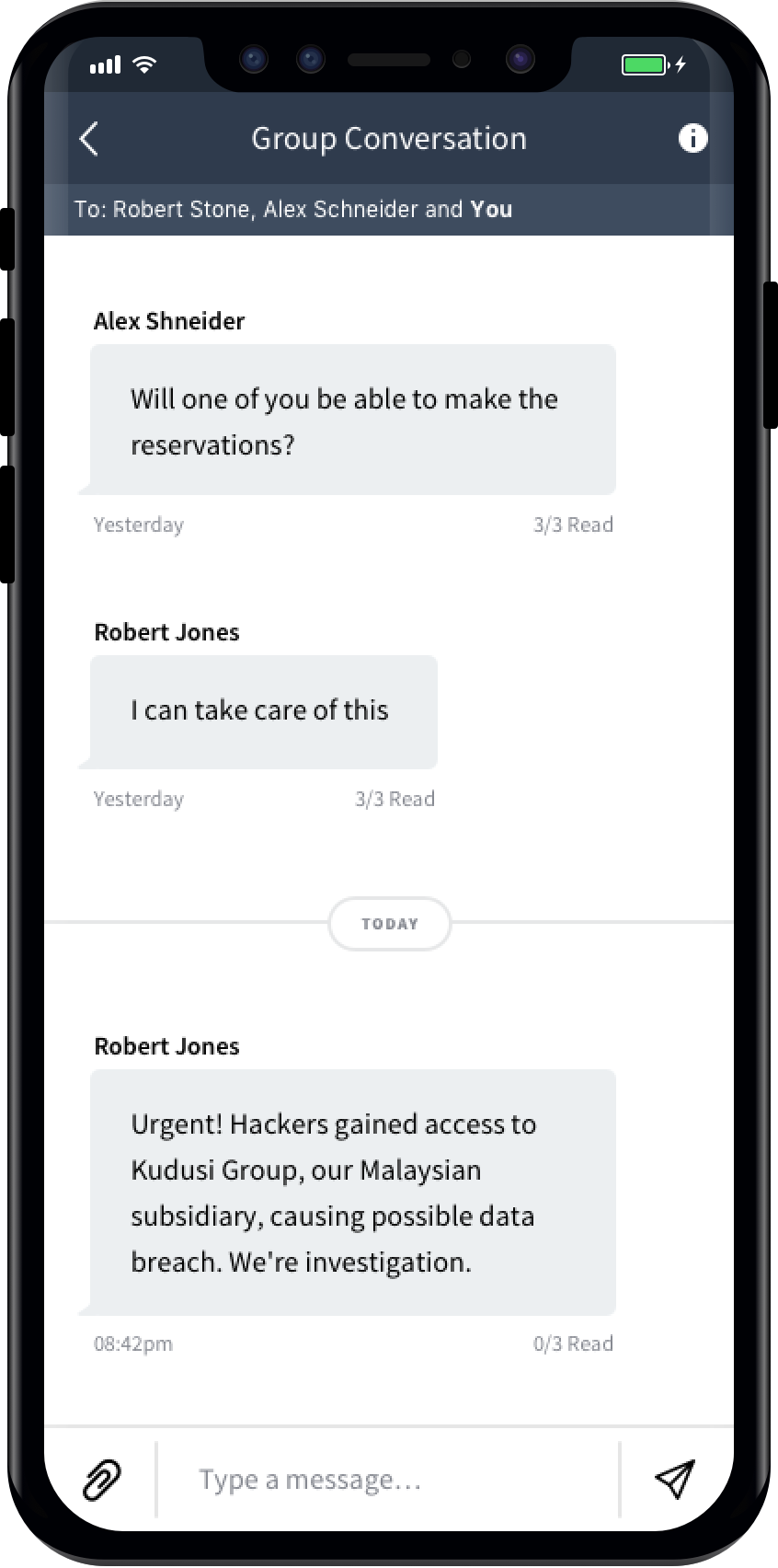 Diligent Messenger
Communicate securely and ensure all stakeholders are on the same page.
Messenger provides a dedicated secure communications infrastructure for confidential information exchanges to take place.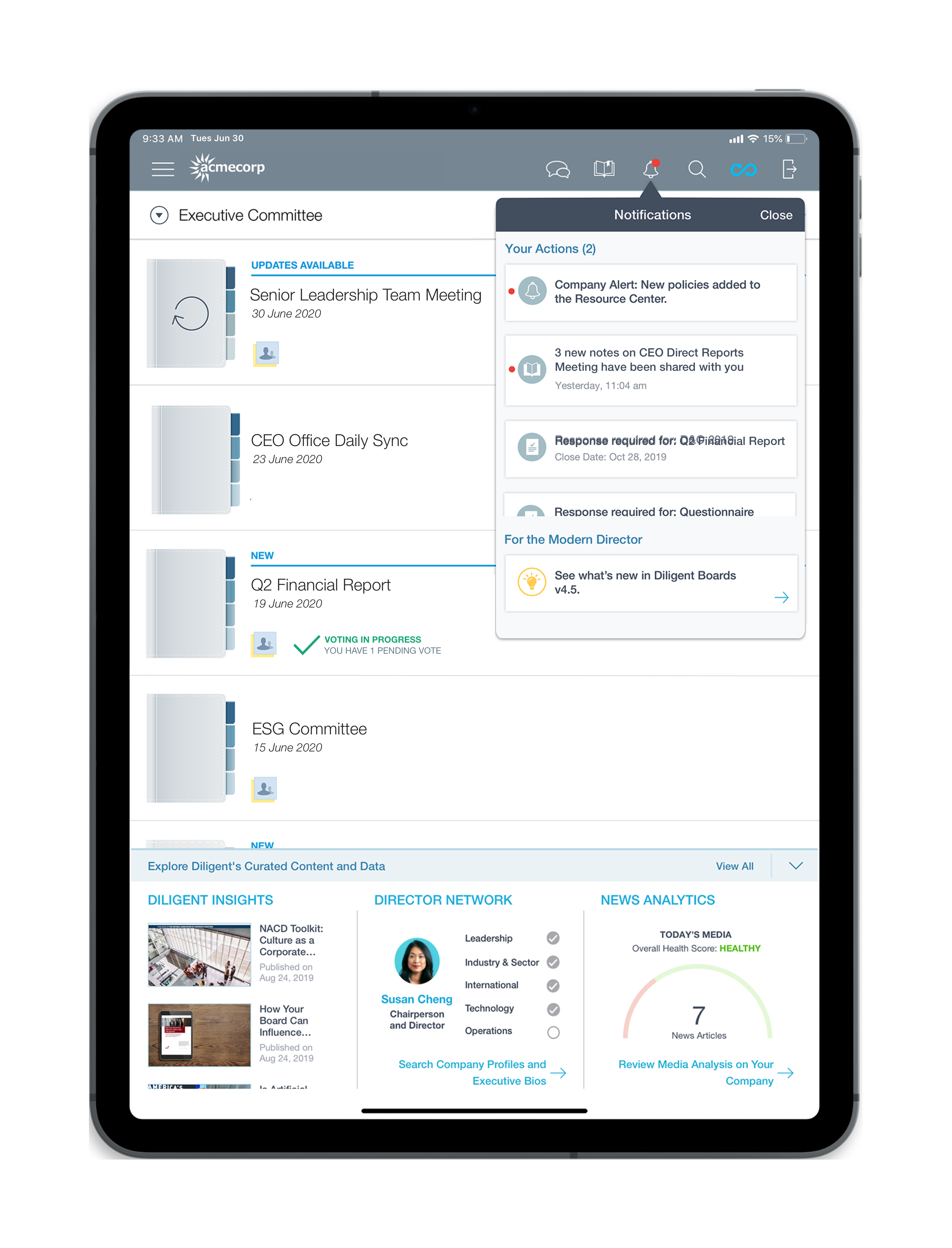 Diligent Secure Meeting Workflow
Upload, organize, store and distribute pertinent board materials; receive alerts when proposals are voted on.
With Diligent, executives can use secure workflows to upload documents for the board to review. Keep electronic voting & resolutions, comments, and annotations private, or share them.
Learn how we can help you.
"The ease of use of the software when navigating the contents."
Real Estate Company
CIO
"Once you've used Diligent for a while, you look back and can't imagine how you managed without it before."
First Bank, Financial Services
CIO
"Before Diligent I was printing and mailing 50 copies of Executive presentations and materials every month. Diligent is a one-stop deposit of information that I can share with key stakeholders at once, and download a copy of the final report. I can go into Diligent to update and distribute any materials in minutes."
Diligent User