Chief Human Resources Officer
See the products Shannon uses during her day
Tools made for you, and built for security
Use the right tools:

News Analytics
Messenger

Secure File Sharing

Nominations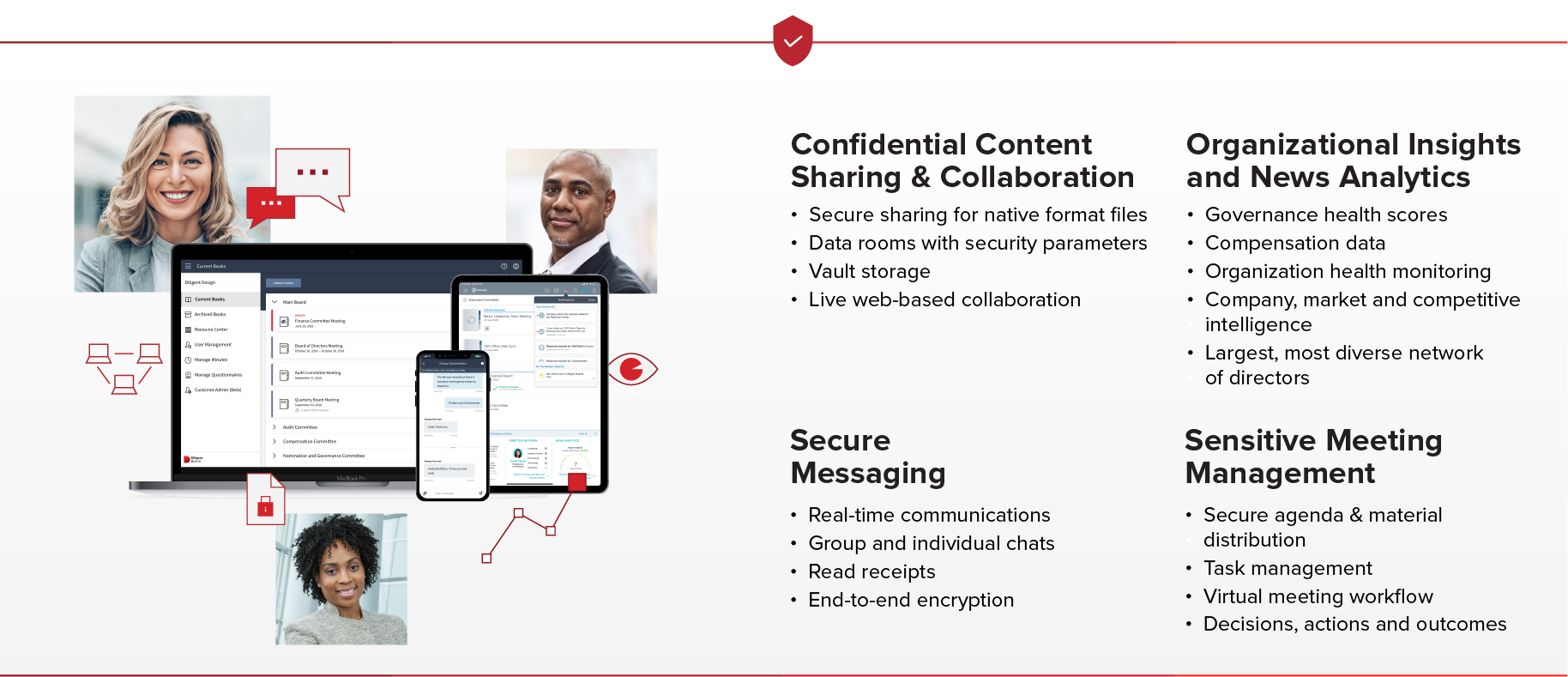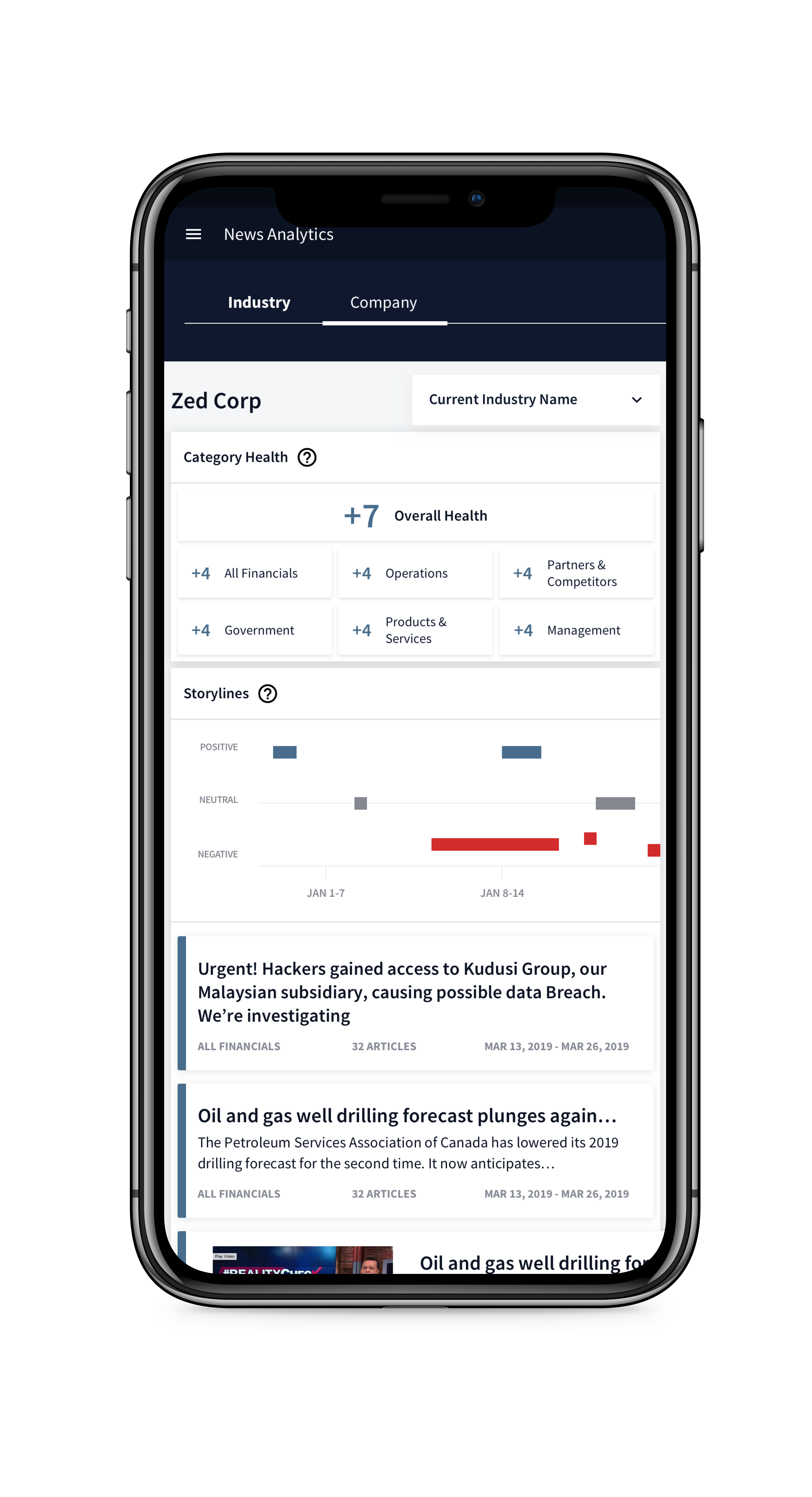 Diligent News Analytics
Access data-driven insights for more strategic and agile decision-making.
Diligent News Analytics provides executives with vital modern governance insights, leveraging the latest in data science to empower them with news, key events, and industry health metrics.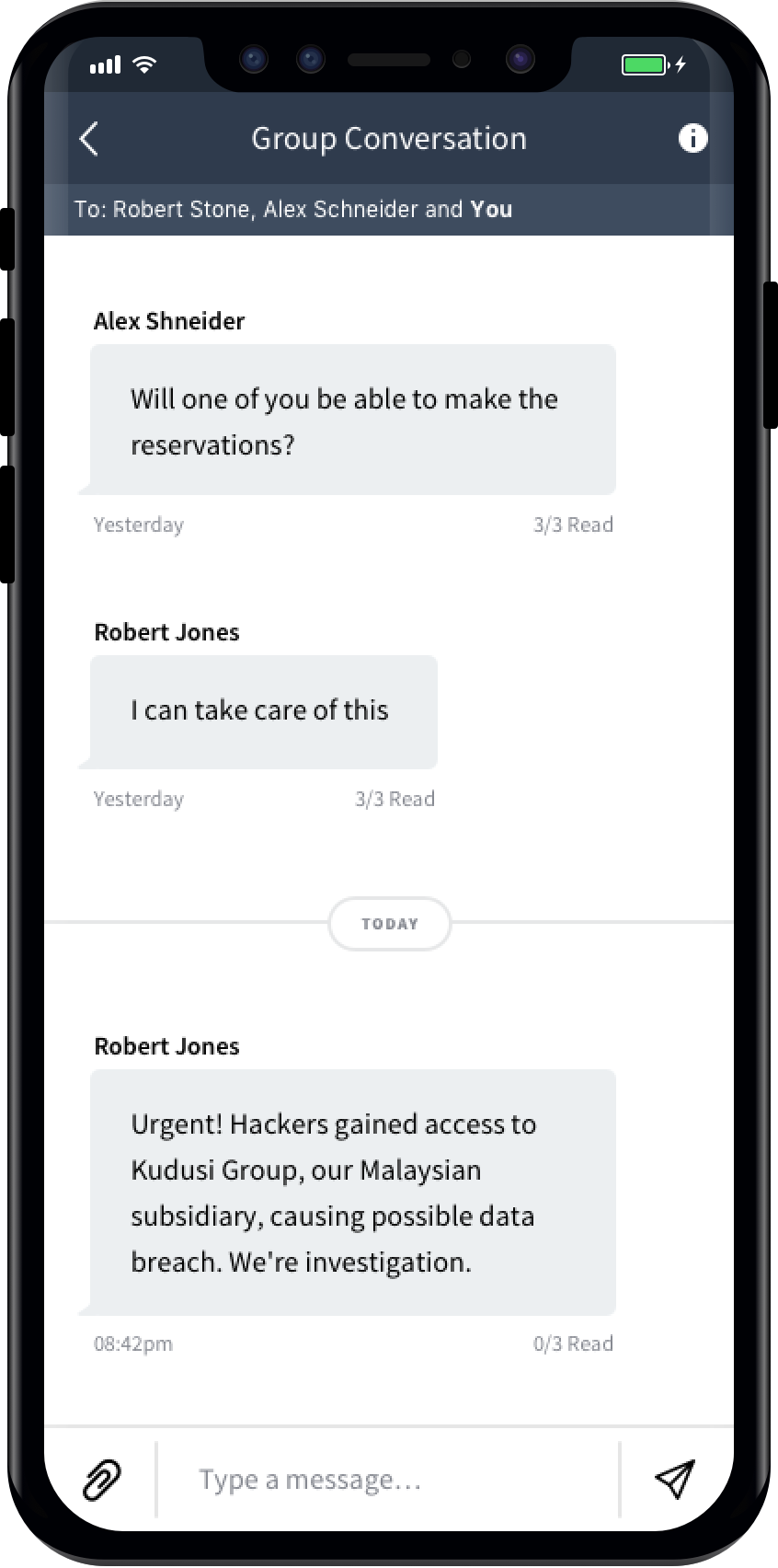 Diligent Messenger
Communicate securely and keep pertinent matters from the board in a closed loop.
Messenger provides a dedicated secure communications infrastructure for confidential information exchanges to take place.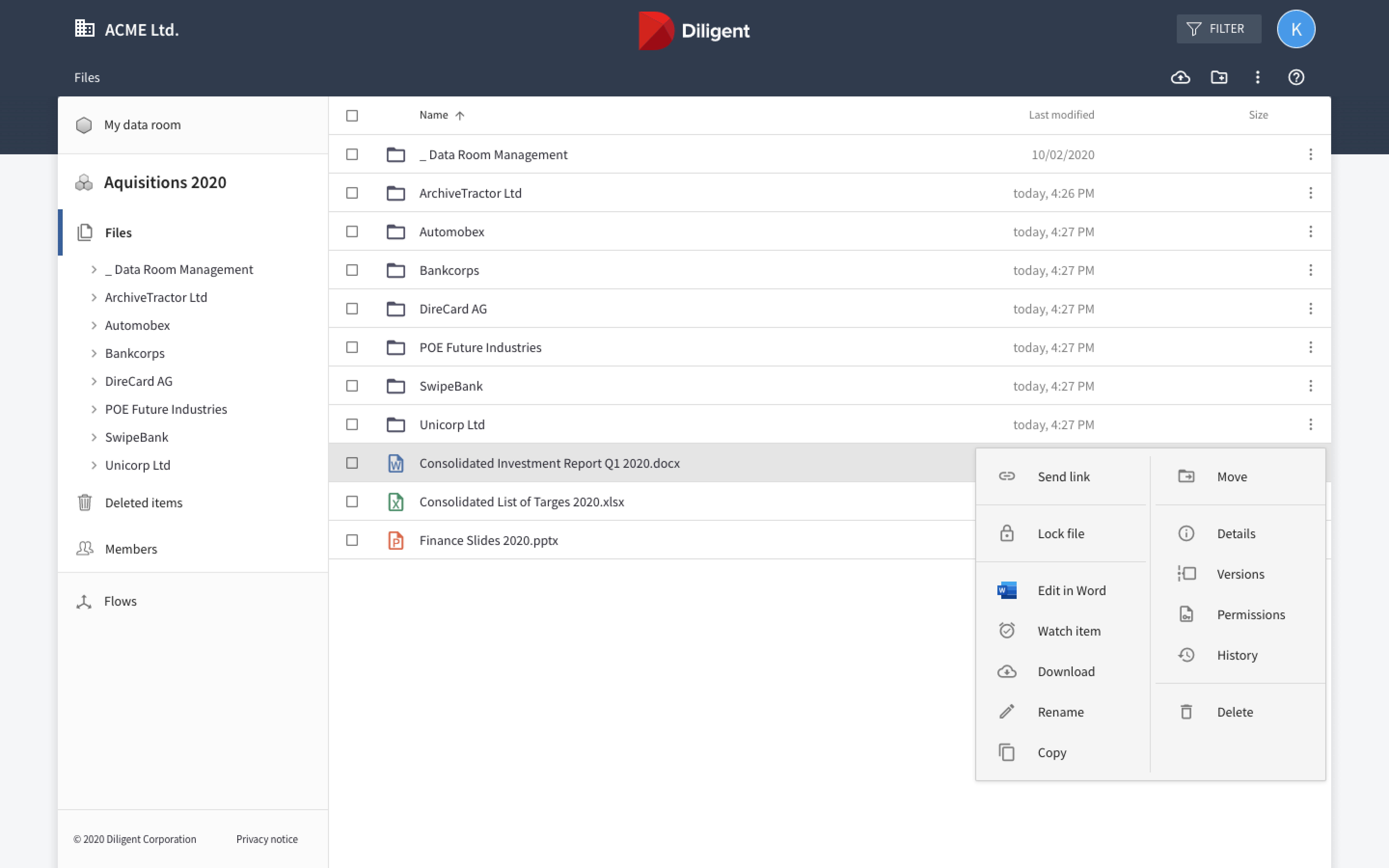 Diligent Secure File Sharing
Establish a secure repository where stakeholders can collaborate, share and store confidential materials and goal reporting.
Secure File Sharing works for each sensitive use case or partnership (e.g., M&A, external audit, tracking inclusion goals) to safeguard and maintain control over confidential documents and reports.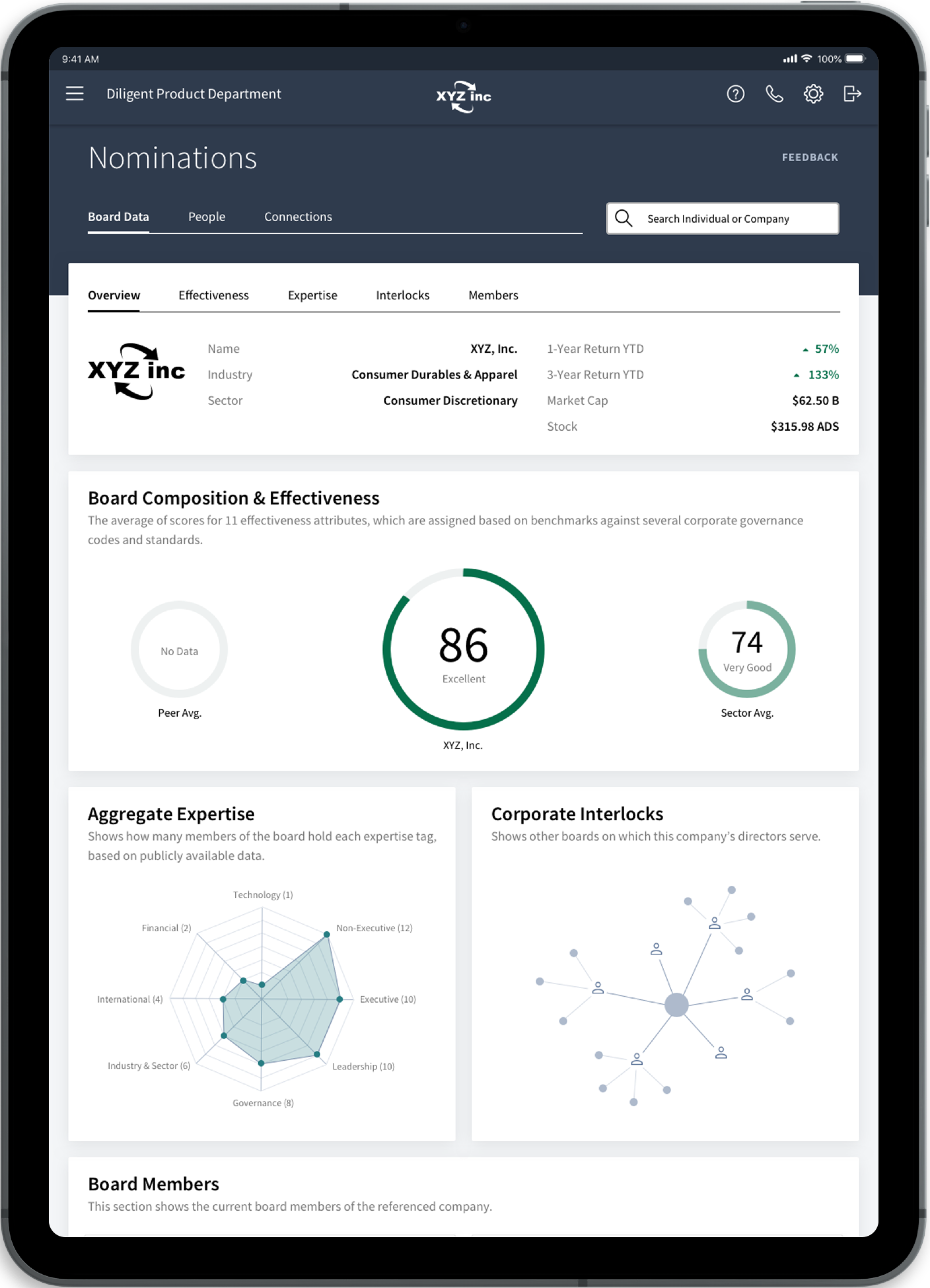 Nominations
Analyze director networks and build a diverse board through our extensive database of director biographies.
Diligent's Nomination & Governance application provides powerful data and intelligence for CHROs to stay up to date and identify opportunities and preempt reputational risks.
Learn how we can help you.
"It's a fast and secure way to handle sensitive information."
Financial Services (Banking)
Human Resources Manager
"This software has made us more organized, professional and accountable. The fact that it seems like it has its own intuitive mind and does things that just make life so much easier, and really demonstrates how to conduct a successful meeting without paper."
Non-Profit Organization Management
CEO
"Before Diligent I was printing and mailing 50 copies of Executive presentations and materials every month. Diligent is a one-stop deposit of information that I can share with key stakeholders at once, and download a copy of the final report. I can go into Diligent to update and distribute any materials in minutes."
Diligent User