X
Start by selecting your role.
Excel in your role as CIO with Diligent.
Many CIOs and their teams are overwhelmed and overloaded during the shift to remote work.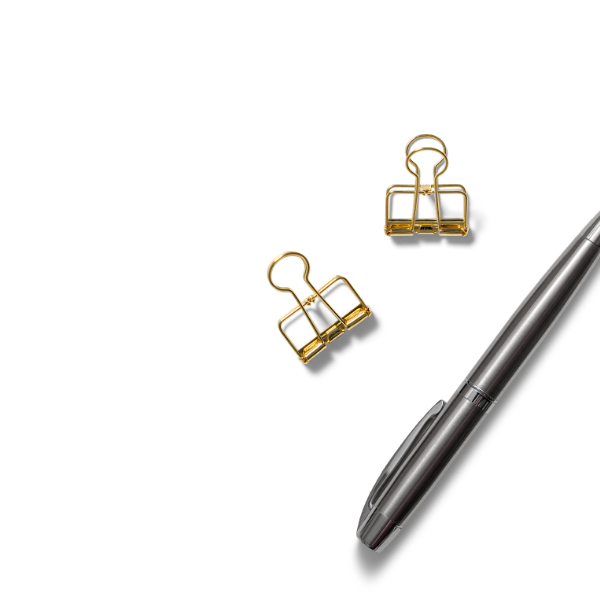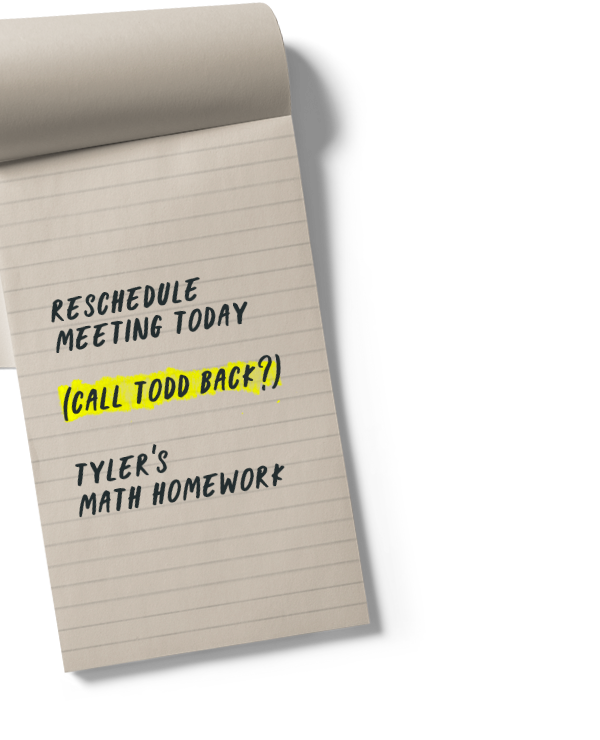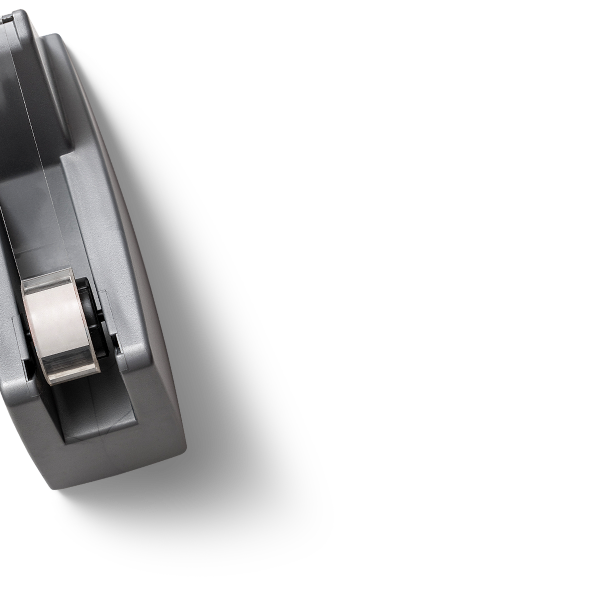 9:00 AM
Stephen sends documents to a third-party auditor.
Stephen prepares for an annual ISO audit and locates some sensitive documents including network penetration report findings, user access reports, incident response reports, and others for the Security Questionnaire.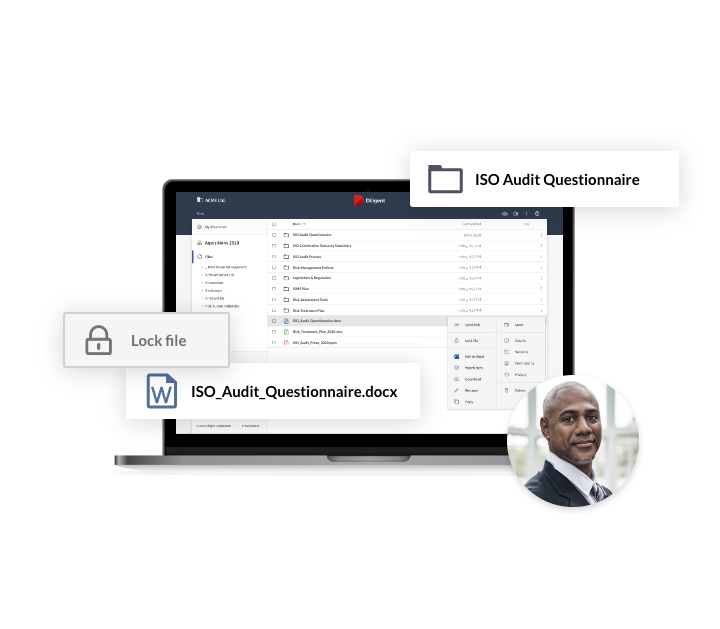 1:00 PM
Stephen's leadership team collaborates on documents.
Stephen creates a secure data room, where the Legal team highlights last-minute additions needed before Stephen can send the materials to the third-party auditor.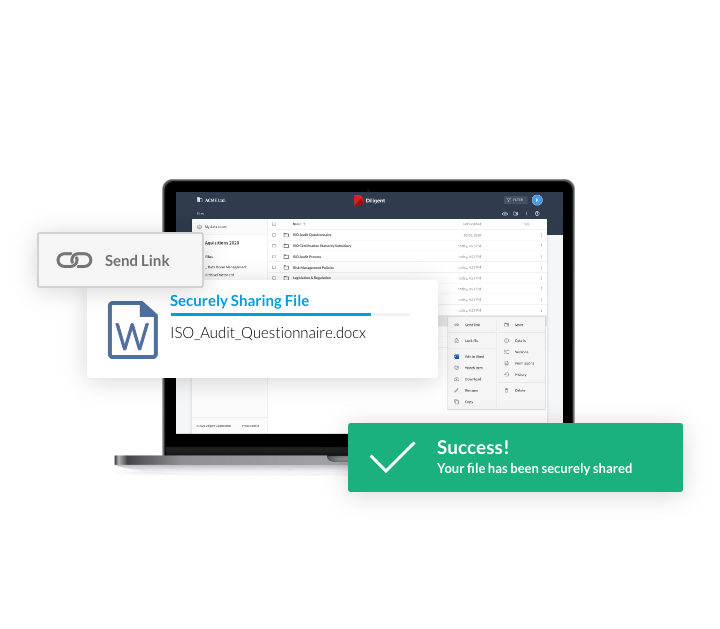 3:00 PM
Stephen alerts stakeholders to last-minute changes.
Changes often happen at the speed of business, and key stakeholders need to be up-to-date. Stephen messages his IT lead to address the changes and updates the data room's members.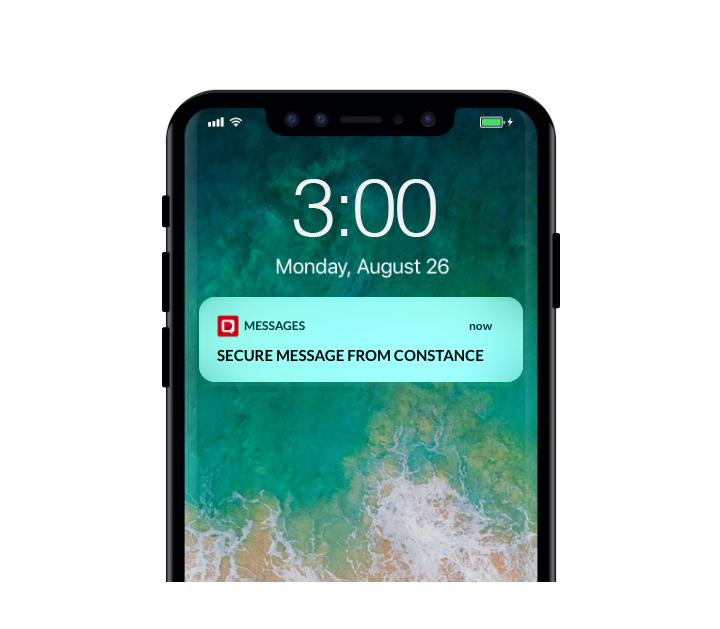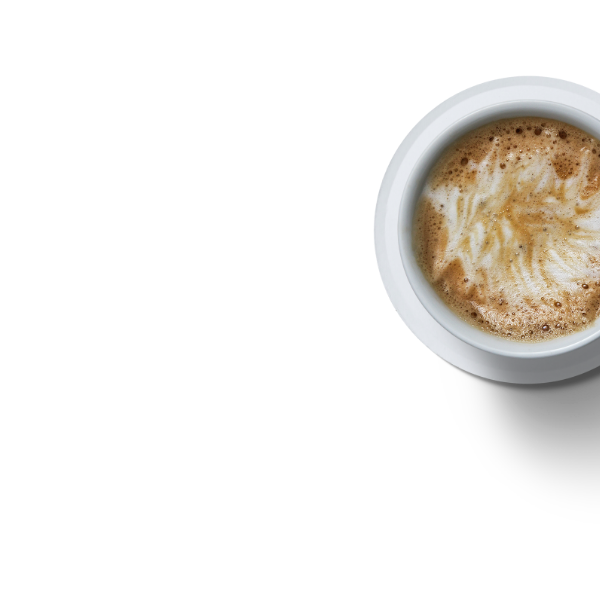 5:00 PM
Stephen shares materials securely with external auditors.
External auditors receive a secure email link with temporary credentials to access the secure data room in order to view and audit Stephen's company's materials. This process makes it much easier to allow selective document provisioning for audits.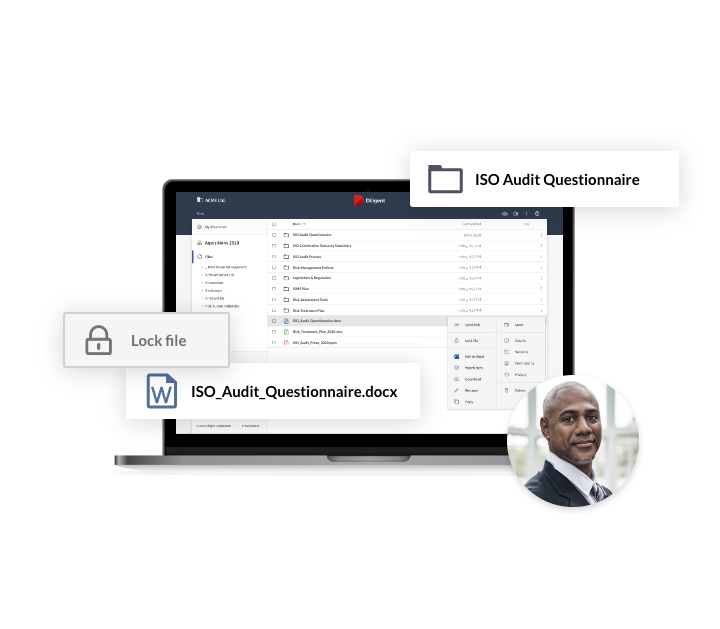 Diligent's Leadership Collaboration Suite Webinar:
As a Leader, Are the Tools You're Using Daily the Right Ones?

On-demand webinar available now!

Organizations whose boards already trust Diligent are turning to us for our top security protocols for leadership and executive teams beyond the boardroom. See how Diligent's Leadership Collaboration Suite allows executives, department leaders, the board, and third-party stakeholders to collaborate securely and maintain business continuity and success in today's high-stakes, virtual work world. Watch the webinar on-demand now!