X
Start by selecting your role.
Excel in your role as CHRO with Diligent.
Many CHROs lack the secure communications infrastructure to collaborate on highly sensitive human capital initiatives.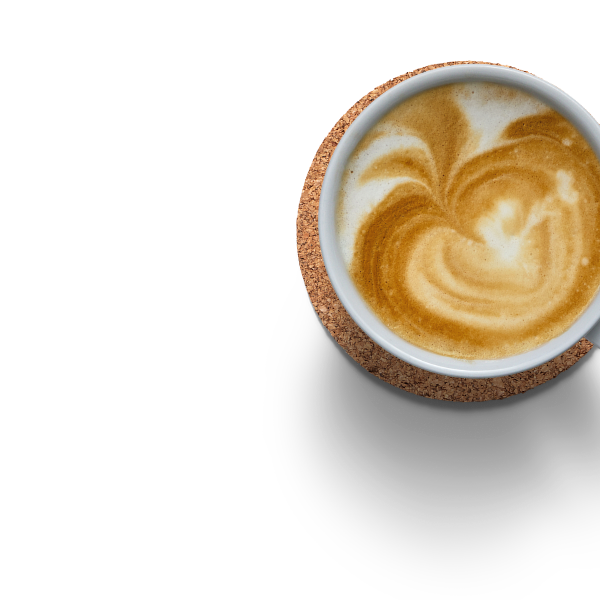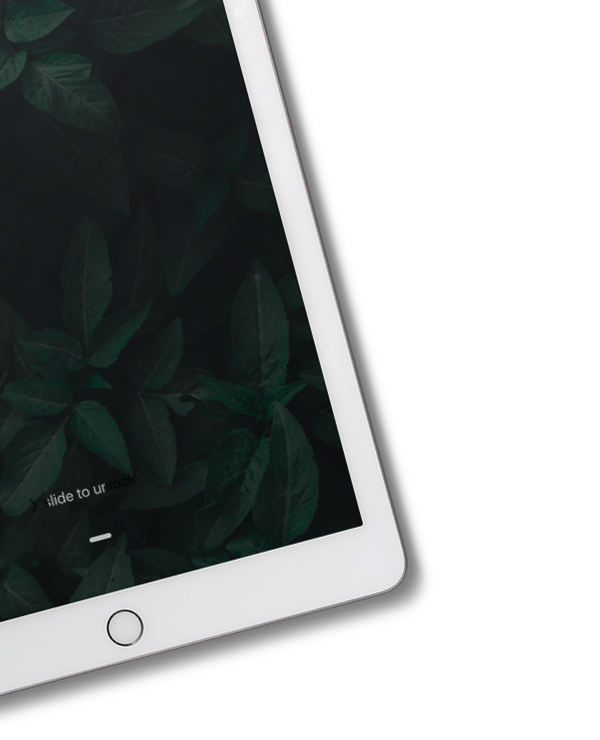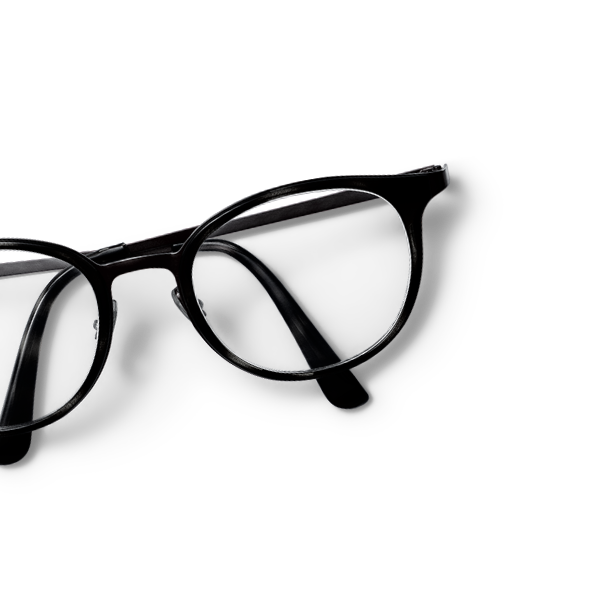 9:00 AM
Shannon is alerted to a change in her company's health score.
A curated newsfeed shows Shannon a series of negative press based on a study ranking ZED Corp last on the Pharmaceutical Diversity Index.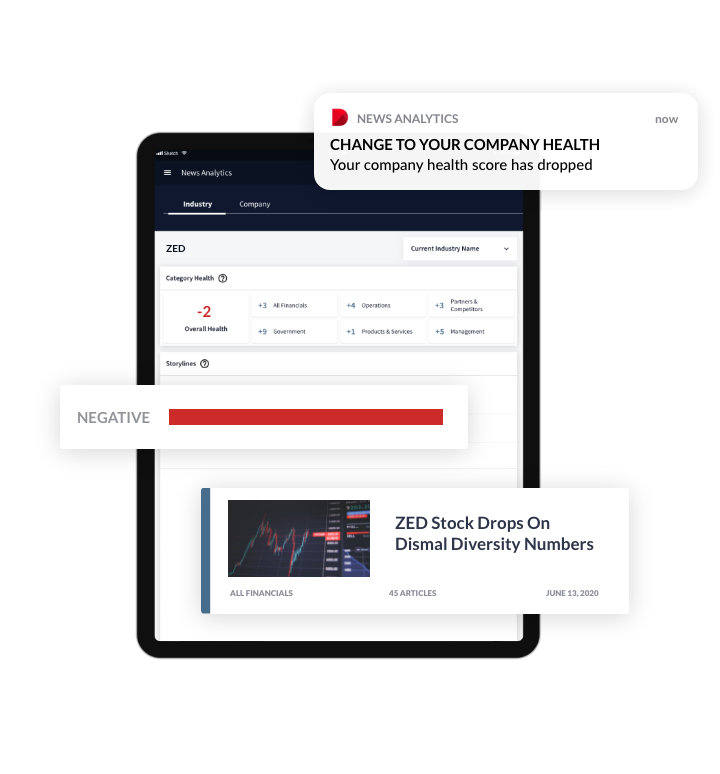 10:00 AM
Shannon receives a message.
Shannon receives and responds to a confidential message from Stacy, the board's General Counsel, about tracking towards the company's inclusion goals.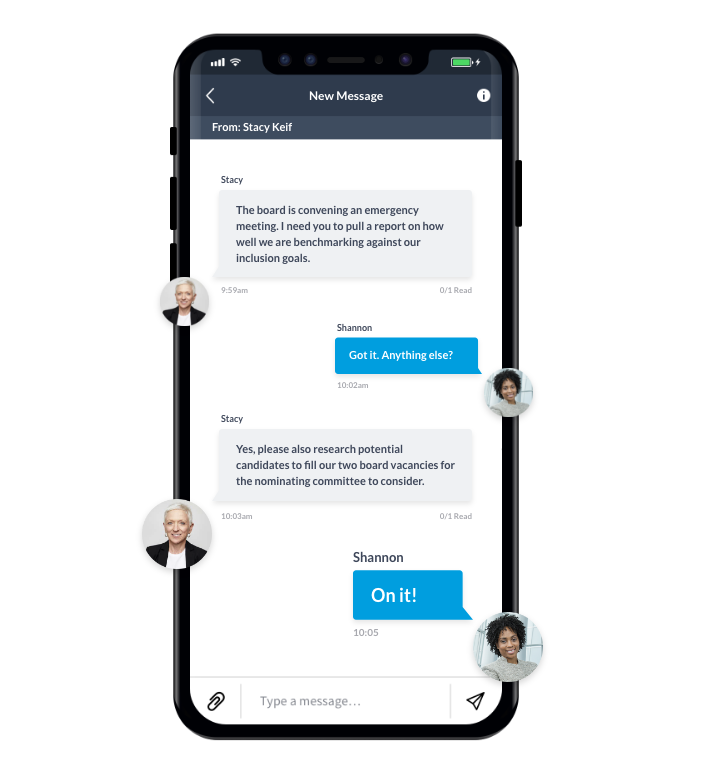 11:00 AM
Shannon reviews performance on company's inclusion goals.
Shannon creates a secure Data Room to review documentation showing that ZED is on track to meet 30 of its 40 inclusion goals.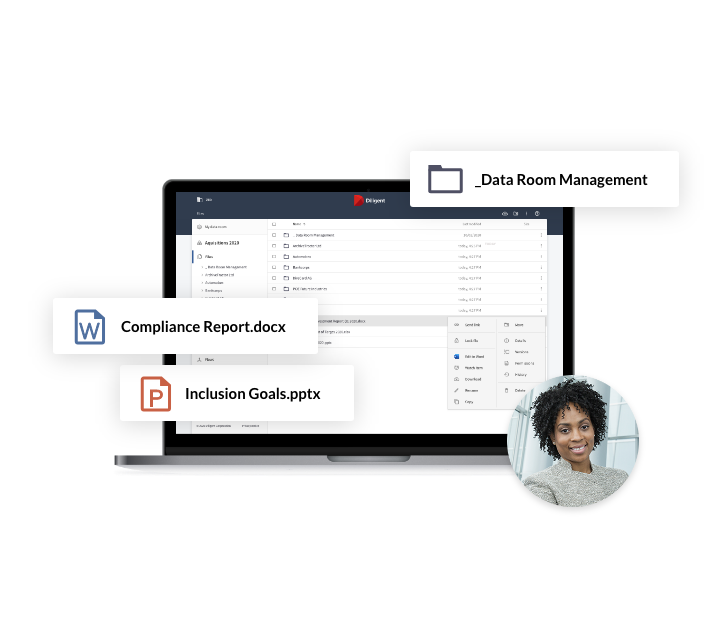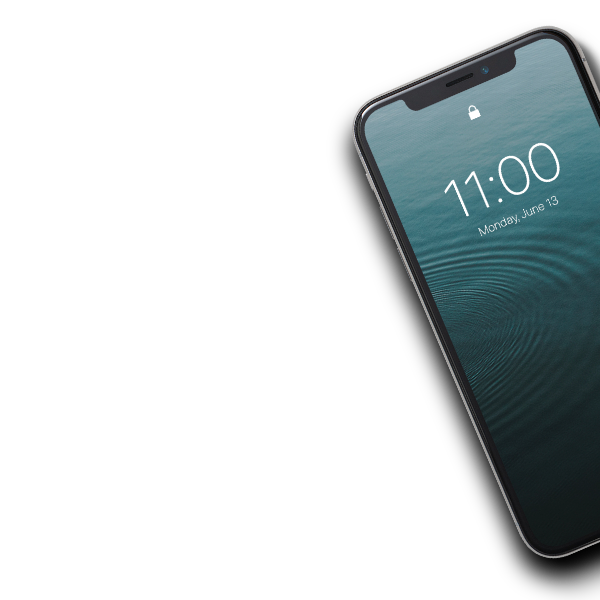 12:00 PM
Shannon compiles a report and uploads to the company's board portal.
Shannon securely distributes the inclusion compliance report to all members of the board for review.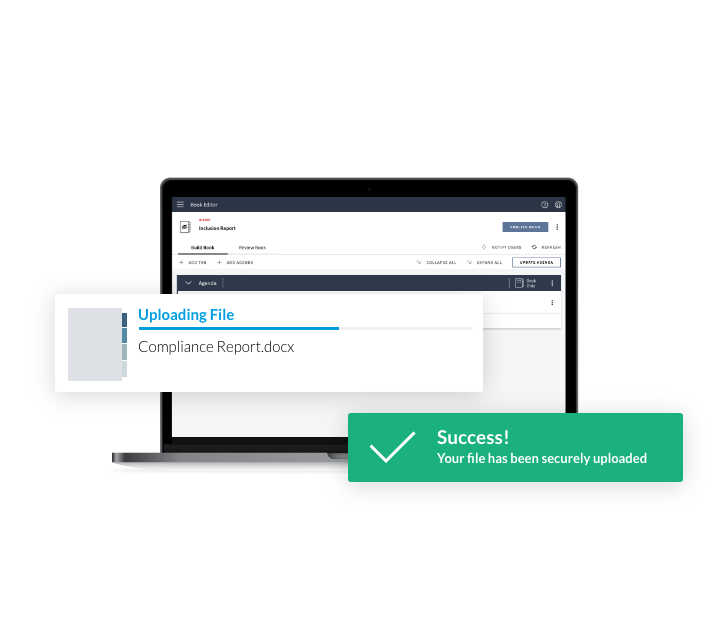 2:00 PM
Shannon researches new board candidates.
Shannon searches for two new board candidates based on a specific set of demographic and experience criteria that will help them meet their inclusion goals faster.
3:00 PM
Shannon sends the recommended candidates to nominating committee.
After compiling her top board candidates, Shannon securely distributes them solely to nominating committee board members for review.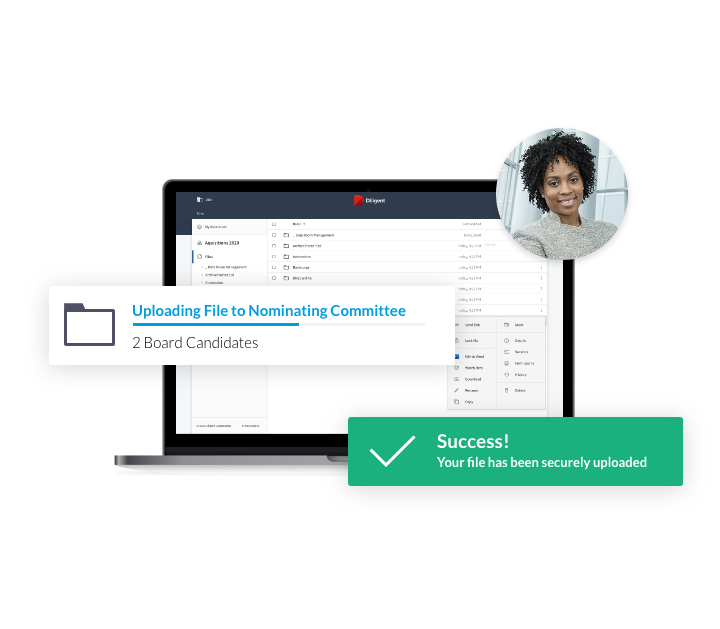 5:00 PM
Shannon receives a message
Shannon taps on the message notification to read another confidential message from Stacy, the GC.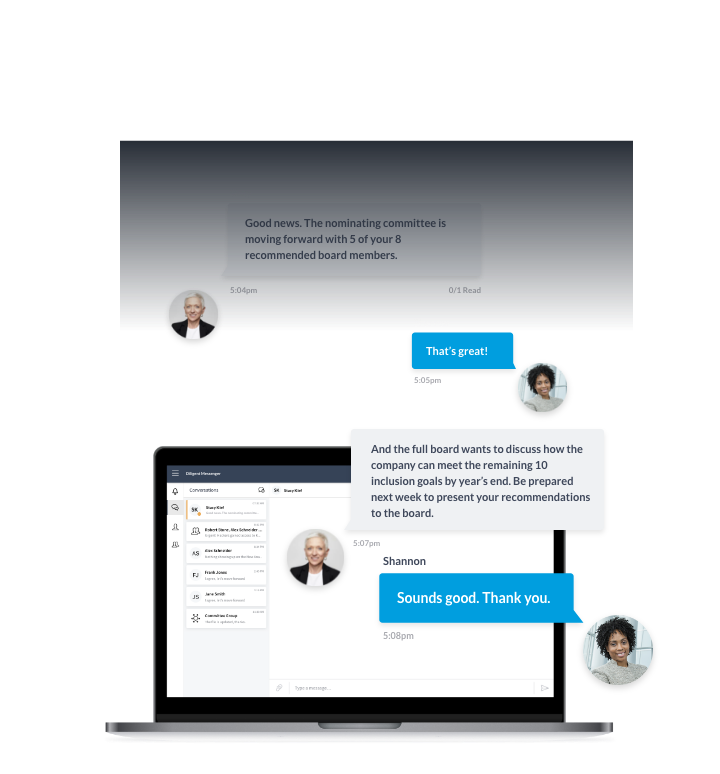 Diligent's Leadership Collaboration Suite Webinar:
As a Leader, Are the Tools You're Using Daily the Right Ones?

On-demand webinar available now!

Organizations whose boards already trust Diligent are turning to us for our top security protocols for leadership and executive teams beyond the boardroom. See how Diligent's Leadership Collaboration Suite allows executives, department leaders, the board, and third-party stakeholders to collaborate securely and maintain business continuity and success in today's high-stakes, virtual work world. Watch the webinar on-demand now!