X
Start by selecting your role.
Excel in your role as CFO with Diligent.
Many CFOs lack tools to collaborate securely with stakeholders on confidential financial matters while mitigating risk.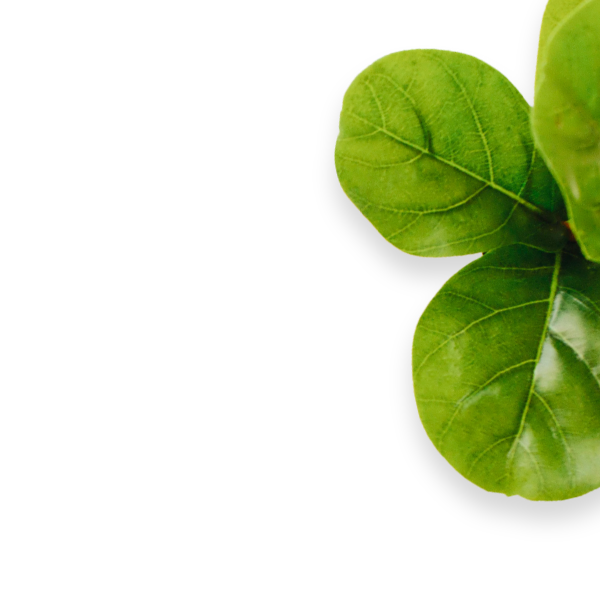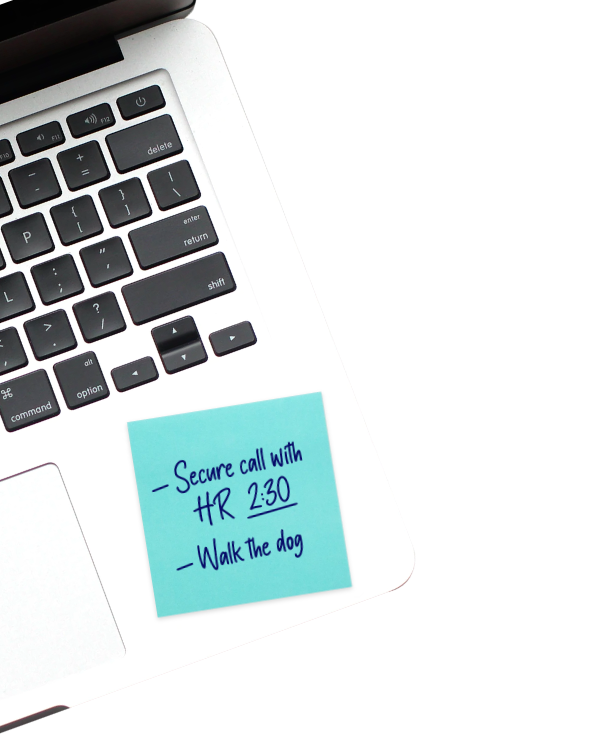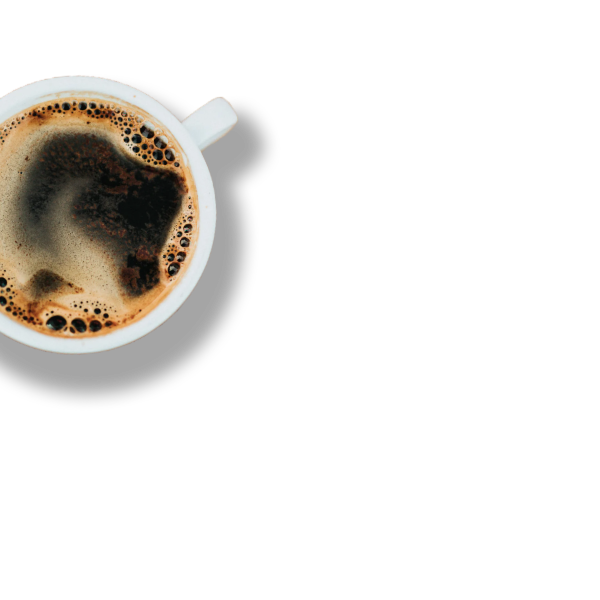 10am
Bill receives a secure message.
Bill receives a confidential message from Victor, the company's VP of R&D, regarding important product compliance updates.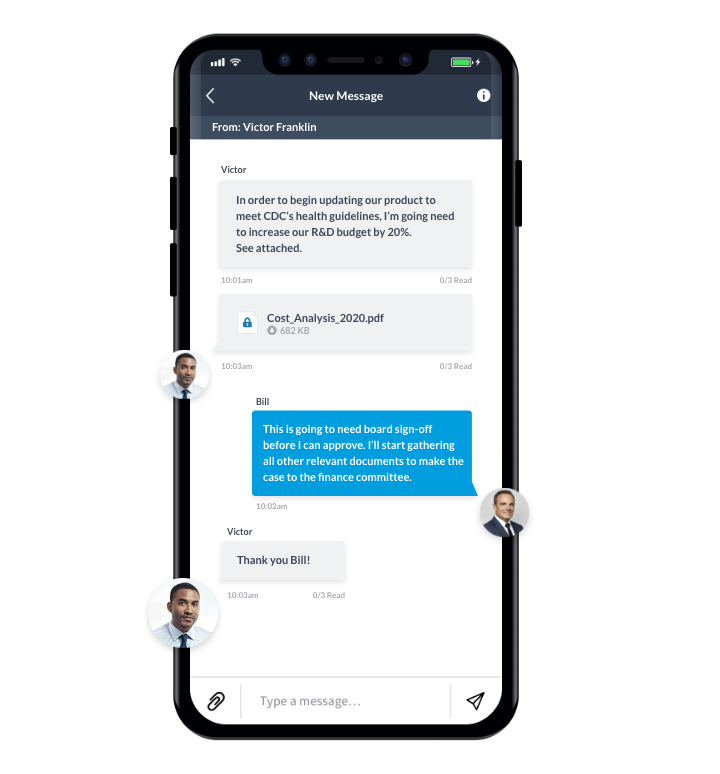 10:30
Bill reviews all the new product and finance documents.
Bill creates a secure Data Room to access the proposed new product business plan and financial projections.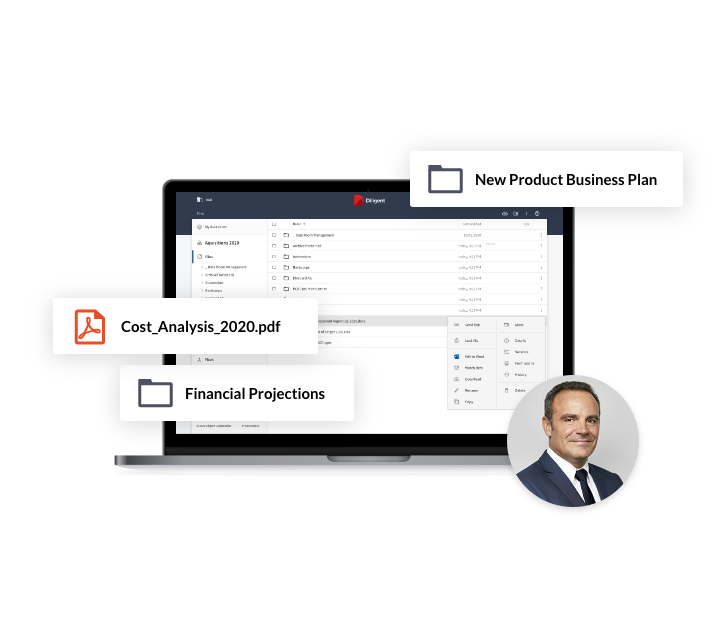 2pm
Bill pulls together all documentation and uploads to the Board Portal.
Bill securely distributes the new product business plan, financial projections, and Victor's latest cost analysis for the board's consideration.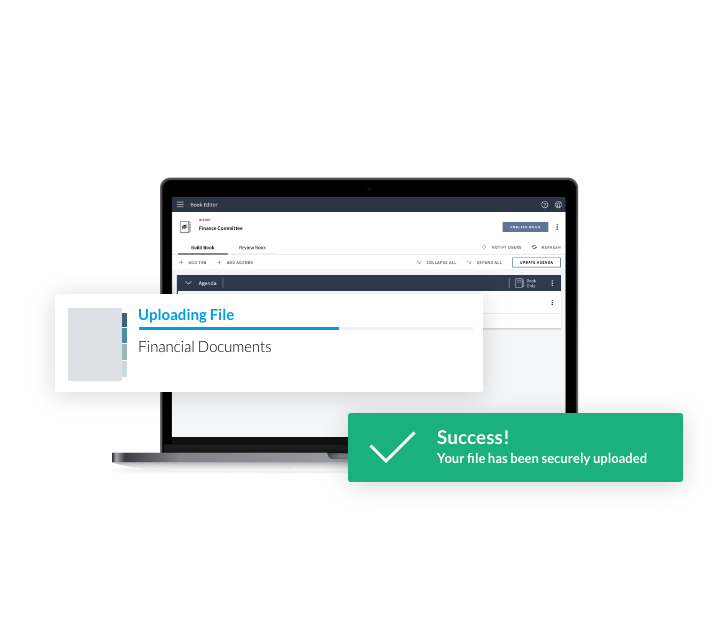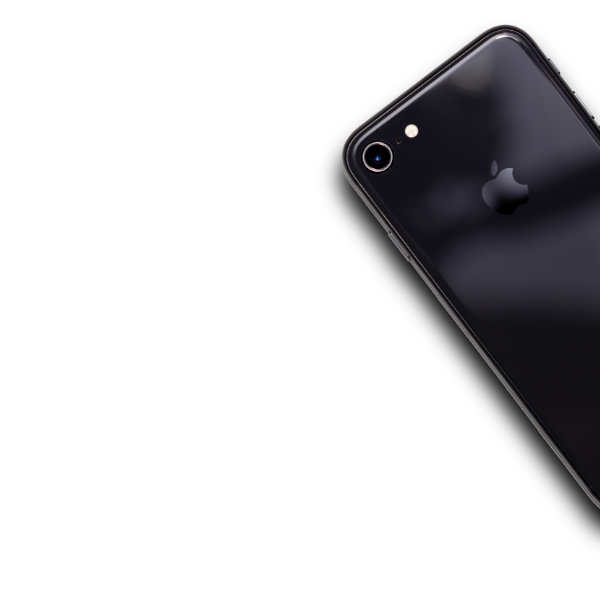 3pm
Bill receives an alert.
Bill has been notified that the board's finance committee has approved the additional funds.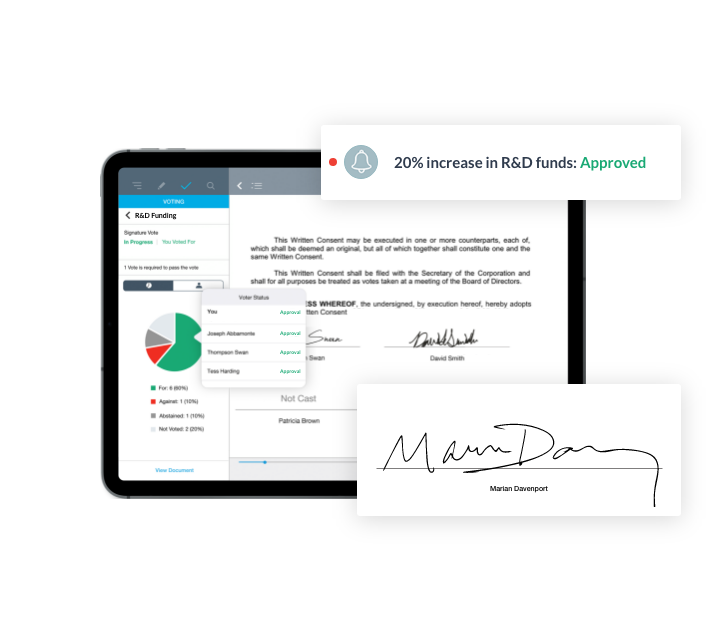 Diligent's Leadership Collaboration Suite Webinar:
As a Leader, Are the Tools You're Using Daily the Right Ones?

On-demand webinar available now!

Organizations whose boards already trust Diligent are turning to us for our top security protocols for leadership and executive teams beyond the boardroom. See how Diligent's Leadership Collaboration Suite allows executives, department leaders, the board, and third-party stakeholders to collaborate securely and maintain business continuity and success in today's high-stakes, virtual work world. Watch the webinar on-demand now!