Leaders in Private Equity
& Venture Capital Run Diligent
Some of the world's leading private equity and venture capital companies choose Diligent Boards for their boardroom communications.
Join the Leaders. Get Diligent.
Private equity and venture capital leaders across more than 400 companies run Diligent
---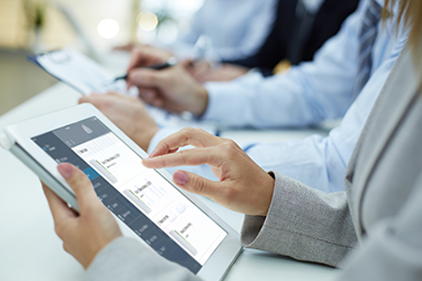 In the wake of the global financial crisis of 2007–08, the asset management industry fell under greater scrutiny from regulators. In order to keep up with the changes to regulations, firms need to have a data-driven process in place whereby data can be sourced, accessed and shared efficiently. Given the increased volume of data requests from regulators and investors alike, a digital solution that provides easy access to information must be adopted.
We understand that the industry has cybersecurity concerns, which is why Diligent is designed to prevent unauthorized access to sensitive information.
Data within our platform is protected by airtight physical security and robust encryption. Our information security processes have nine years of clean audits, and our information management security is Gold ISO 27001 certified. Furthermore, executives only get content relevant to their boards, committees or functions.
Leaders in the private equity and venture capital space run Diligent's secure board portal for board material management and communication.
Designed to meet the needs of the private equity and venture capital industries:
---
Available across all platforms

Seamless online to offline functionality

Bulletproof security vetted by top banks

Intuitive and easy to use
Additional benefits to choosing Diligent:
Simplify the process of building board books
Make last-minute changes without disruption, if needed
Keep sensitive information secure and encrypted
Maintain compliance/control with customizable options
Access world-class, concierge-level support at any time
Run surveys with our advanced module
Pass resolutions with our voting module
Save money vs. printing and mailing documents
Get up and running without support from IT
Give one-touch access to all current and archived materials
Case Studies
Board Portal Buyer's Guide
Five critical areas of evaluation.
Learn More
Get Started Now