Diligent Teams
Simple and Secure Collaboration
Both Inside and Outside the Organisation
Diligent Teams is the best way to securely distribute
documents and gather feedback.
Diligent Teams works seamlessly inside or outside the
organisation, and always lets you maintain total
control over what you publish.
Collaborate With Anyone

Works inside or outside the firewall and is simple enough that everyone can use it

Works Online & Offline

Delightful user experience and security whether or not you have internet access

Bulletproof Security

Data encryption in transit and at rest. Control, audit and revoke access at any time.
Secure Document Distribution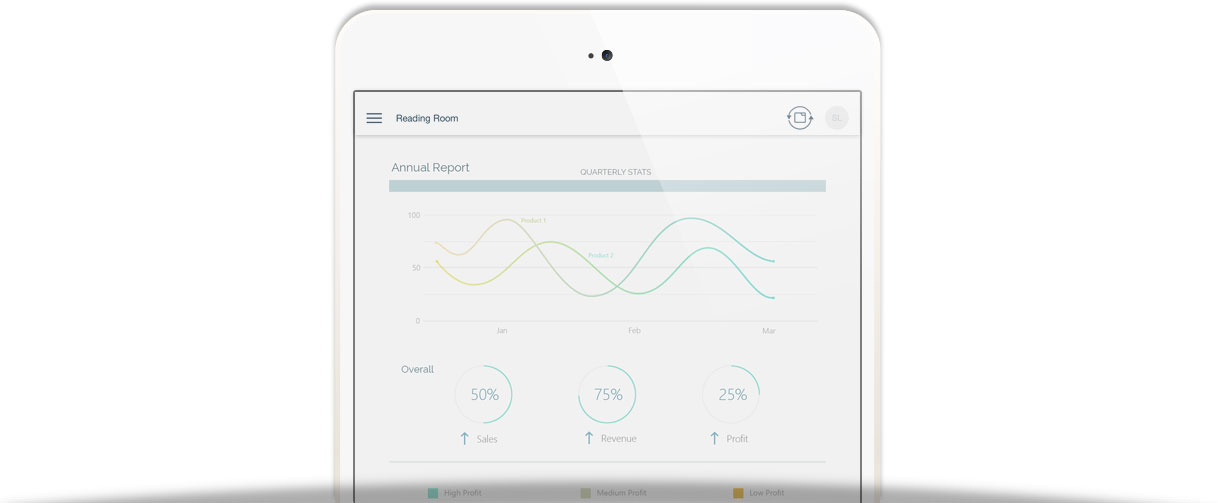 Keep your files safe

Keep files encrypted in transit and at rest
Stay secure while viewing files online or offline
Files never leave the security of Diligent Teams

Maintain total control

Track and audit every view and comment
Set permissions by user, device, and document
Restrict viewing, downloading, and forwarding
Revoke access at any time with secure wipe capability

Adopt Diligent Teams in a snap

Learn the simple interface in no time
Manage everything from a simple but powerful admin site
Works great with SharePoint, Jive and other tools
Deploy on-premise or host in Diligent's secure data center

Share with anyone

Easily share documents inside or outside of the organisation
Provision new users in an instant to quickly scale up
Access documents on the go with tablet and mobile apps
Gather feedback and annotations on documents if desired
THANKS for being so on top of this! I continue to be seriously impressed with your customer service. - New Israel Fund
Intuitive interface you'd expect from Diligent with easy-to-use markup and review tools. - CIO of a Major Insurance Company
Diligent Boards is the global leader when it comes to building and distributing board documents.
But what about all the preparation and iteration that goes into creating the content?
Diligent Teams brings the same level of simple, secure collaboration to everyone in the organisation
Easily consolidate feedback on every version of annual reports, investor presentations, etc.
Streamline the approval process when a document needs approvals from dozens of executives
Keep these important documents out of email, audit activity and revoke access at any time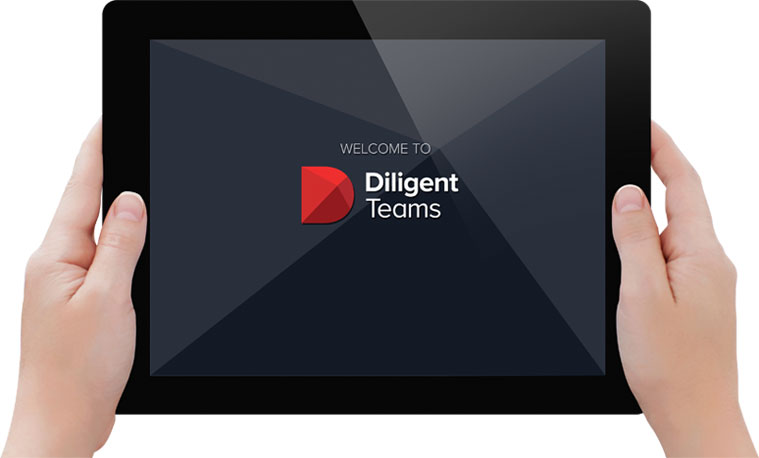 Simplified Document Review
Make version control easier
Everyone automatically sees the most recent document
Same great annotation tools as Boards
Easily review feedback by person or by page
Collaborate with anyone
Collaborate with people inside or outside of the organisation
Access documents on the go with tablet and mobile apps
Diligent Teams is so easy to use it requires virtually no training
Same security with even more control
Same world-class security as Diligent Boards, online and offline
Ability to audit every view and every comment
Revoke access to documents at any time
Set detailed permissions for every user and document